Need a minimal debt relief landing page?
This is a minimal debt relief landing page with a strong call to action button and phone number on top. Minimum content and an option to add a video as well as testimonial.
Check out our latest debt relief bootstrap landing page: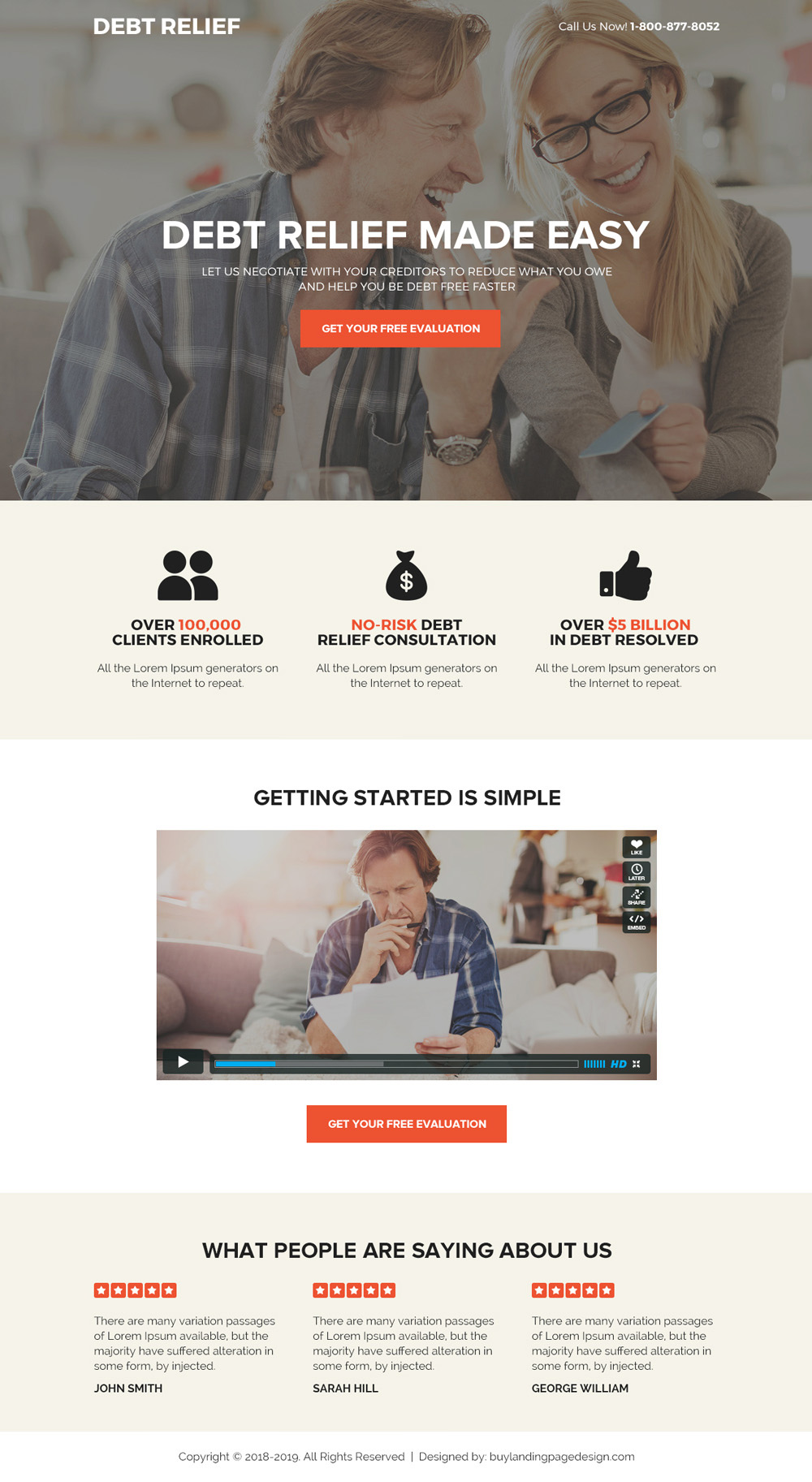 This Debt Relief Landing page has very few elements which are enough to capture your visitor's attention and convert them into leads without distracting them with too much information.
Purchase this landing page with a domain, hosting, customization and support check details on our landing page package page at a very nominal price.
Get in touch with us for a custom Debt Relief landing page.
The post Debt relief solution bootstrap landing page appeared first on Buylandingpagedesign Blog.