Are you worried about counting Carbs in your food?
When I first started with low carb, ketogenic diet, I was paranoid about counting carbs. It was not pretty, but I wanted to make sure that I get into ketosis as fast as possible.
Sometimes, I just want to make my life a little easier and not get overwhelmed by inputting carbs into myfitnesspal.
Don't you worry, I created a complete no carb food list that you can use whenever you don't feel like counting carbs.
Do no carb foods exist in their natural form? Just take a look at food labels for cheese or meat. Most of them say that they have zero carbs in them. It is not really true, though.
Companies usually do this when carbs in ketogenic foods are negligible, which is less than 1 grams per serving.
It is probably shocking to you. I was shocked too!
Don't be discouraged, I am here to walk you through the no carb food list and reveal the usual pitfalls that food companies don't tell you.
No carb meats
I try to buy my meats in the farmer's market, to make sure they are unprocessed and truly have no carbs. Processed meats have various chemical compounds that are not naturally present in fresh meat. These chemicals could be detrimental to your health. I want to point out that not all processed meats are bad for you. A lot of them are just cured with spices and salt without chemicals. Just watch out for the additional carbs!
Here is a list of processed meats:
Hot dogs
Salami
Sausages
Bacon
Ham
Salted and cured meat (corned beef)
Smoked meat
Dried meat (beef jerky)
Canned meat
Ham
Here is a list of popular, unprocessed no carb meats:
Beef
Pork
Veal
Chicken
Lamb
Turkey
Duck
Quail
Hen
Most organ meat from animals (livers could have carbs)
Elk
Caribou
Ostrich
Venison
Bison
Emu
Rabbit
No carb seafood
When it comes to seafood, you should understand that some seafood naturally contains carbs. I personally thought that all seafood would be a no carb food category.

Here is a list of seafood that has some carbs:
Clams (2.39g per 100g)
Lobster (1.27g per 100g)
Mussels (3.44g per 100g)
Octopus (2.07g per 100g)
Oysters (3.73g per 100g)
Scallops (2.41 per 100g)
Shrimp (1g per 100g)
Squid (2.92g per 100g)
Here is a list of unprocessed no carb seafood:
Crab
Tuna
Salmon
Tilapia
Cod
Catfish
Pollock
Spanish Mackerel
Flatfish
Haddock
Grouper
Almost no carb vegetables and fruit
There are no vegetables and fruit that have zero carbs. I go into much more details about it in this guide to ketogenic vegetables.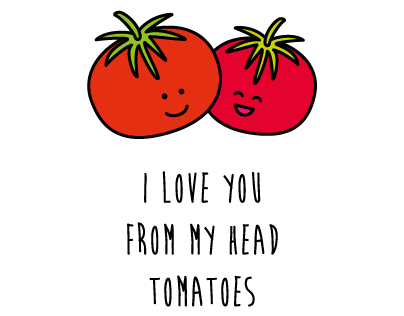 Here is a list of ketogenic vegetables and fruit with almost zero carbs per cup:
Asparagus (2.4g)
Avocado (2g)
Bok Choy (0.8g)
Cabbage (1.5g)
Celery (1.4g)
Coconut (5g)
Eggplant (1.87g)
Endive (0.1g)
Escarole (0.1g)
Lettuce (0.54g)
Mushrooms (1.6g)
Radish (2.04g)
Raspberries (3.7g)
Spinach (0.39g)
Water spinach (0.6g)
No carb alcohol and beverages
When I started doing a ketogenic diet, I had to give up beer. It wasn't the best day of my life. Fortunately, you can still enjoy alcohol while being on a ketogenic diet.
Here is a no carb food list for alcohol and beverages that I drink regularly. No flavored spirits. They might have sugar!
Bourbon
Brandy
Cognac
Diet Sodas ( watch out for sweeteners )
Gin
Rum
Scotch
Seltzer water
Soda water
Sugar-free and carb-free energy drinks
Tequila
Vodka
Whiskey
Almost no carb Condiments and Seasoning
I love cooking on a ketogenic diet. It is easy, and it makes you think of new recipes all the time. The right seasoning and condiments can make any food tastes wonderful.
Low / no carb food list seasoning (1 tsp net carbs)
Salt (0g)
Black Pepper (0.9g)
Chili Powder (0.4g)
Curry Powder (0.5g)
Mustard (0.1g)
Most Hot Sauces (0.2g)
Dill (0.8g)
Basil (0g)
Chives (0g)
Cinnamon (0.7g)
Oregano (0.4g)
Rosemary (0g)
Thyme (0.1g)
Almost no carb dressings per (1 tbsp net carbs):
Soy Sauce (0.5g)
Mayonnaise (0.1 g)
Caesar Dressing (0.46g)
Ranch Dressing (0.9g)
Italian Dressing (0.94g)
Bacon and Tomato Dressing (0.3g)
Peppercorn Dressing (0.47g)
Vinegar (0.05g)
Sweet and Sour Dressing (0.59g)
No carb oils and fats
Ok, this is definitely a safe place from carbs. You can use any oil you want and it won't have any carbs.
I love cooking with olive oil and grass fed butter. Also, I use bacon grease for cooking as well. I save it in a bottle, after cooking bacon, and use it to bring out that applewood flavor in my other dishes.
Eggs and Dairy
Eggs and cheese are the staples of a low-carb, ketogenic diet. Most food labels will tell you that cheese and eggs contain no carbs.
Unfortunately, they have some carbs. Not a lot, but they do.
One large egg, for example, has 0.40g net carbs.
What about cheese? Carbs in cheese can vary from 0.1g to 12g per slice.
Here is a list of low carb cheese options per slice (30g):
Asiago (0.91g)
Blue (0.66g)
Brie (0.13g)
Camembert (0.13g)
Cheddar (0.36g)
Colby (0.72g)
Edam (0.41g)
Fontina (0.43)
Goat (0.62g)
Gouda (0.63g)
Mexican Blend (0.54g)
Monterey (0.19g)
Mozzarella (0.62g)
Muenster (0.31g)
Parmesan (0.91g)
Provolone (0.60g)
Ricotta (0.86g)
If you like other dairy products, like milk, I would suggest buying heavy cream (0.3g per tbsp) or half and half (0.2g per tbsp).
No carb snacks
I personally can't live without snacks. It is how I cope with my cravings. The importance of finding no carb snacks was crucial.
Here is a list of no carb snacks as well as snacks that I very low in carbs:
Pepperoni Slices (0.5g per 14 slices)
String Cheese (0.7g per stick)
Pork Rinds (0g)
Peanut Butter (2g per tbsp)
No Sugar Jello (2g per cup)
Pepperoni sticks (1g per stick)
Biltong (0.3g per piece)
Seaweed (0.02g per strip)
Baked zucchini chips (0.04g per piece)
Almonds (2.5g per 30 grams)
Sunflower Seeds (2.5g per 30 grams)
Conclusion
There are not that many no carb foods out there. On top of it, food companies make it very difficult to identify truly zero carb foods.
Even though we are trying to stick to our macros, it is important not to get paranoid about your carb intake. All of the foods listed above are very low/zero carb and keto friendly.
Try to eat healthily and keep your carbs between 20-50g to stay within your ketogenic diet plan.
What is your zero carb food list? Share in comments below.