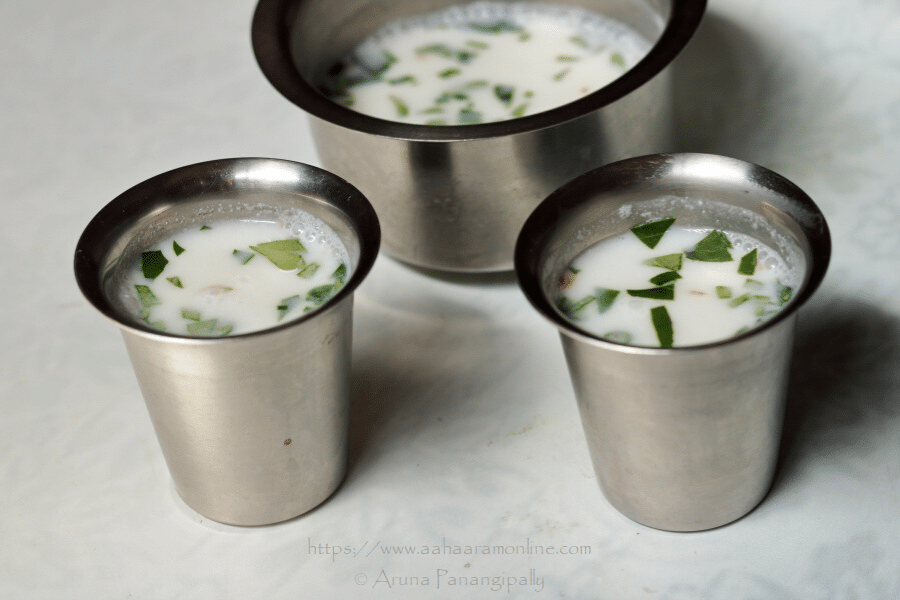 Majjiga is Andhra's version of Spiced Buttermilk that is similar to
Neer Mor from Tamil Nadu.
Made by adding grated ginger, crushed green chilli and curry leaves to diluted curd, Majjiga is not only a good digestive, it also alleviates acidity and cools the body.
The post Majjiga | Spiced Buttermilk from Andhra Pradesh appeared first on ãhãram.