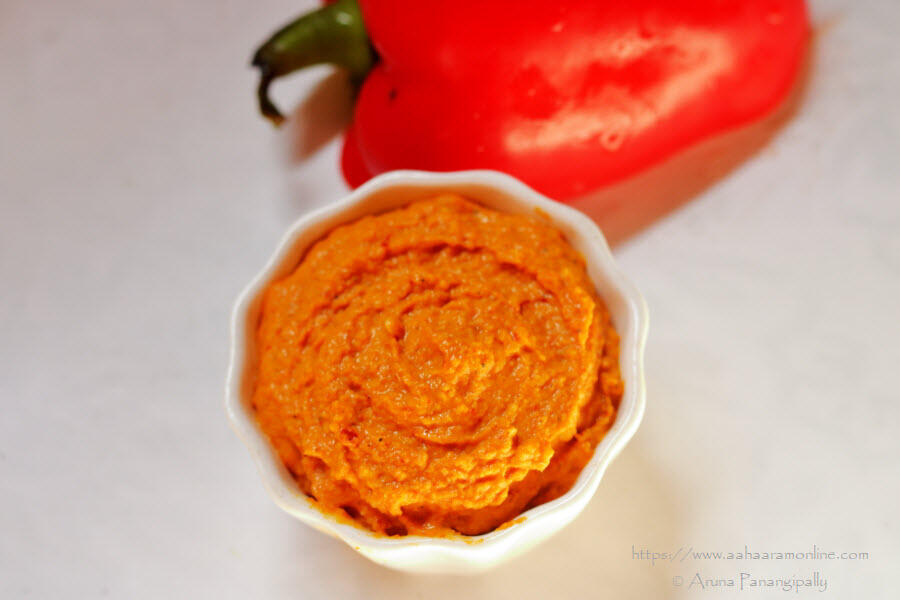 This Roasted Red Bell Pepper Pachadi has a lovely nutty flavour from the peanuts and a slight sweetish undertone from the red capsicum.
It pairs well with rice topped with sesame oil, or then is a different accompaniment for idli and dosa.
The post Roasted Red Bell Pepper Chutney | Red Capsicum Pachadi With Peanuts appeared first on ãhãram.