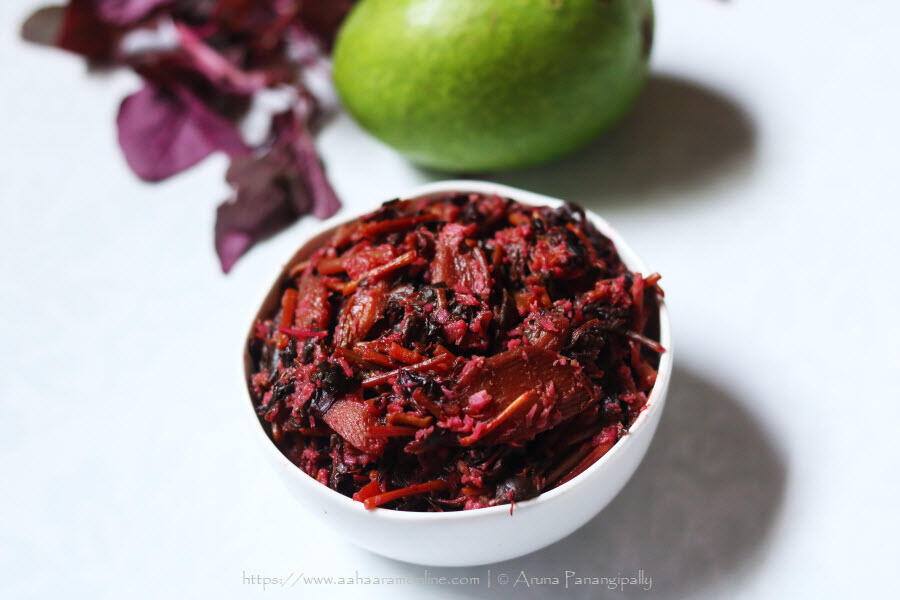 Cheera Avial is a traditional aviyal recipe from Kerala that uses red amaranth leaves and stems along with raw mango pieces.
It is much lighter on the stomach than the traditional aviyal and a great way to use red amaranth.
The post Cheera Avial | Cheera Pacha Manga Avial | Sivappu Keerai Aviyal appeared first on ãhãram.