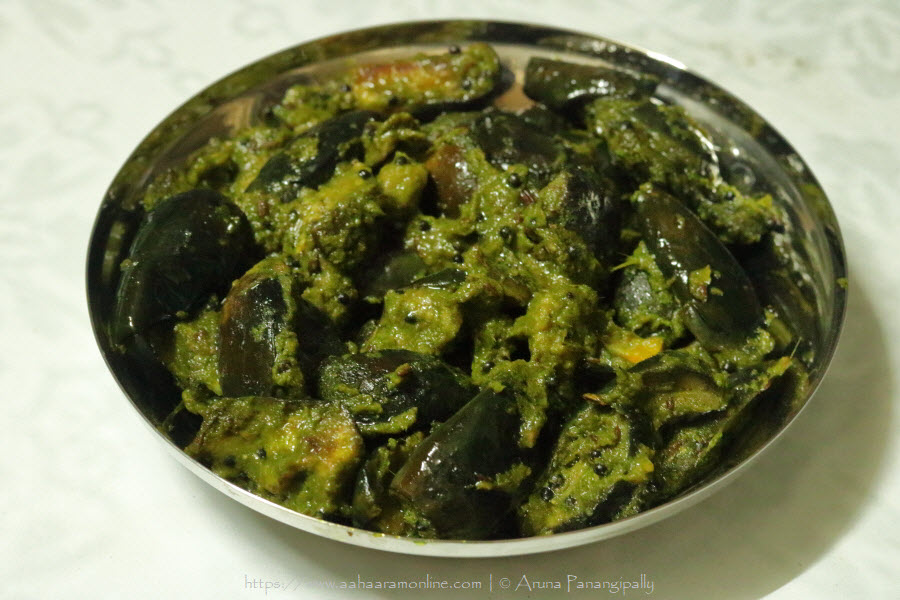 Vankaya Kothimeera Kharam is a traditional Andhra recipe for stir-fried brinjals flavoured with a coriander-green chilli-ginger paste.
I love the spiciness of the stir-fry and it tastes awesome when mixed with some steamed rice. :)
The post Vankaya Kothimeera Kharam | Andhra Brinjal Stir-fry with Coriander, Green Chilli and Ginger Masala appeared first on ãhãram.