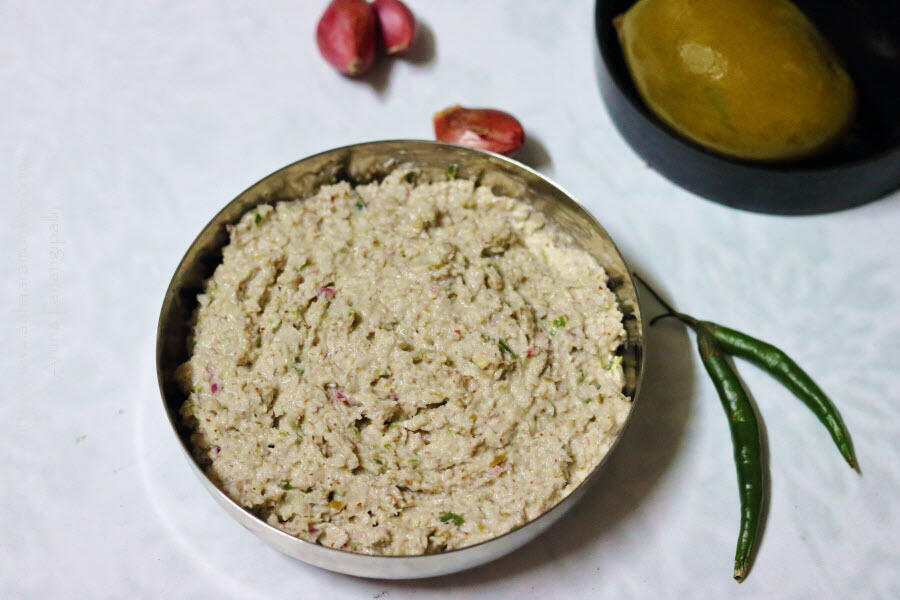 Having brined mangoes at home means we can enjoy raw mango recipes through the year.
Today, I am presenting the recipe for Uppu Manga Chamanthi from Kerala.
This spicy, tangy coconut and brined mango and coconut chutney is absolutely delicious when eaten with rice, or even idli or dosa.
The post Uppu Manga Chamanthi | Coconut and Brined Mango Chutney from Kerala appeared first on ãhãram.