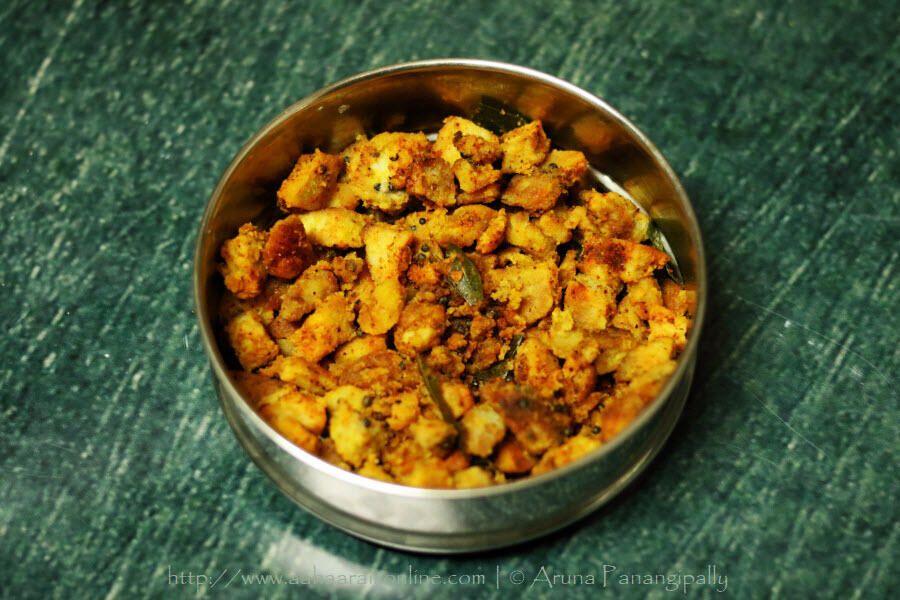 Crispy vegetable stir-fries have a special place in my heart. I absolutely love crisp fried potato, fried yam, and fried raw banana with my sambar rice and curd rice.
Also high on this list is fried arbi (taro root fry | colocassia fry). It is a great way to enjoy this vegetable that can otherwise become a slimy mess when cooked.
The post Chama Dumpa Vepudu | Crispy Andhra Arbi Fry appeared first on ãhãram.