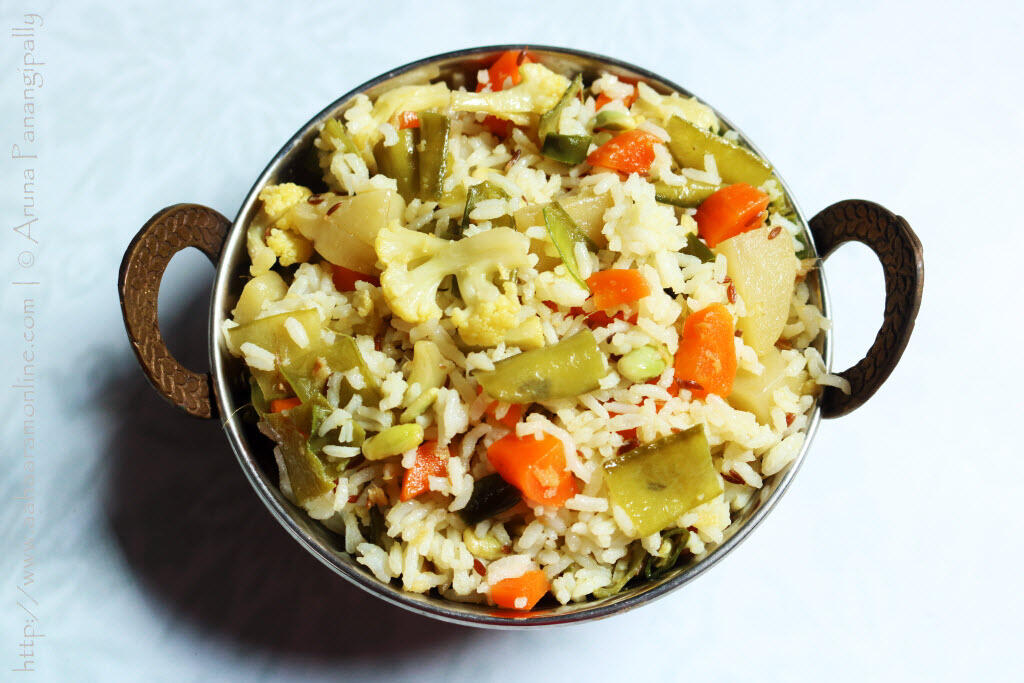 This is the recipe for Shakhannam, a no-onion, no-garlic Vegetable Pulav.
This Satvik Vegetable Pulav that is offered as naivedyam to Kanaka Durgamma Devi on the 7th day of Navratri (Aaswayuja Suddha Saptami).
Laden with ghee and ginger, it is simply yum!
The post Shakhannam | Satvik Vegetable Pulav for Navratri appeared first on ãhãram.