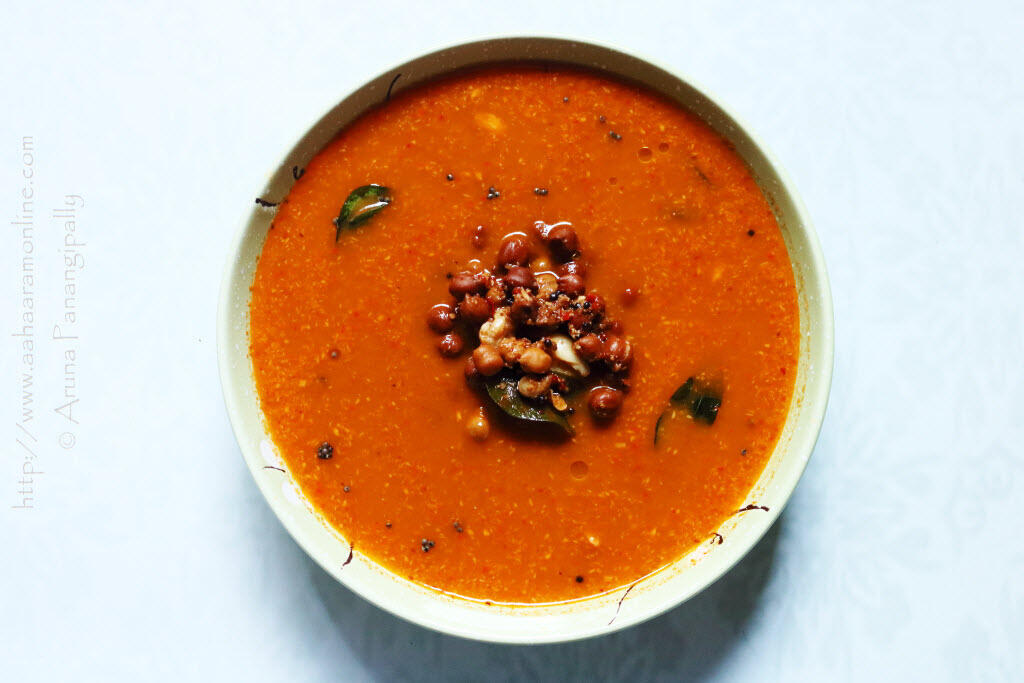 Kadale Kalu Saaru is a traditional recipe from Konkani cuisine that uses Kala Chana (black chickpeas or bengal gram) as the main ingredient.
Also called Chane Saaru, it is flavoured with Coconut, chillies and tamarind.
A simple and rich-in-flavour accompaniment with rice.
The post Kadale Kalu Saaru | Chane Saaru | Kala Chana Rasam appeared first on ãhãram.