25 Asian Side Dishes that are easy to make and super delicious. Whether you're looking for Chinese, Thai, Japanese or Korean – there's something for you here!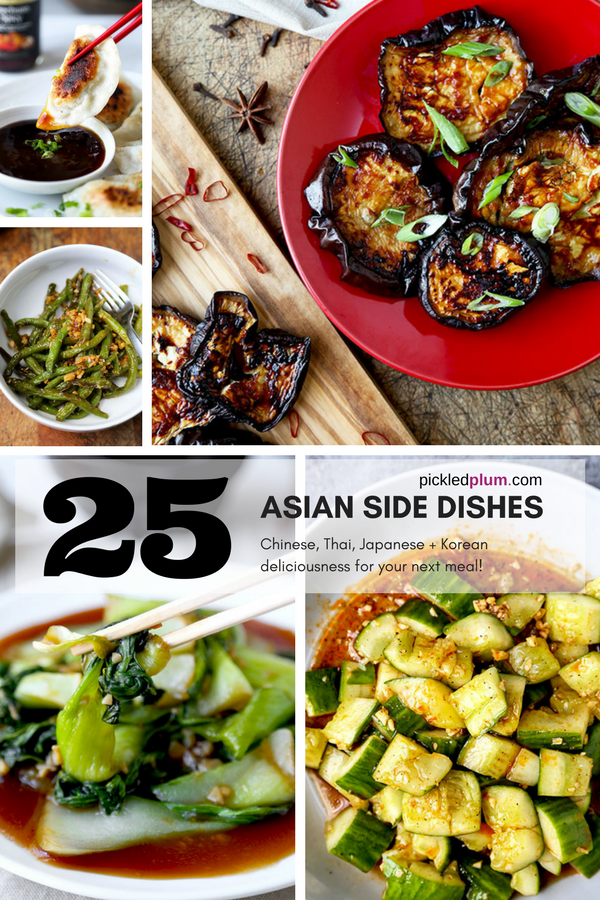 25 Asian Side Dishes
Full disclosure: I could eat an entire meal made out of side dishes. Whether I'm in Barcelona, pecking at a table loaded with tapas, or in Chinatown pointing at bamboo steamers of dumplings from the pushcart, I'm a BIG fan of small plates.
It's so much fun indulging in a ton of different flavors and textures in the same meal.
But sometimes we're trying to round out a main course with a little something on the side. Side dishes for chicken – or healthy Asian side dishes for salmon, for example. Or, like me, easy Asian side dishes so I can indulge in an entire meal of small plates. In all of those cases, it's best to have a deep arsenal!
Well, if you're like me – and are looking to put some Asian vegetables on the table next to a couple of rice side dishes, this post is for you!
And if you're looking for a single garlicky green bean recipe to round out an already composed meal, this post is for you as well! There's plenty to go around.
Here you'll find 25 of the best Asian side dishes I serve at my place.
Asian Side Dishes Can Be Big Time Savers in the Kitchen
Here's the deal. One of the biggest challenges we face as a home chefs is preparing meals that keep it interesting and delicious, while finding time to actually fit cooking into our busy lives. If something requires 35 ingredients and takes 3 hours to prepare, it's not going to get made very often, right?!
Special occasions: yes. Busy Tuesday evening after work, soccer practice and a flute recital: not so much.
One of my favorite things about many Asian dishes is that they tend to be simple to prepare, but loaded with flavor.
How does that work, you ask?
Well, many times, asian cuisine will rely on minimal ingredients, prepared simply – and then everything is brought to life with aggressively flavored sauces and spices.
A tablespoon of a condiment like fish sauce can go a long way to delivering a deep umami kick to a dish. And a tiny bit of chili crisp or sesame oil can take a simply prepared dish to the moon from a flavor perspective.
Minimal work – maximum flavor!
Have fun with your food!
Any time I set out an entire meal comprised of a bunch of Asian side dishes, Ben will usually say, "This is gonna be fun!"
And I agree. It's a joy to take your palate across different regions of Asia in the span of a single meal.
In Japan, dining on small plates of bar-food is an actual thing. You see the Japanese have their own version of Spanish Tapas style restaurants: the izakaya.
Hanging out at an izakaya with friends and family over drinks and small Japanese side dishes is something I could do everyday! Having a nibble of this and that while sipping on sake or a whisky highball is my idea of fun indeed.
So it stands to reason that creating a meal comprised entirely of delicious Asian side dishes totally mimics that fun, communal Japanese dining experience.
Here's to having fun-meals at home! Kanpai!
Chinese, Thai, Japanese and Korean Side Dishes
Whether you're looking for a few easy Chinese side dishes, a Thai soup or a Japanese vegetable dish, I've got you.
Heck, while many ready-made Asian sauces aren't plant based, I've thrown in a couple of vegan Asian side dishes in there as well. If you're following a strict plant based diet, you probably know most of the sauce substitutions already anyway. But it bears repeating that mushroom based oyster sauce is a great tasting alternative to the actual oyster based stuff.
And, if you're following a gluten free diet, liquid aminos can step in as a strong alternative to wheat based soy sauces.
So whether you're here looking for the perfect side to go with your almost finished dinner – or hoping to fill the table with a ton of colorful small plates – I hope you find these 25 Asian side dishes as delicious and fun to eat as I do!
Click the pictures or text below to find the recipes. Enjoy!
25 Asian Side Dishes
1. Bok Choy With Garlic and Oyster Sauce
2. Smacked Cucumber With Chili Oil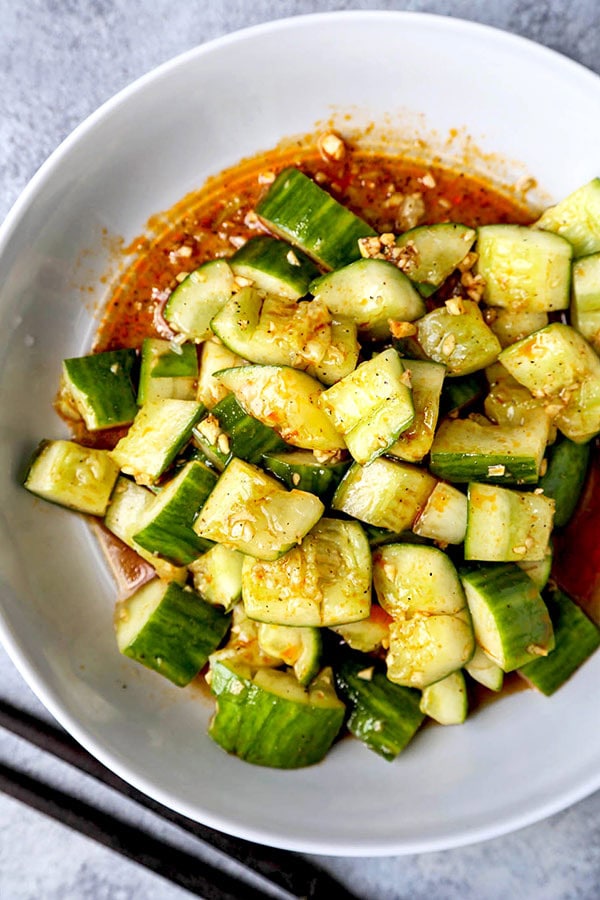 3. Char Siu Style Roasted Eggplant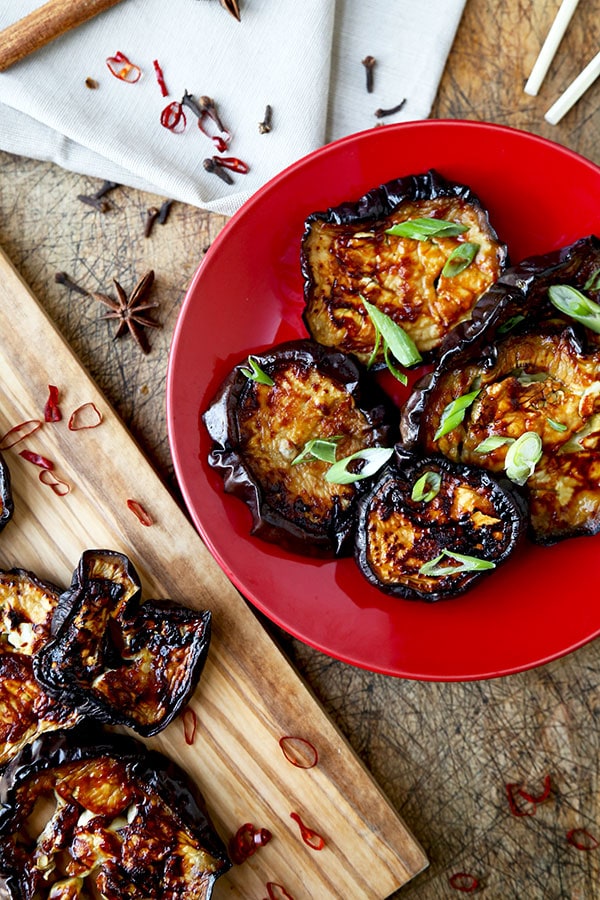 4. Japanese Fried Rice チャーハン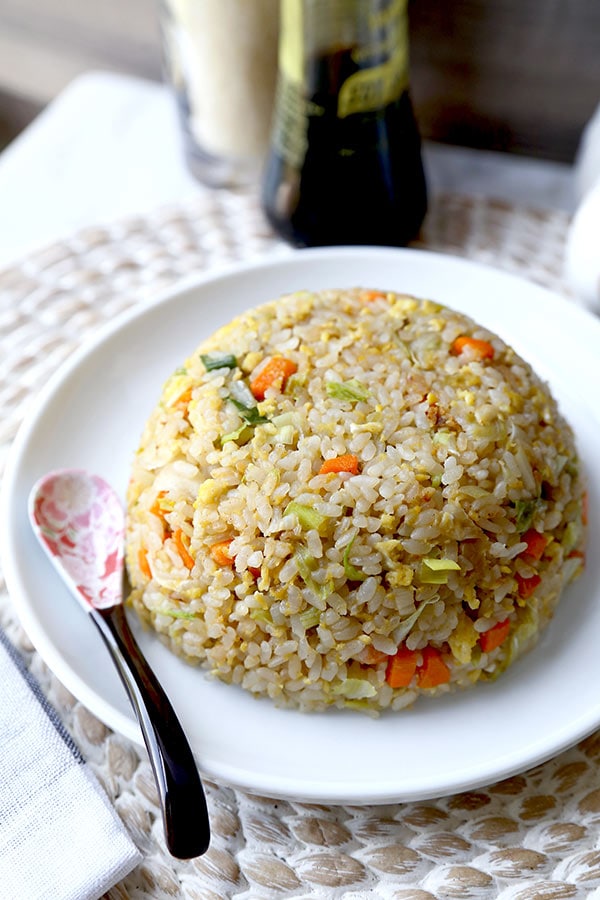 5. Kimchi Pancake – Kimchijeon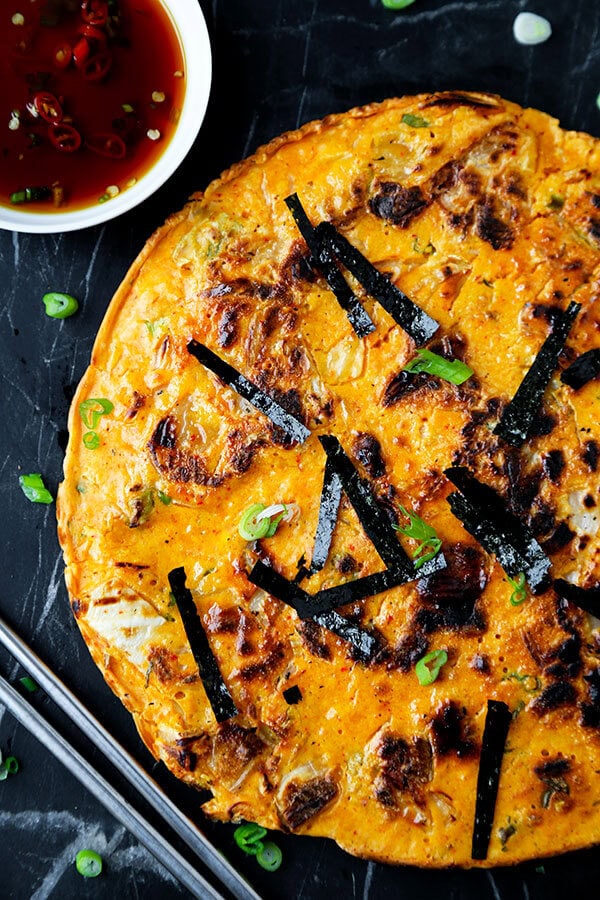 6. Dry Fried Green Beans With Garlic Sauce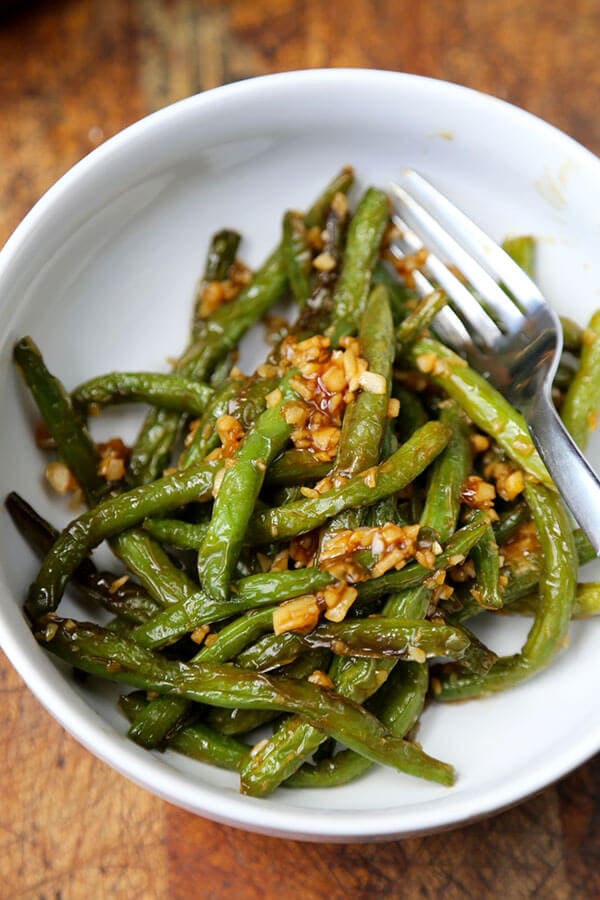 7. Shrimp Gyoza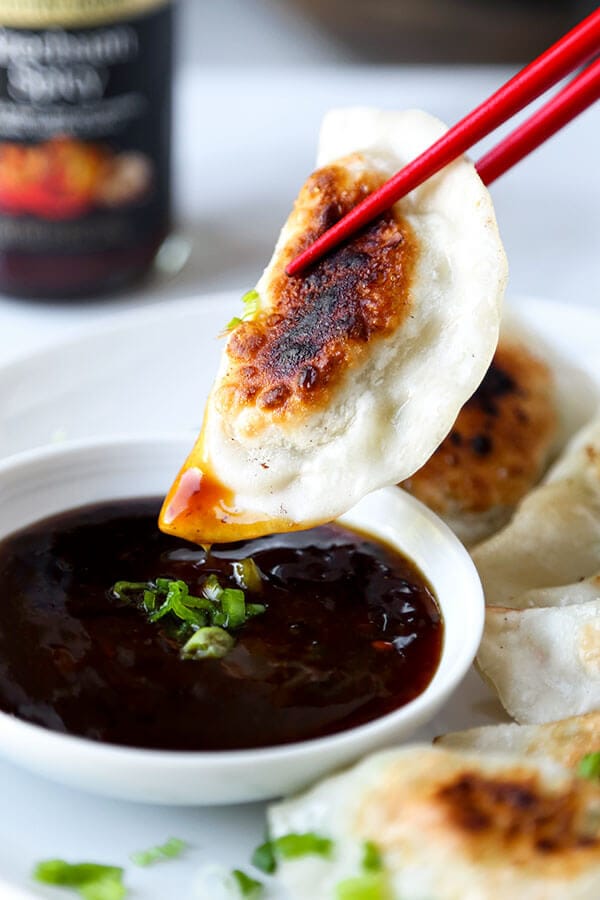 8. Baked Leeks With Bonito Flakes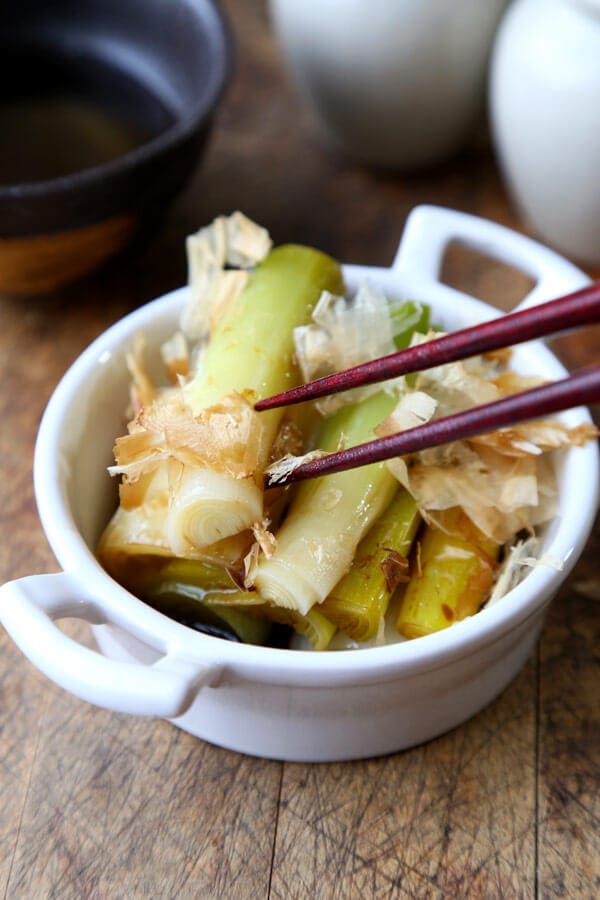 9. Mango and Shrimp Summer Rolls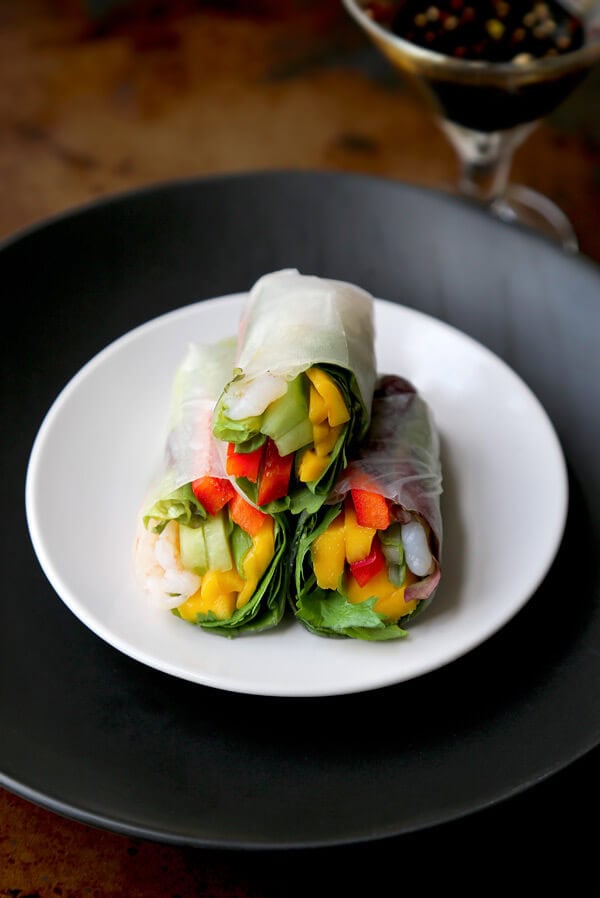 10. Cucumber Kimchi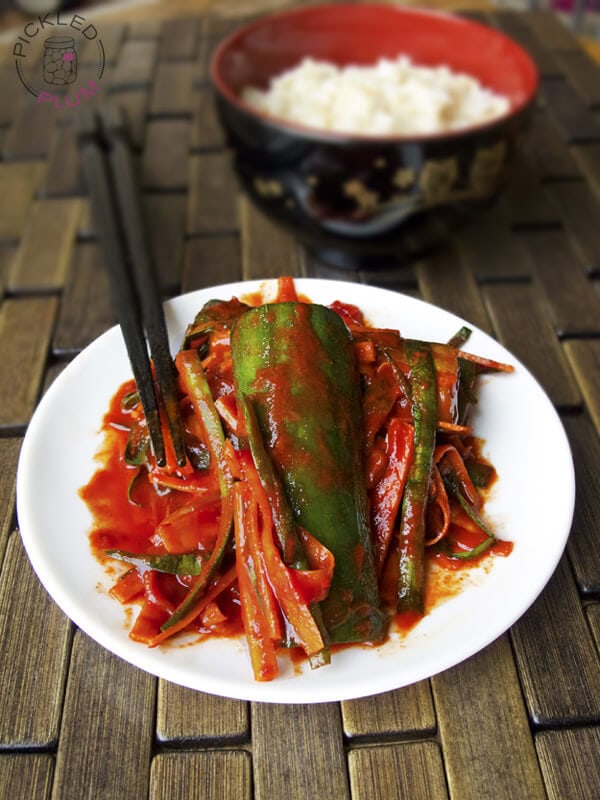 11. Tamagoyaki – Japanese Omelette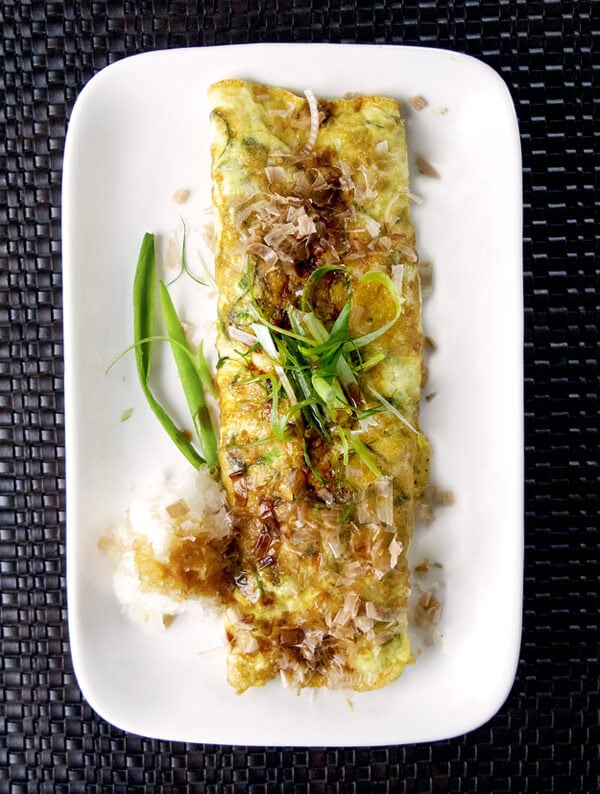 12. Japanese Caprese Salad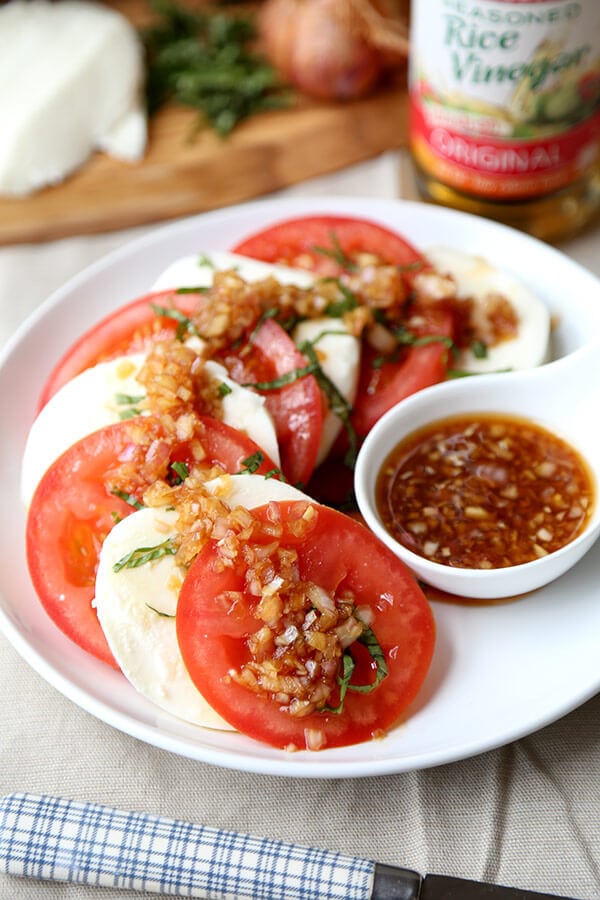 13. Spicy Thai Mango Apple Salad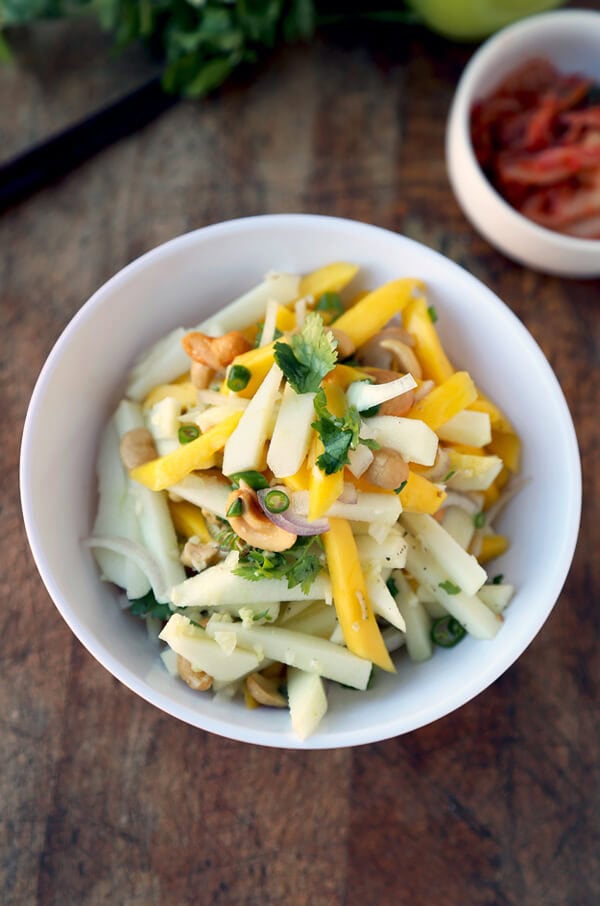 14. Eggplant and Kabocha Miso Gratin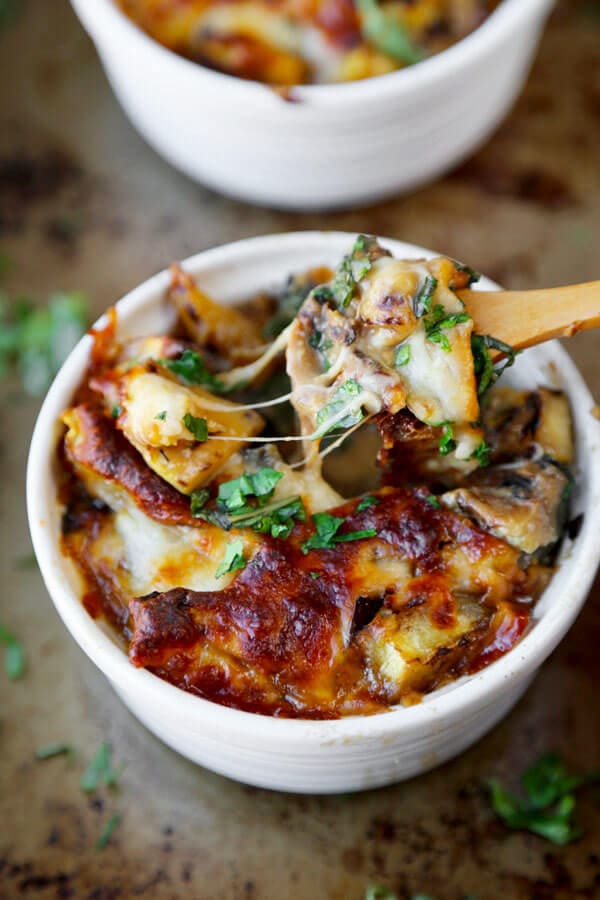 15. Thai Coconut Soup (Tom Ka)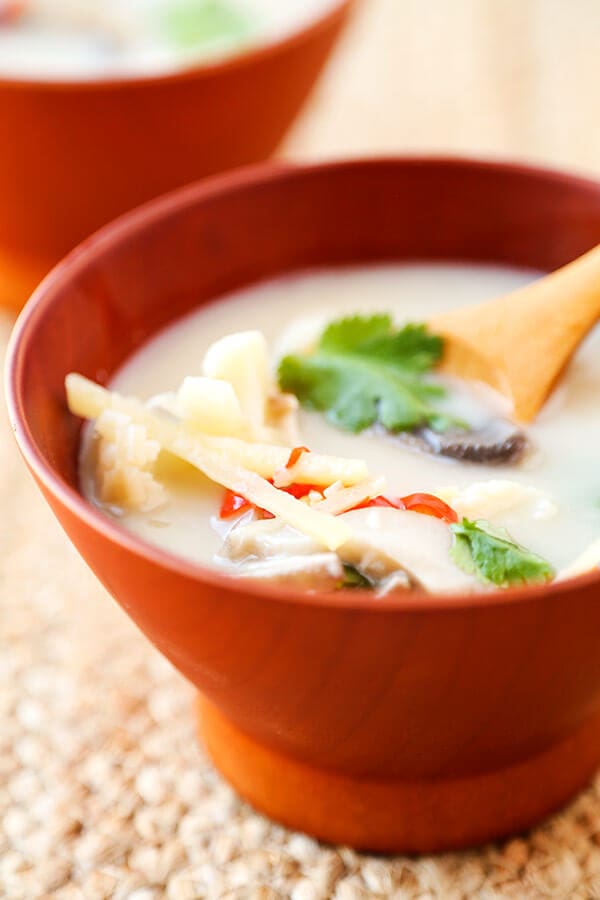 16. Kani Salad カニ サラダ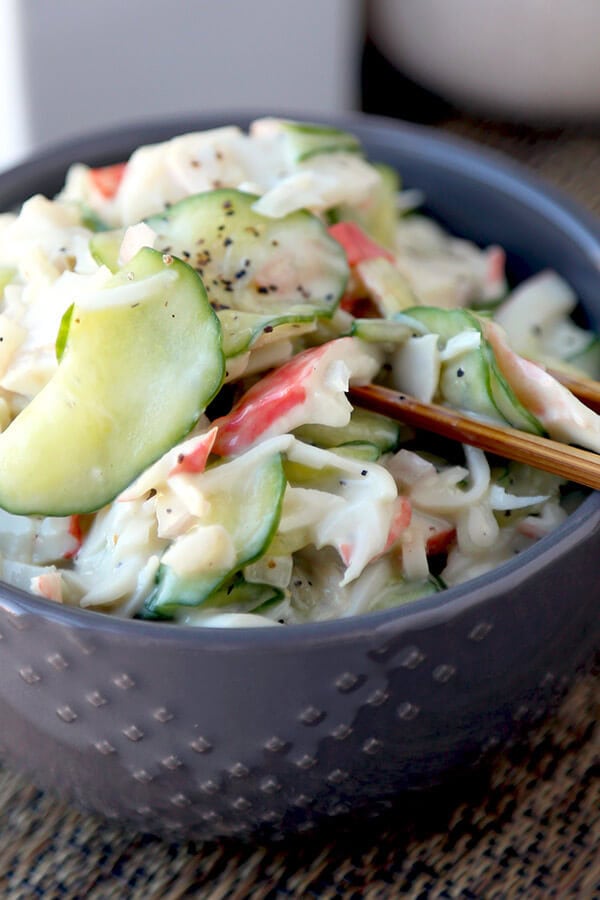 17. Ginger Shrimp Balls With Soy Chili Sauce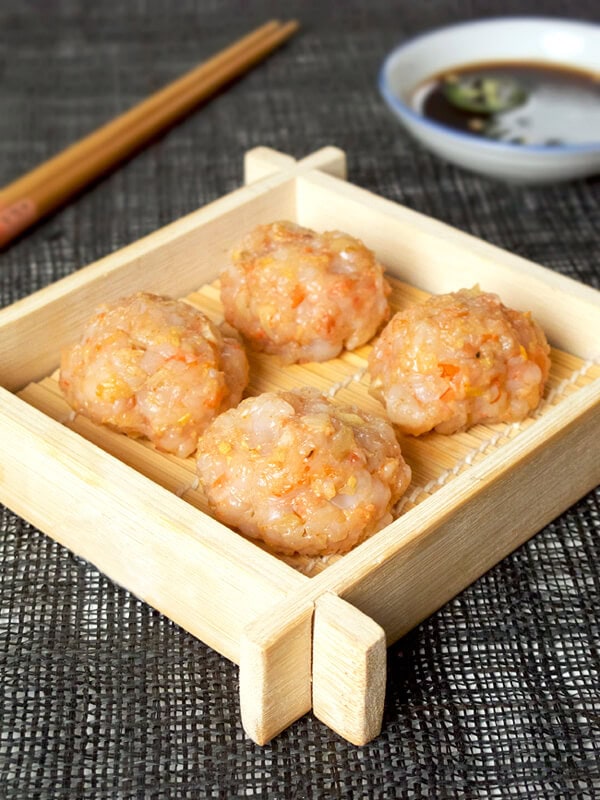 18. Spicy Kabocha Squash and Adzuki Bean Soup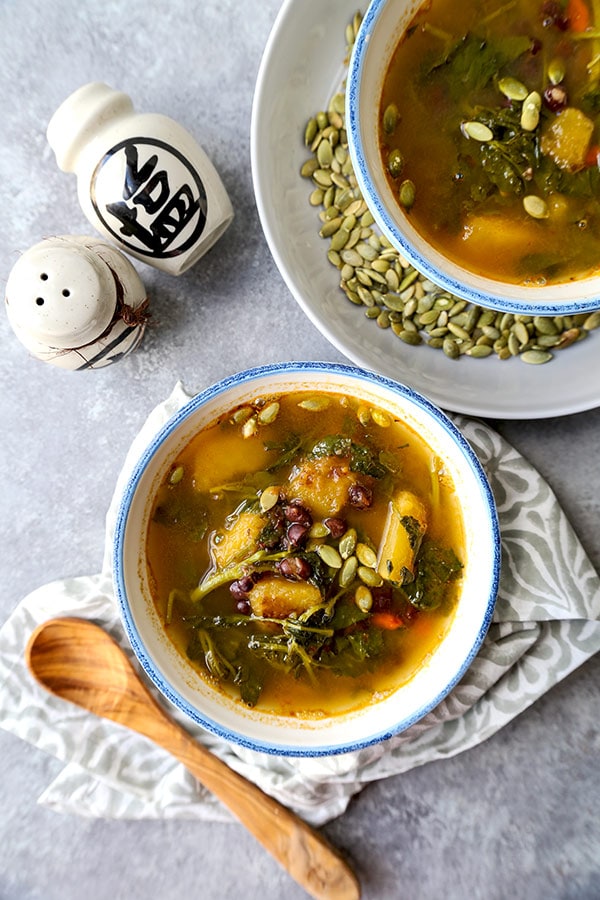 19. Thai Shrimp and Cucumber Salad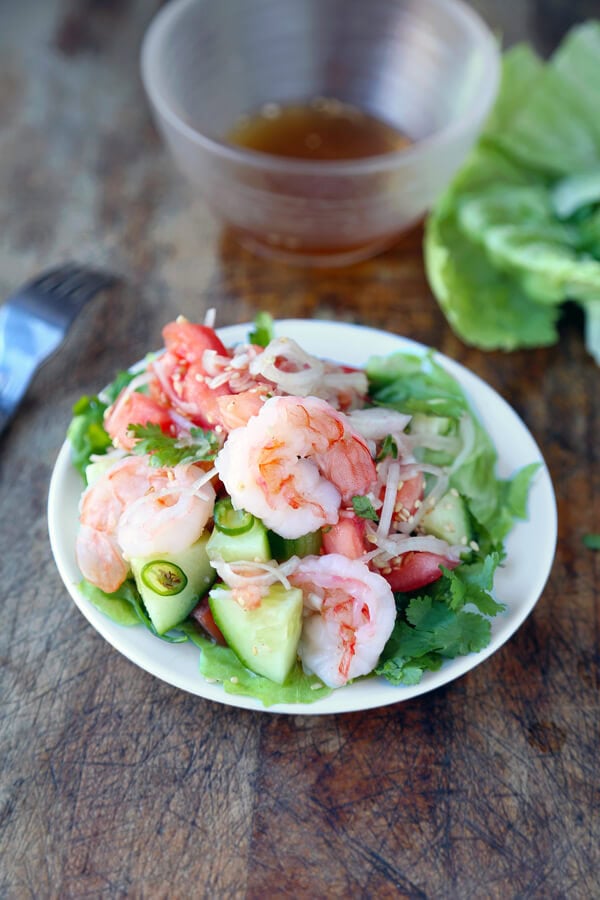 20. Yaki Udon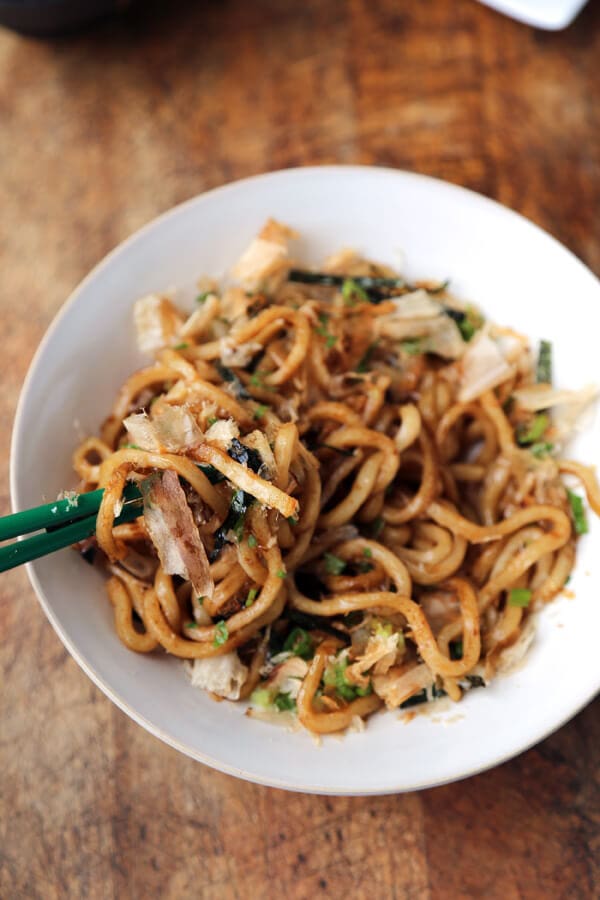 21. Japanese Cabbage Salad (Coleslaw)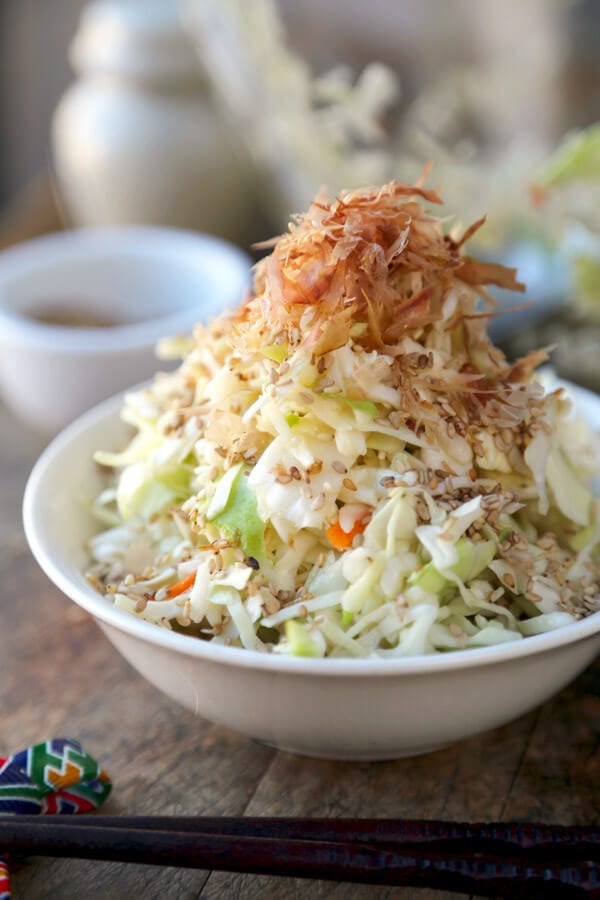 22. Soy and Sesame Edamame
23. Spicy Egg Drop Soup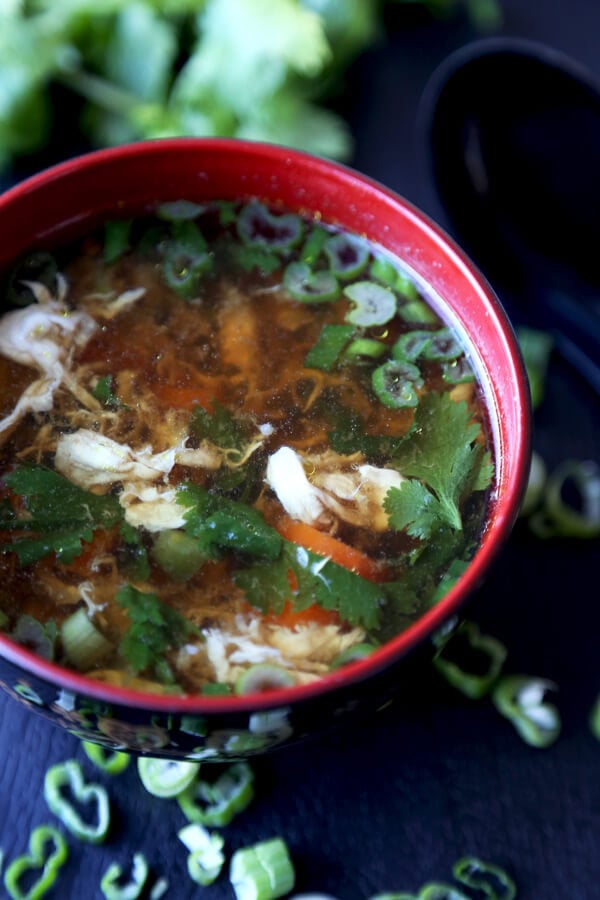 24. Nasu Dengaku – Miso Glazed Eggplant
25. Agedashi Tofu – Deep Fried Tofu With Dashi Broth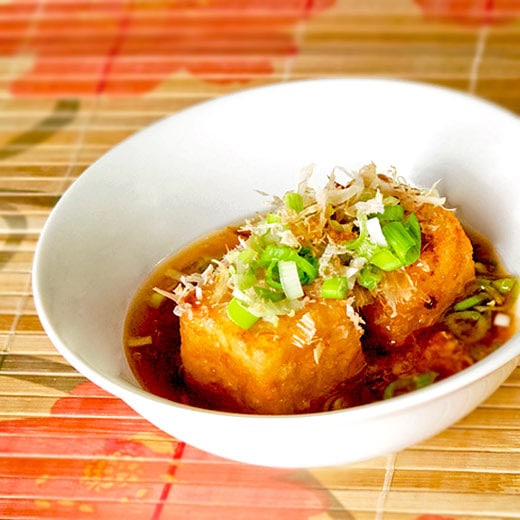 Did you like these 25 Asian Side Dishes? Did you find what you were looking for? Share your tips and recommendations in the comments section below!
The post 25 Asian Side Dishes appeared first on Pickled Plum Food And Drinks.