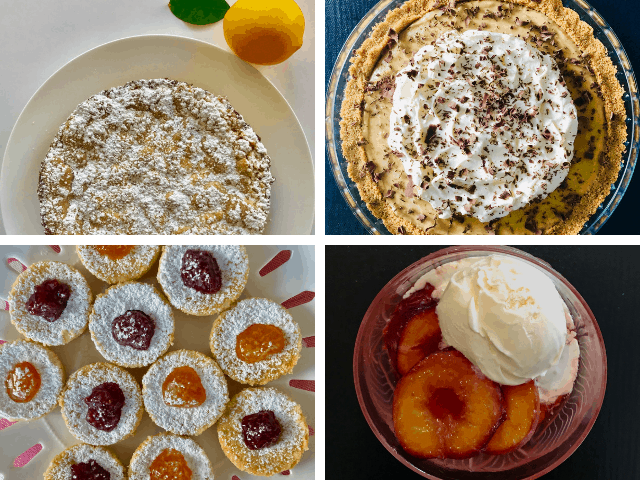 Sweet Desserts for Mother's Day
Spoil your loved ones with these delicious Sweet Desserts!
With Mother's Day just around the corner, we wanted to share some of our favourite sweet recipes! With this selection, we hope you'll find something the whole family will enjoy.
Happy Mother's Day to all the incredible women out there. And of course, a special mention to my Mother, Faye. Thank you for your love, kindness and support always. So glad we get to share this wonderful journey together.

Alex xx

P.S. I would also like to take the opportunity to send my very best wishes to those who no longer have their Mother with them.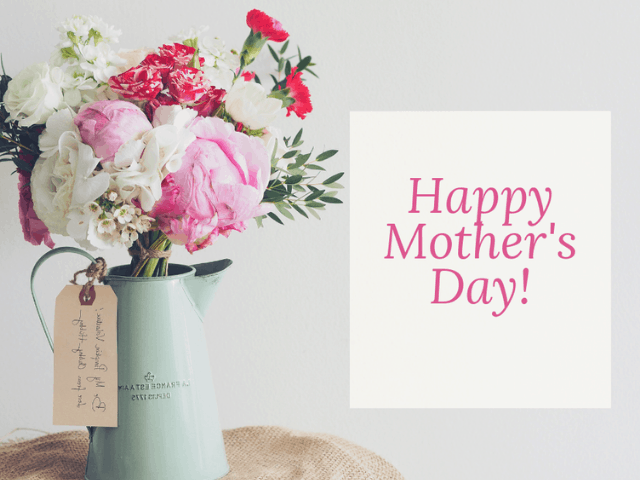 Enjoy our Sweet Desserts for Mother's Day!
If you like…
All things chocolate
Chocolate – a word that brings a smile to my face! Delicious, decadent and can be used to make many a special dessert! Some of my favourites are:
Chocolate and Peanut Butter Banana Bites
Decadent Chocolate Brownies
Chocolate Raspberry Tarts
Vegan Chocolate Mousse
Chocolate Sour Cream Cake
Triple Chocolate Cherry Fudge
Vegan Chocolate Cake
Chocolate Coated Strawberries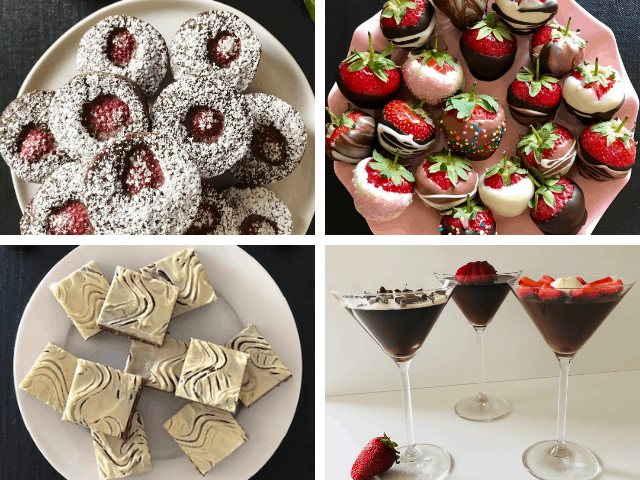 Sweet Desserts for Mother's Day
If you like…
Something fruity
… then you will love these recipes:
Mini Plum Tartlets
Meringues with Berries and Cream
Peach and Plum Crumble
Baked Cheesecake
Easy Gluten Free Blueberry Cake
Spiced Poached Plums with Caramelised Yoghurt Cream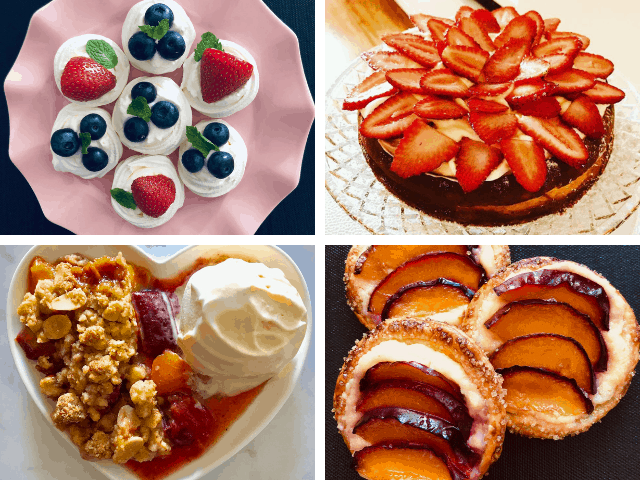 Sweet Desserts for Mother's Day
How about…
Breakfast in bed?
Spoil your Mother or loved one with breakfast in bed. Here are some great ideas for you to try:
Peach, Raspberry and White Chocolate Muffins
Healthy Oat and Yoghurt Pancakes
The Best Chocolate Muffins
Overnight Oats with Apple and Sultanas
Peach and Mint Smoothie
Toast with homemade Apricot or Plum Jam
Easy Almond Croissants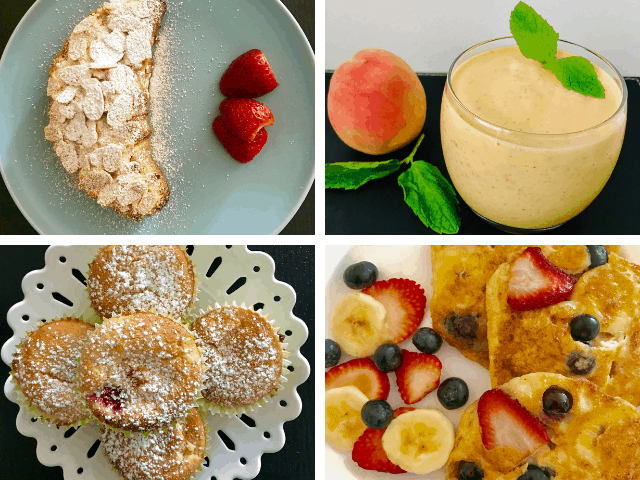 Sweet Desserts for Mother's Day
Perhaps it is…
Time to do some baking!
Baking with family is such a special time! Here are some ideas for simple recipes that you can make, and enjoy eating, together:
Almond Cookies – Gluten and Dairy Free
Pecan Puffs
Gluten Free Carrot Cake
Jam Shortbreads
Chewy Amaretti Cookies
Belgian Lemon Tea Cake
Flourless Peanut Butter Cookies
Toffee Crisps
Easy Almond Cake
Peanut Butter Pie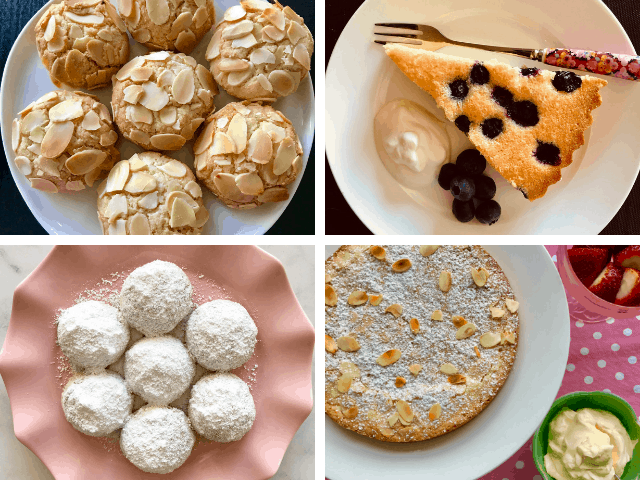 Sweet Desserts for Mother's Day
I do hope you will enjoy this delicious selection of Sweet Treats for Mother's Day. Do let me know in the comments what your favourite is!
Enjoy! xx
The post Sweet Desserts for Mother's Day appeared first on It's Not Complicated Recipes.