I'm a huge fan of the Denzel Washington movies "Man on Fire" and "The Equalizer"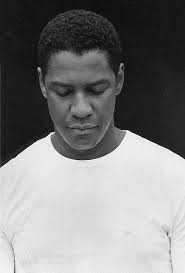 Both movies tell the story of a man who sees himself as a protector.
In the first movie he's the bodyguard for a 9 year girl of security for a businessman working in the US embassy in Mexico.
In "The Equalizer" he's retired, living under an alias and working at a home depot type of place in the lumber department.
He's a humble, but scary man and they show both sides of him.
I'll write another post explaining my fascination with the first one, but tonight I watched the second film "The Equalizer"
In this film one of the things he does is go to a local 24 hour diner and read at night.
One night while he is reading a young Russian girl who's a prostitute starts talking to him.
She asks him why he's reading there every night. He explains that his late wife was actually the reader and she was reading the 100 greatest books. After she passed away he felt he should do the same so they would have something to talk abuot when he saw her next.
She then asked how many he had read so far and he said 91.
The prostitute said what will you do when you finish reading all 100.
He said, Take singing lessons, open a donut shop …I haven't decided yet. Which she said in her world she didn't have a choice – He then said then change your world.
Then Change Your World
That's the profound piece that I took away from that interaction.
It struck me enough that I pulled out my laptop .
Too often we catch ourselves hung up on what we can't do and why we cannot do it without realizing that we can change our world.
As Jim Rohn likes to say "you're not a tree" you can get up and move to a better world.
Especially with the internet today everything we want to lean is available either free or for a very reasonable cost. We don't need to spend $20k a year to get a college degree we just need to decide that we want to learn and go for it.
I have a friend who decided this year that she wanted to pursue modelling again. Something she gave up pursuing when she started to have kids a couple of decades ago. She was nervous to start, but she's going for it and the world is opening up for her.
It's amazing how the world is willing to provide when we are willing to let ourselves truly decide to go for it. In my past I've done audacious things and I think it's time I start doing them again.
Too often we just need to decide on our big audacious goal and go for it.
We need to believe in ourselves and not be held back by our own limiting beliefs.
We aren't trees and we can change our world.
Now get out there and change your world