5 Ways to maximize the benefit of Social Media and apply to your Special Events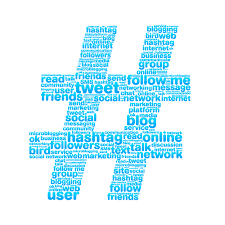 In the past, experiential marketers only promoted live brand experiences and sponsor activations through paid advertising and PR outreach. While these tactics are still important components of event promotion, there's a new approach commanding every experiential marketer's attention: Social Media.
Real-time Social media interaction drives amplification of brand activations while they are happening and allows people to interact with your event as it takes place.
The word-of-mouth marketing that takes place via social media can amplify your event to thousands of people in a matter of minutes. When attendees of your event post social media updates, such as comments and photos, they are visible to their online social networks and thus help to grow your circle of influence. Furthermore, people who are unable to physically attend your event can engage with it online and potentially get the same key takeaway.
When planned and implemented correctly, social media marketing has the power to significantly boost the ROI of your experiential marketing activations and programs. Please see below 5 tips for integrating social media with your experiential event marketing sponsorship activation.

1.) Create a custom #Hashtag for your event
Create a custom hashtag to be used on Instagram & Twitter for your event so your guests can identify conversations about your event on Twitter and search for tweets about your event. Use a short, catchy hashtag that is easy to remember but related to your event. Tweet about your event while it's happening and encourage others to do the same. You could tweet about what's taking place at the event, tweet photos, and tweet quotes from speakers. Keep track of your event's hashtag stream during your event, responding to inquiries, retweeting people's comments about your event, and otherwise engaging with attendees. Consider displaying your event hashtag's live stream on a large screen on-site to encourage more attendees to get involved- everyone loves to see their tweets displayed for all to see!
2.) Post Signage reminding people of your Social media presence
Post signs at your event reminding attendees of your social media presence. Signs may include your Facebook page's URL, your event's hashtag, your company's Twitter handle, and other relevant details. You could also have attendees write their Twitter handles on their badges or name tags, so they can connect with each other online.
3.) Take custom-branded photos of participants and post them online
Take photos of event attendees using a green screen background. Customize the photos with a themed background using Green screen photography that ties in with the theme of the event and include your company's logo and branding. Give attendees a card that directs them to the page where their photo is posted online. Provide them with social media sharing options, so they can share their photos with their friends & family.
4.) Transmit event photos in real-time to Instagram & Facebook
Instantly transmit photos of your event in real-time to your business FB or Instagram page of choice while your event is taking place. Tag attendees in photos so that the photos appear in their Facebook friends' streams. If you get permission from attendees at the registration location to access their Facebook account, you could post real-time photos and updates based on activities they take part in at your event directly to their Facebook wall.
5.) Reward attendees for Social media participation!
People respond to incentives, so don't hesitate to reward them for social media participation at your event. For example, you could offer free drinks or discounts to those who check in live at your event or retweet your event updates on Twitter. Or, a special offer on products and services can be offered as a "Thank you" for their participation.
Social media hasn't done away with traditional, face-to-face brand experiences – it has only amplified them! Social media enables experiential marketers to get the word out before, during, and after event sponsor activations. By integrating social media marketing with your experiential marketing tour or program, you can rapidly amplify your events, further engage attendees, and grow attendance at future events.
For more information on how to incorporate social media into your events, please contact us at [email protected] and we'd be happy to help!
The post 5 ways to Integrate Social Media within your Special Events Recently updated ! appeared first on Your Interactive Event Experts! Green Screen Photo Booth Rentals, Instagram Booth, Headshot Photo Lounge NYC-NJ-CT-PA.