Area 51 in Nevada is a U.S. Air Force facility. Regarded as one of the most classified places on Earth, the place has received recognition in popular culture and beliefs.
Here, a Facebook event pledged to 'Storm Area 51: They Can't Stop All of Us' in September 20th, 2019 in an effort to uncover what the facility holds. More than 500,000 people have committed to the event, stating that they are "going" for the raid.
"We will all meet up at the Area 51 Alien Center tourist attraction and coordinate our entry. If we naruto run, we can move faster than their bullets. Lets see them aliens," the Facebook event's detail reads, referencing to the Japanese fictional character in the anime and manga Naruto known for his speed.
The event garnered tens of thousands of posts, with some Facebook users posting "game plans" for how the raid would go including formations and "rock throwers."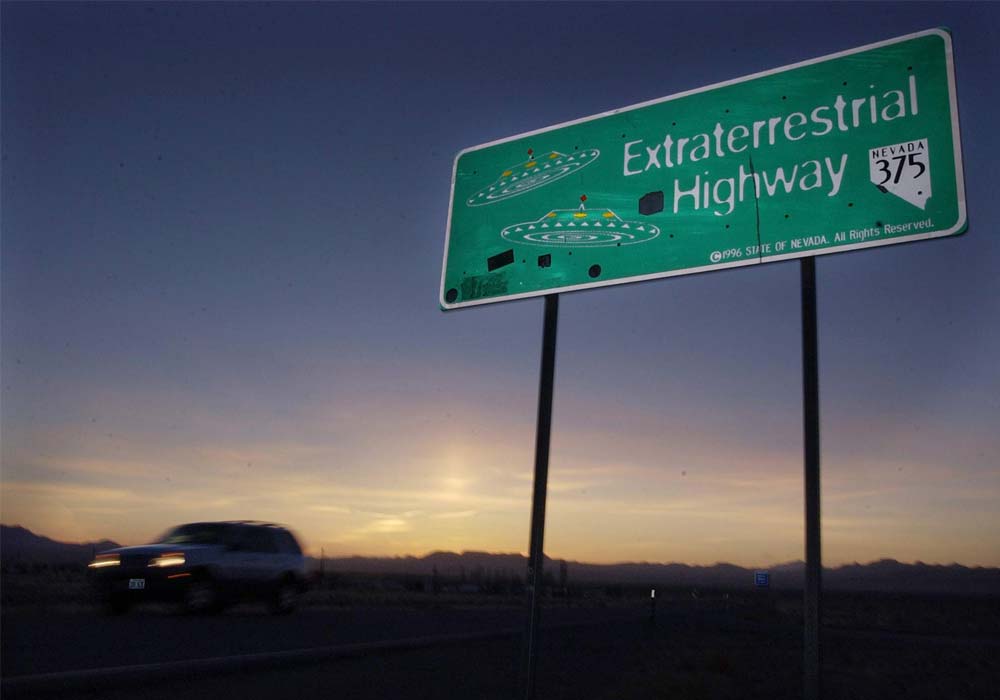 State Route 375 (SR 375) is a state highway in south-central Nevada, U.S.. Because Area 51 is near SR 375, with many people claiming to have seen UFOs along this road, the government designated the route as 'the Extraterrestrial Highway' in 1996
However, the event has a disclaimer, with users saying that even if that some people do show up in September's planned raid, the event is purely a "joke".
"Hello US government, this is a joke, and I do not actually intend to go ahead with this plan", the disclaimer post said. "I just thought it would be funny and get me some thumbsy uppies on the internet. I'm not responsible if people decide to actually storm area 51."
Regardless, the joke has gone viral, and it has influenced a number of memes around the web to explain what would people find when entering Area 51.
An Air Force spokesperson was aware of the Facebook post but declined to provide additional comment.
Area 51 is a 4,000-square-mile facility near Groom Lake, with operations that are highly classified.
For these reasons, the place has been linked to alien conspiracy theories since the testing of a spy plane in 1955 in which the CIA first shed light on the military detachment. Since then, alien hunters and conspiracy theorists have long speculated that Area 51 was used to store and test alien spacecraft, as well as home to unknown technologies.
The area was officially acknowledged as a military site in 2013. And despite military historians and scientists involved in the search for extraterrestrial intelligence (SETI) dismiss the conspiracy theorists' claims, the culture and theories live on.
"Area 51, as a rationale in support of visiting aliens, is an argument from ignorance," said Seth Shostak, a senior astronomer at the SETI Institute in Mountain View, California.
"Yes, Virginia, there really are extraterrestrials, but they're in a place where you can't see them. That's not very convincing."