This should be a good news for creepers and those alike.
Stories are supposed to only last for 24 hours and users can see who viewed the content. It was meant to be a quick and a more discreet way of sharing. When Instagram first announced that it would notify users when others record or screenshot their Stories, it was like the end of stalking.
"We are always testing ways to improve the experience on Instagram and make it easier to share any moment with the people who matter to you," said Instagram at the time.
Users who had their Stories taken by screenshots can see the names of those people who took them next to a camera shutter icon, along with a notification alerting them that someone had captured their post. This was a lurker's nightmare.
But after several months, Instagram quietly killed the feature, and the internet is celebrating again.
With this news, the fear associated with stealing a shot of someone else's Story is gone. Stalkers may once again return to their habit of creeping people' Stories and sharing them with others without being marked as a depraved screengrabbers.
However, not everything is gone.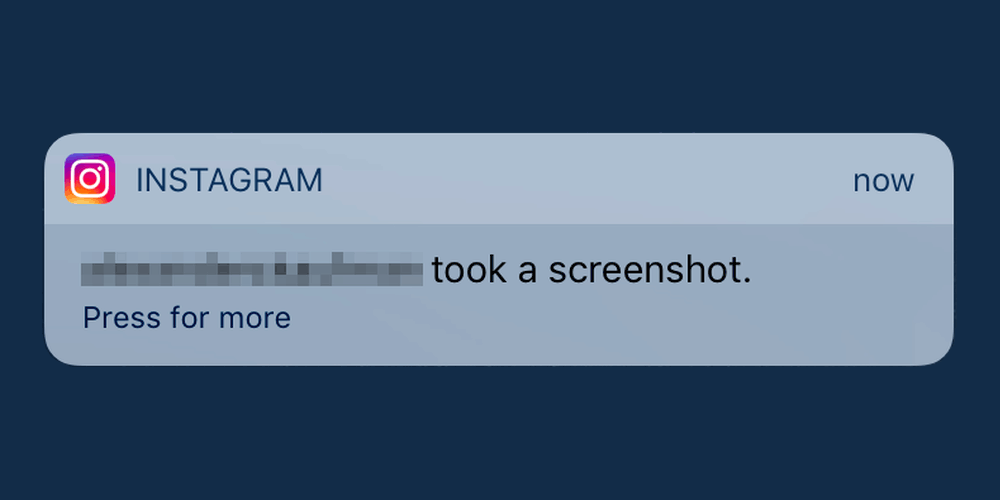 Instagram is continuing the feature that alert users when capturing a disappearing photos or videos in direct messages.
Like the many features that have landed on Instagram, the stalker warning was blatantly copied from Snapchat. It was Snapchat that was the first that alerts users when a photo or video from users' Story was saved in a screenshot.
The feature on Instagram was only ever available to a small number of users, so it's worth noting that it won't be missed by a lot of people.