The race for creating the fastest Supercomputer continues.
After China unleashed its Sunway TaihuLight supercomputer back in 2016, it was the Fastest Supercomputer with 93 petaflops speed. In June 2018, the U.S. Department of Energy and IBM unveiled Summit, America's supercomputer with speed up to 200 petaflops.
With roughly about 200,000 trillion calculations per second, Summit which becomes the world's fastest supercomputer has doubled the top speeds of TaihuLight.
Summit is also capable of over 3 billion billion mixed precision calculations per second, or 3.3 exaops, using more than 10 petabytes of memory.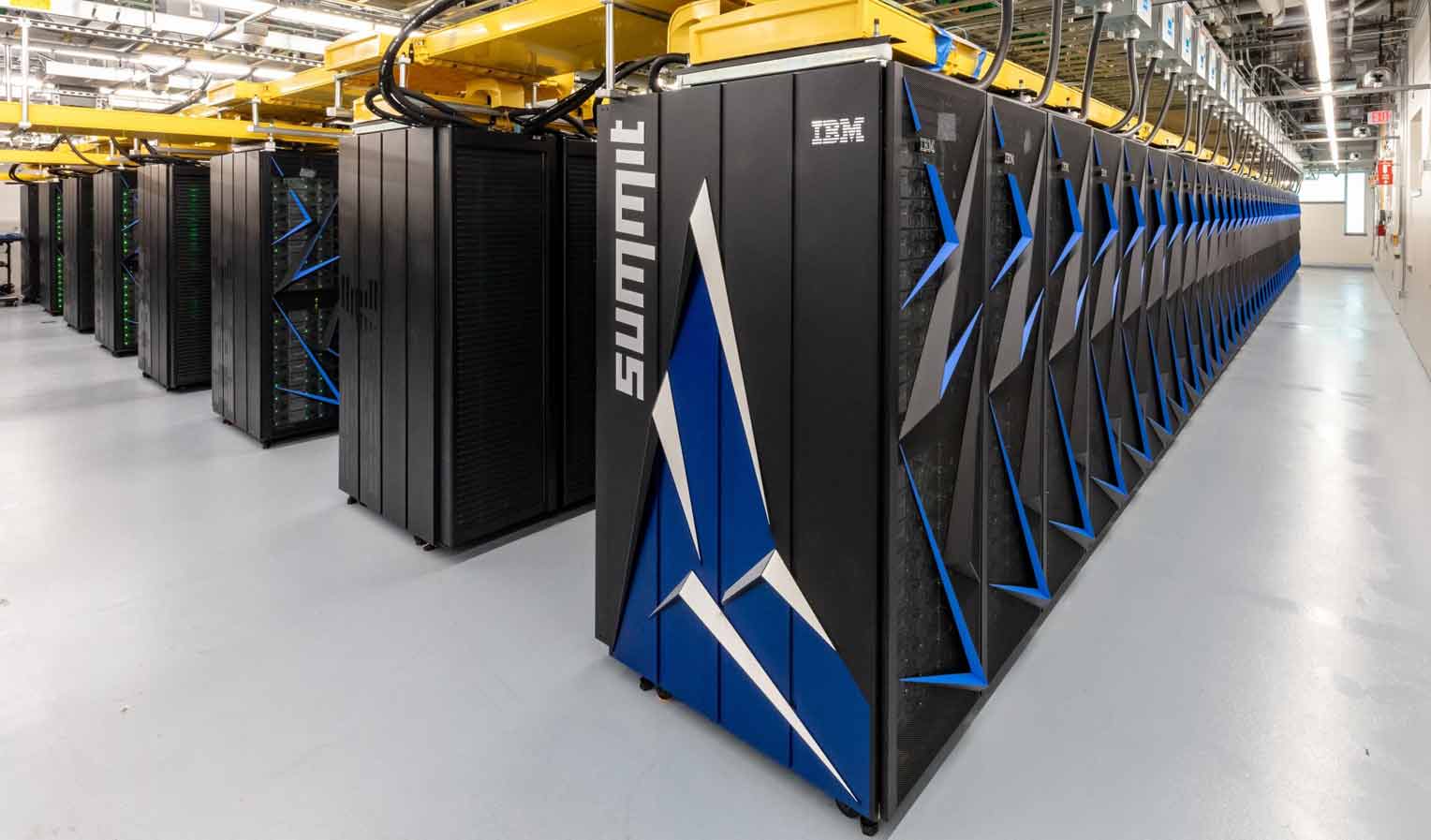 U.S. Summit supercomputer with speed up to 200 petaflops
Summit costs $200 million, and is created by an IBM AC922 system with 4,608 compute servers containing two 22-core IBM Power9 processors, with each packing six Nvidia Tesla V100 graphics processing unit accelerators.
The system is connected by 185 miles of fiber-optic cables, with storage that can store up to 250 petabytes of data.
Summit is also more energy-efficient as it draws 13 megawatts of power, compared to TaihuLight's 15.3 megawatts electricity consumption. And to keep it in operating temperature, Summit has a cooling system which draws more than 4,000 gallons of water through its system every minute.
With Summit allows researchers to conduct the world's first exascale scientific calculation. It also allows researchers to apply machine learning to fields like high-energy physics and human health.
"Summit's AI-optimized hardware also gives researchers an incredible platform for analyzing massive datasets and creating intelligent software to accelerate the pace of discovery," explained Jeff Nichols, ORNL associate laboratory director for computing and computational sciences.
Taking 5,600 square-feet of floor space and weighing at over 340 tons, this supercomputer is located at Oak Ridge National Laboratory, which is also the home to Titan, another supercomputer that was once the fastest in the world.