Google has partnered with Wordpress, an open-source content management system (CMS) which is one of the most widely used platform on the market. The partnership focuses on speed.
As one of the most prominent giant of the web, Google has invested heavily in shaping the overall architecture of the web. The company has worked with many developers of all kinds, the SEO community, influencers, as well as the open-source community, to ensure that the adoption of new technologies and their practices can contribute to "the prevalence of a healthy, flourishing, and vibrant web."
For years, Google has been focusing on speed.
To anyone who has developed or worked on WordPress-based websites, they should have realized that the open-source platform has struggled throughout the years with code bloat, security and performance challenges.
While WordPress has been improving itself over the years by releasing patches, updates and improvements to its core code, but its pages somehow still lag behind non-WordPress websites. Especially in performance speed indicators.
This is where the partnership sets its goal.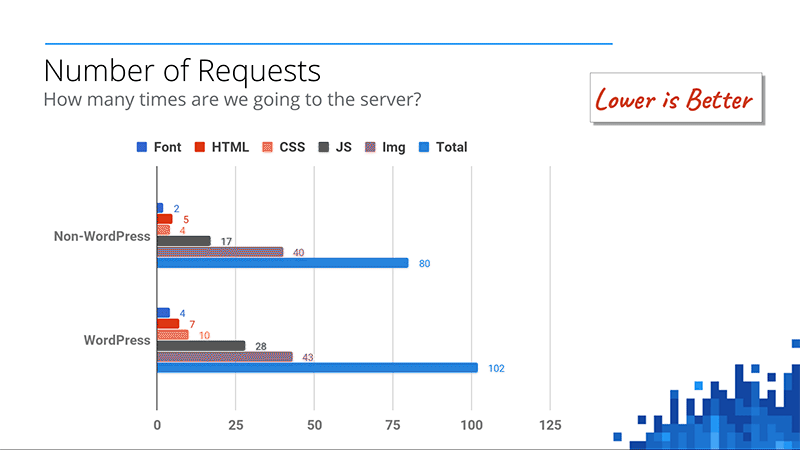 Back in 2015, Google has assisted website owners in using AMP to improve the loading speed of their pages for mobile users. Since then, Google has peen aggressively pushing its AMP initiative via the open-source community, working with platform developers as well as brand websites.
Even with Google's aggressive push, the adoption of this mobile-friendly framework across the web has been slow. According to estimates, less than 1 percent of all websites are using markup language.
But here, WordPress controls a staggering 59 percent of the CMS market. Partnering with the platform makes sense for Google to advance its goals in creating a faster and better web.
Google has also announced that its mobile-first index has begun rolling out. What this means, Google has started indexing and ranking websites in its SERPs, for mobile version of websites. Here, Google demonstrates that most searches are shifting from desktop to mobile devices, and slow performing mobile websites create a poor user experience and negatively impact engagement, as well as conversion.
Read: How To Make Your Website Ready For Mobile-First Indexing, According To Google