Google is releasing an updated version of its Google Search Console, available to those that have verified access to the normal Google Search Console.
First of all, the updated interface takes a design look from the revised mobile-friendly testing tool that Google launched in 2017. Google plans to port more features from the old version to the new one, as well as improving existing features while adding new features over time.
To access it, head to https://search.google.com/search-console and click on the top right where it says "search properties" where users will see all their verified sites. Since the feature is rolling out gradually, some users may not see the it available for them yet.
As usual, Google is always cautious when launching new products. The company is known to test app with limited audience before releasing it globally.
The goal for this updated Search Console, is to have more transparency, better streamlines communication and fixes, and better support for auxiliary features.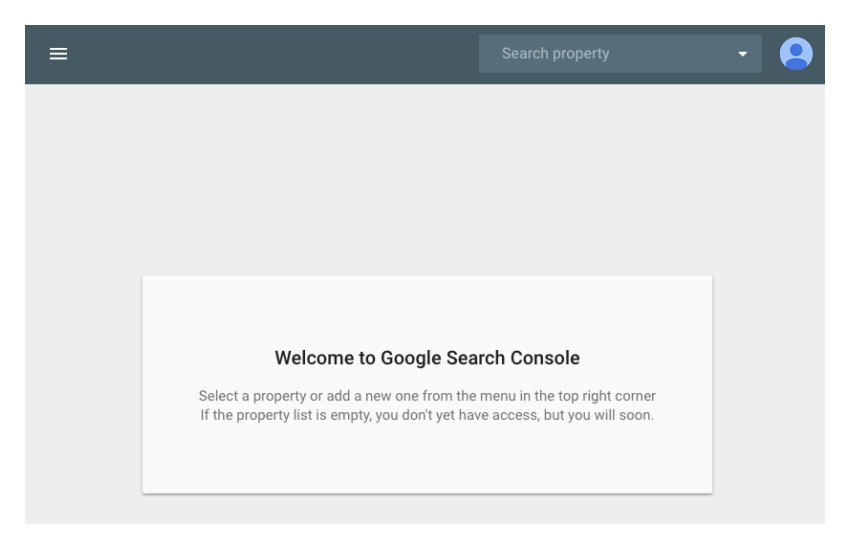 The four highlights of the new Google Search Console, include:
Search Performance. Regarded as one of the most requested features for expansion by the general public. Google's Search Performance report includes more in-depth data, including clicks, impressions, CTRs, average ranking position and current position, and feeds up to 16 months of back-dated data. This is a significant improvement over the previous iteration.

Index Coverage. This report shows more information, including an automatic alert when Google detects indexing error. With this feature, users can trace the root of their problem quickly. And when looking up for a specific issue, users will be given a series of diagnostic tools to help them understand.

AMP Atatus. A feature that should be handy for all AMP users, Google has been pushing its Accelerated Mobile Pages for a few years, and many have adopted the technology. With the updated Search Console, users can monitor their website's AMP performance, including how their web pages are displayed. There is also a feature to see any errors that may come up.

Job Postings: Google has released the Job feature in 2017 for users in certain locations. With the updated Search Console, users can see a list of opportunities.
After the rollout of the above four features, Google plans to roll out more features in the "new" Search Console to all users. Until this process is complete, users can still switch from the old Search Console to the new, beta version. And as for the mobile version of Search Console, Google is working on it so it's still unreliable and has limited functionalities.
Since most websites on the internet rely on Google for most of their traffic, Google is still the undisputed king on the web.
And in addition to being dominant in search engine and SEO, Google is also a leading provider of software and tools to measure website's performance, including using Google Analytics and Google Search Console (previously referred to as Webmaster Tools).
Whenever Google makes a significant change to anything it has in its disposal, whether it's a tweak to its core search algorithm or one of its products, search marketers will take notice.
And when Google made an announcement that a brand-new version of its Search Console was launching, the SEO community quickly wonder how the change would affect the search industry.