Watson is IBM's AI. And by bringing it to the Grammy Awards, the platform is learning more about fashion and music.
For the 60th anniversary of the music awards, the Recording Academy is partnering with IBM to bring its Watson to the Red Carpet, where it can analyze photos and videos of nominees and attendees as they arrive at the ceremony in New York.
In addition to identifying each person, Watson is present to understand styles, learn about 2018's year's fashion trends, and compare them to those of previous years. Watson also analyzes lyrics for every song from the year's nominees to identify trends in themes and emotions, as well as how they compare to the previous 60 years of lyrics.
"We want to give fans a closer connection with the music and the artists and the stories that they love, and we want to do it in a way that's more seamless, more real time than ever before," said Recording Academy CMO Evan Greene.
"For the first time, the Recording Academy is using the enterprise-grade artificial intelligence of IBM Watson to create unique digital experiences that bring fans closer to the music and the musicians they love."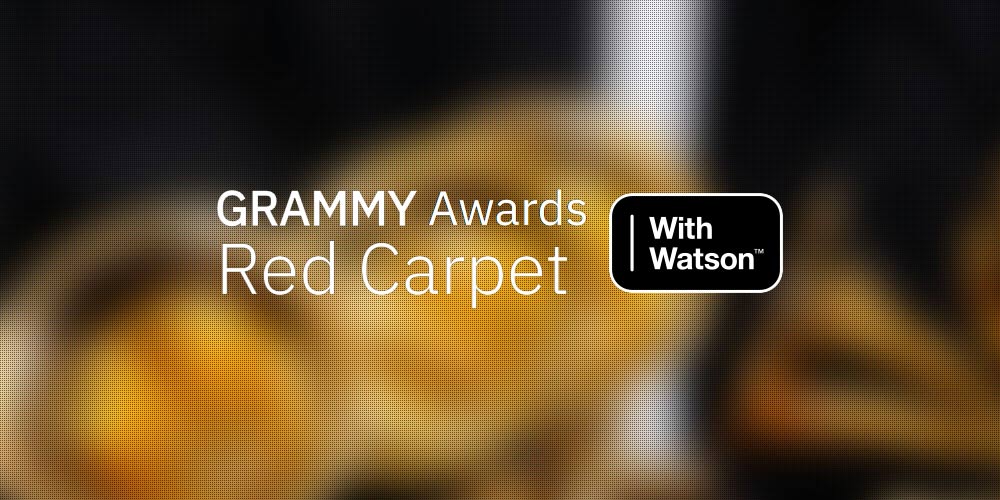 After winning Jeopardy! in 2011, Watson has improved its ability to ingest information and analyze them.
In the Grammy Awards, Watson uses a platform called Watson Media, which IBM debuted in September 2017, where IBM and the U.S. Tennis Association taught Watson to play tennis and analyze the biggest moments of each match.
According to John Kent, a program manager at IBM, Watson should be able to know when a photo is blurry or if an attendee's eyes are closed. It will also be able to recognize colors and shapes in order to see how it compares to color dominance in the past. It can also know when a musician first appears on the red carpet and when they disappear.
Previously, Grammys relied on third-party photography services to aggregate an distribute images from the red carpet. This process was cumbersome and slow in the fast-paced internet and social media. With thousands of photos taken at the red carpet each year, manually sorting, tagging and tweeting is a process that takes a lot of time.
Watson here wants to make this whole work easier.
"We've endeavored to tell the story of music from a variety of different vantage points and perspectives," Greene said. "We've told the story of music from the fan standpoint, from the artist standpoint on the journey to the Grammys stage. We've told the story from the perspective of music itself and what it means to us as a society and as a culture."