How to Prepare for a Bed Bug Exterminator – Before And After
Earlier we discussed how to bag and prep your laundry when you check off how to prepare for a Bed Bug Exterminator. Of course, preparing the linens and the furniture and the rooms for extermination of bedbugs is most of the battle. There are a few other things you need to do before and after the bed bug treatment to ensure you are putting yourself in the best position to completely eradicate bed bugs from your home.
PREPARING YOUR KITCHEN FOR BED BUG EXTERMINATOR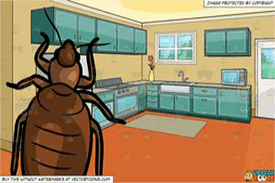 Bed bugs mainly are going to infest the areas we sleep in including sometimes the living room and the sofa areas as well as the bedrooms. Anyone who has moved countless times knows that the kitchen are has the most items and should always be picked and cleaned up when you're expecting company. This is the same when you're expecting your bed bug technician. When you're looking at your kitchen area and the food prep part of the home it is important to follow the below guidelines when preparing for a bed bug extermination.
Clean out under your sink
Wash and clean the cupboards
Put all food away in seal tight containers
Pack rugs and wash them
Wash the floor with cleaner – recommended chemicals
Remove and clean pet bowls
Clean counter tops, appliances inside and outside,
Clean kitchen thoroughly
AFTER THE BED BUG TREATMENT – CHECKLIST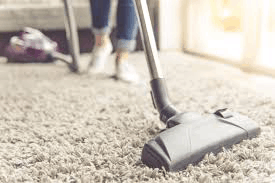 After you have let your pest professional bed bug technician provide a through treatment there are some things to do in your areas that can assist in avoiding another infestation. Read each of these sections thoroughly and check each item.
Re-Enter House Only After Re-Entry Time given by technician. This is typically 3-4 hours after the initial arrival time.
After re-entry into the property, feel free to open windows of the house if possible, to give more air flow for material to dry. Any material is safe once the material dries.
Vacuuming the house each day for up to one week will eliminate any excess bugs that die and the remains they leave behind. This ensures a clean area moving forward. Empty the vacuum each time after use.
Wash and clean all surfaces in the house 3-5 days after treatment. Using a small mop or Swiffer to clean hardwoods and baseboards. Wipe down all surfaces. This gets rid of any feces or bed bug excrement.
Follow the treatment plan from your pest professional including the follow-up visits. Get a written or electronic warranty from your professional bed bug company for at least 12 months or one year. This ensures you won't be stuck with the issue again. The reproductive cycles are important even if you don't see activity. FOLLOW THE PLAN.
If you discover bed bugs in your home, contact Enviro Pest Control for immediate relief. Our certified team is educated in the most advanced bed bug protocols and equipped with the state-of-the-art resources necessary for complete eradication of these pests.