The operator of the Duyung production-sharing contract in the Natuna Basin off Indonesia, Conrad Petroleum, said the Mako South-1 well has flowed on drill stem test at a rate of 10.9mn ft³/d on a choke of 128/64, UK-listed partner Empyrean Energy said June 28, adding that the gas is pure methane completely devoid of any traces of hydrogen sulphide or carbon dioxide.
Empyrean CEO Tom Kelly said he was "absolutely delighted" by the flow rate at the company's first major exploration project since re-building the portfolio. "We have a very aggressive and potentially transformational programme over the next six months and our first project achieving this level of success has exceeded both ours and Conrad's expectations. We look forward to exciting months ahead as we continue to unlock value for our shareholders."
Empyrean has a 10% interest in West Natuna Exploration Limited that holds 100% of the Duyung PSC in offshore Indonesia and is targeting the Mako Shallow Gas Discovery that has an independently verified 2C and 3C gas resource of between 430 and 650bn ft³ recoverable gas. Conrad's website say it is a Singapore-domiciled private company and describes the Mako field as close to "under-utilised infrastructure and a strong energy market."
Indonesia is expanding its gas-fired power fleet as it continues to plug gaps in the country's electricity supply using cleaner fuel than diesel and coal. Wellhead gas-to-power projects are one such method although at time of press neither Conrad nor Empyrean could be reached for comment on the sale of the gas.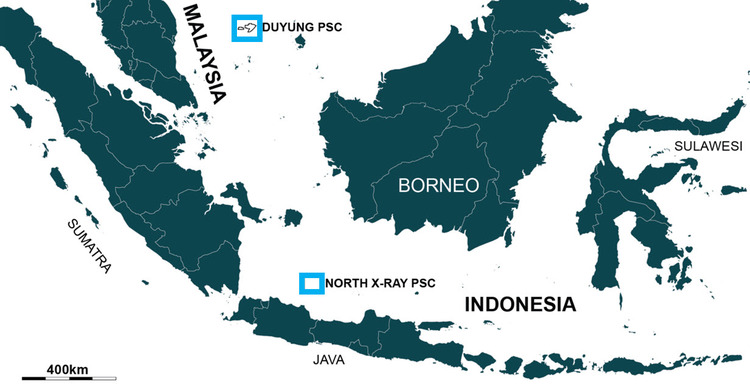 Duyung production sharing contract (Map source: Conrad Petroleum)
William Powell