Who Needs Basic Life Support Training?
Basic Life Support (BLS) classes are intended for Healthcare Professionals who need to know how to perform CPR, as well as other lifesaving skills, in a wide variety of in-hospital and out-of hospital settings. This includes both licensed and unlicensed providers in a variety of job settings.
The BLS course teaches students to quickly recognize several life-threatening emergencies, give high-quality chest compressions, deliver appropriate ventilations and provide early use of an AED.
Here's our list of healthcare jobs that generally require BLS Provider CPR training.
25 Jobs That Need BLS CPR Training
1. Doctors
2. Surgeons
3. Physicians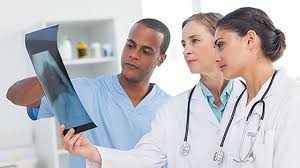 4. Physician's Assistants
5. Nurses
6. Nursing Students
7. Pharmacists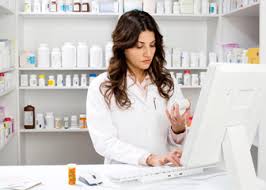 8. Paramedics
9. Emergency Medical Technicians (EMTs)
10. Laboratory Technicians
11. Certified Nursing Assistants (CNAs)
12. CNA Students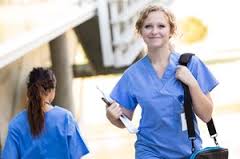 13. Dentists
14. Dental Hygienists
15. Dental Assistants
16. Medical Office Personal
17. Lifeguards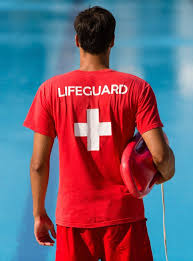 18. Physical Therapists
19. Physical Therapists Assistants
20. Anesthesiologists
21. Phlebotomists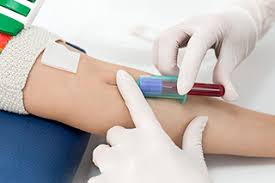 22. Respiratory Therapists
23. Police Officers
24. Midwives
25. CPR Instructors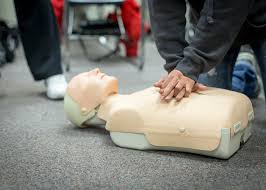 American Heart Association Steps to BLS
Source
American Heart Association
BLS Atlanta Options
With Instructor-led classroom options, students participate in simulated clinical scenarios and learning stations. Students work with an American Heart Association Instructor to complete BLS skills practice and skills testing. Students also complete a written 25 question exam to earn their certification card. Classes take 3-4 hours to complete and are ideal for the student taking the course for the first time or for students who prefer more interaction with an instructor.
Click here to learn more about GAcprclasses.com BLS Atlanta Class Options.
Newer online options for BLS classes use a variety of eLearning assets such as dramatizations, eSimulations, animations, self-directed learning, and interactive activities to teach students BLS knowledge and skills. The student completes the majority of work from home and then comes into the office to perform the skills checkoff with manikins. Online classes take 2 hours to complete from home and 45 minutes in office for checkoff. The online option is ideal for renewing students and anyone with a busy schedule where it is difficult to schedule the 4 hours for a classroom option.
Click here to learn more about Online BLS Atlanta Classes from GAcprclasses.com.
Disclaimer: There are ads and affiliate links within our posts. We earn a small commission if you do choose to use the links and they do not add any additional cost to you if you do use them. Products are recommended because they are useful and helpful, not because of the commission possibly earned. Only use the links if you believe they can help you or you are interested in learning more about an advertisement.

Visit our website if you are interested in learning more about our American Heart Association workplace CPR training classes. 3 Greater Atlanta offices, online and classroom options, and cards are issued at the time you complete training. ACLS, CPR, BLS, First Aid, and PALS classes are scheduled 7 days a week.
25 Jobs That Need General Public CPR
The post 25 Jobs That Need Bls Cpr Training appeared first on GAcprclasses.com.