Repair Garage Door Before the Winter
As the somber fall gradually gives way to the chilly winds, gusty winds, and frequent snowfall of the winter months, there is more reason to ensure that the various components of your Garage Door are well-maintained and functioning properly.
The extreme temperatures of the winter season can end up taking a toll over the structural integrity of your garage door, making it prone to frequent malfunctions and breakdowns.
The metal parts of your garage door such as the springs, screws, and openers contract owing to the low outside temperatures and end up causing unnecessary problems with opening and closing.
As its structural and mechanical integrity is compromised, your garage door can become a serious hazard for anyone operating it or even being present in its vicinity.
Here is a list of compelling reasons why you should consider servicing and repairing your garage door before the winter season.
---
Prevent Damage with These Tips

—> CLICK
---
Lubricate your garage door parts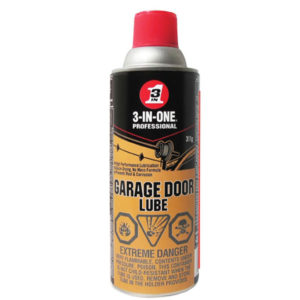 As the colder winter months arrive, the various moving parts of your garage door can start becoming jammed and harder to operate.
As such, an absence of proper lubrication can end up causing major misalignment in your garage door, leading to dangerous situations.
A silicone-based lubricant is a perfect choice for ensuring fuss-free operation of your garage door components.
Also, all metal parts of your garage door are more prone to accumulation of rust in case they are not oiled properly.
A comprehensive overhauling of your garage door before the winter sets in is the best way of preserving its constructional integrity as the temperatures plummet.
Install weatherstripping on your door

The smallest of crevices, gaps, tears or brittleness in any of your garage door components can end up aggravating in the harsh winter months.
A damaged weather stripping seal can not only heavily compromise on the insulating properties of your garage door but also hinder its smooth operation.
As such, you must make sure to replace or repair the weather stripping on your garage door to keep the snow, debris, dirt, rodents and so on from entering inside your home.
---
We offer garage door
weather stripping replacement

—>

CLICK
---
Damaged garage door springs repair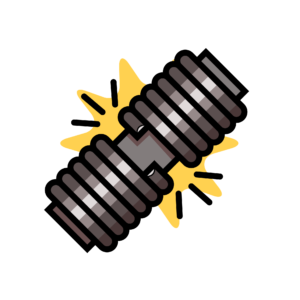 As the temperatures plummet, the metal springs on your garage door can shrink, weaken, and eventually snap.
The issue is more common in older and rusted springs that have not been lubricated adequately.
That being said, you must first ensure that the springs on your garage door are clean before the winter sets in.
If there seems to be any damage, it is advisable to replace your garage door springs with new ones to avoid any issues later.
---
Same Day Broken Garage Door Spring Repair

—> CLICK
---
Maintenance of older garage doors

A damaged or old garage door can typically be more susceptible to winter damage.
If unheeded, the slightest of damage can aggravate and eventually require costly repairs and maintenance in the middle of the cold, harsh winter season.
As such, it is highly recommended that you service and repair all the various components of your garage door beforehand.
In addition to this, replacing any damaged garage doors can also significantly boost their energy efficiency and insulation properties.
A garage door that is in good condition can effectively reduce the stress on your HVAC systems and help in keeping the indoors warm.
While the repairs mentioned above might seem a tad bit costly now, they are likely to turn out fairly cost-effective in the long run.
Checklist:
Spring system

Hinges

Rollers

Lifting cables

Lifting the door

Wall control panel

Remote

Lubrication
Just give us a call, If you prefer to get an answer by email, you can contact someone in our Garage Door department. CONTACT US FOR MORE INFO
The post Repair Garage Door before winter appeared first on Ottawa Garage Door Repair.