Mira Mesa House Value Check
Mira Mesa is located in the southern portion of North County Inland San Diego. Mira Mesa means "looking table" in
Spanish. Mira Mesa is South of Rancho Penasquitos and Carmel Valley, east of Sorrento Valley, north of Miramar, and west of Scripps Ranch.
Mira Mesa is split by Mira Mesa Blvd. which runs east to west and by Camino Ruiz which runs from north to south. Where the 2 main road intersect are 2 shopping centers; Vons Shopping Center and Target Shopping Center, Mira Mesa Medical Mall and Mira Mesa High School. There are also lots of shopping, dining, movies and more at the east end of Mira Mesa Blvd. just before you get to Interstate 15.
There are many older homes in Mira Mesa built in and around the 1970-1980 time frames. Lots of single story homes, smaller with 3 bedrooms and 2 bathrooms. There are also larger homes and 2 stories as well, just fewer of them. Condos are available in this area. Some of the homes sit on canyons and can be quite private and full of nature.
Are you interested in knowing the value of your Mira Mesa home? We have a great House Value Tool that will give you a quick home value of your Mira Mesa Real Estate. Many of my clients like it better than the Zillow Zestimate. They say it has more accurate data and is more thorough and complete. My Mira Mesa House Value Checker will show you all of the comparable properties that it uses when calculating your home's value. That way you can reference which properties the Mira Mesa House Value Calculator is using. Why not try it? It's FREE.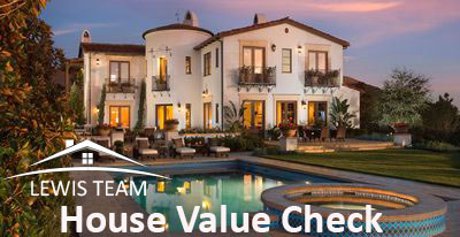 Even if you're not selling your home in San Diego County right now it's important to know where your home is on the home value chart. For most people their home is the most expensive and important asset they own. Every once in a while, usually quarterly, I will look at my 401k and other investments to see where they are at. Keeps me in the loop on where my investments are and allows me to make any changes I need to stay on track. Knowing your home's value is one of those quarterly, if not yearly checks that I believe is a good idea.
If you are considering selling your home in the next 6 to 12 months now is the time to get a free home value analysis. We would also suggest that you take advantage of our on-site "CMA" Comparative Market Analysis. This is where Mike and Dawn will do a full professional value check of your Mira Mesa Home. We will spend some time with you over the phone asking you important questions about your home like; condition, improvements, additions and other value related questions about your home. We will then compare your property to other homes in your Mira Mesa neighborhood that are similar to yours. We will make a list of active homes on the market, homes in escrow and sold homes in Mira Mesa to come up with the proper valuation of your home. This is something a computer generated report just can't do, and it's 100% accurate because it's a snapshot of the current real estate market in your neighborhood specific to your home. We offer this for free because having an accurate home value from a local real estate expert is priceless. We also want to make sure you know the real value of your Mira Mesa Real Estate.
During this visit we can also give you suggestions on improving your home for the sale, what to tidy up, what to paint if needed, staging advice and so much more. We would also be at your disposal for any real estate questions you have, and we would also enjoy meeting you.
Mira Mesa House Value Check
Mira Mesa Real Estate Blog
Mira Mesa Real Estate
Buying or selling a home in Mira Mesa, give The Lewis Team a call today! We would love to help!
We're your Mira Mesa Real Estate Experts
The Lewis Team
619-656-0655
San Diego Real Estate Buy a Home in San Diego Sell a Home in San Diego