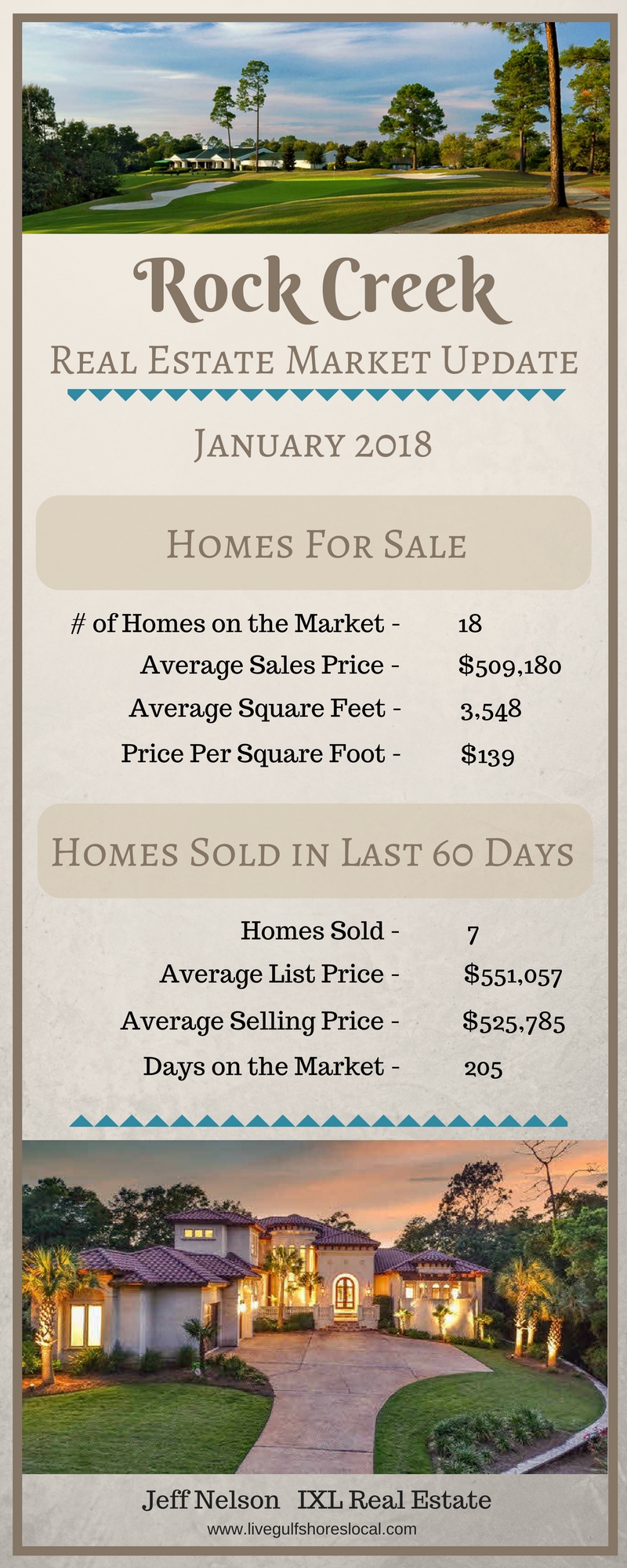 Here is this month's update for what's happening in the Rock Creek real estate market! You'll find real data for homes that are currently on the market and for those that have recently sold.
The market is strong in this neighborhood. You can tell that Rock Creek is one of the most desirable areas to live in Fairhope with 7 homes selling in the last couple of months.
For Sale
Rock Creek is stunningly beautiful and sits on one of the most attractive and challenging golf courses in the county. You'll find many different styles of homes ranging in size from around 2,000 square feet to over 6,000. In the current market, the lowest priced home is for sale at $275,000 and the highest is $1,185,000 at $139 per square foot.
If you're thinking about buying a home in Fairhope, take a look at the main page – Homes for Sale in Rock Creek. You'll find a lot more information about the neighborhood and see all of the homes that are on the market.
Please note: This site is not only one of the largest in the area for real estate but you will never be "forced to register" here. Of course I want your business if you are ever buying and selling a home in Baldwin County but I want you to be able to use this resource as much as you would like on your own time. Then, when you're ready to buy or sell, give me a call.
Sold
Of the homes that have sold in Rock Creek recently, the lowest was $299,000 and the highest was $995,000. The average price per square foot was $130.
Are you thinking about selling your home in Rock Creek? Please reach out to me before you make your decision. One of the keys to a successful sale is to have maximum exposure for your property and this site can do that for you. I'd love to share with you what I can do to help sell your home.
For any questions about the area, neighborhoods, and real estate, please don't hesitate to give me a call.
Jeff Nelson
IXL Real Estate – Eastern Shore
251-654-2523
[email protected]

The post Rock Creek Real Estate Market Report – January 2018 appeared first on Condos and Homes for Sale in Gulf Shores and Orange Beach, AL..