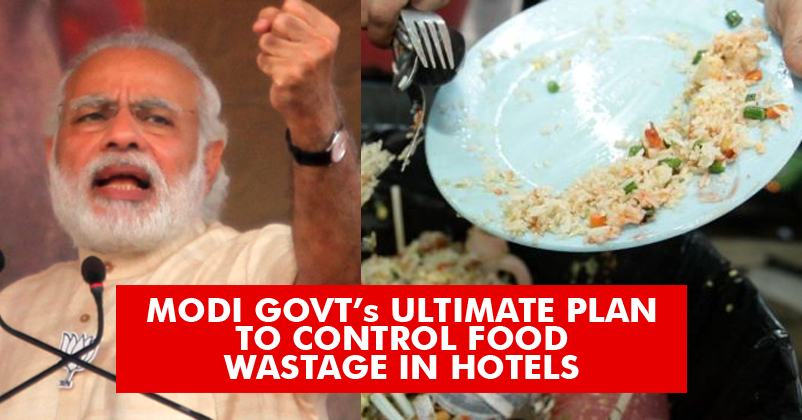 There are many Indians who are not even able to get Food twice a day; however, on the other hand, a number of Indians waste large quantity of food. Just to give you an idea of how serious the problem of food wastage in India is – 40% of the total food that India produces is wasted every year.
Source
Image For Representational Purpose Only
The Modi government is planning to take steps to tackle the problem of food wastage and it has come up with a method to handle this issue.
The central government is thinking of fixing the quantity of food that will be served to customers by star hotels and restaurants as Union minister of consumer affairs, food and public distribution, Ram Vilas Paswan, stated
"If a person can eat only two prawns, why should he or she be served six? If a person eats two idlis, why serve four! It's wastage of food and also money people pay for something that they don't eat."
Source
The ministry will ask hotels and restaurants about the quantity that should be fixed keeping in mind various parameters and for this purpose, it is planning to send a questionnaire to hotels and restaurants. The minister further added,
"They are the experts. They should tell us the maximum amount of a dish a person can eat. You go to a Chinese restaurant; they give you so much (of food). We are going to call them (stakeholders) for a meeting. The PM is concerned about food wastage and so we are going to issue instructions to these hotels (about the amount of food to be served)."
However, these instructions or regulations will be applicable on standard hotels only and not on the dhabas where thalis are served.
Any step taken in the direction of reducing food wastage is welcomed and undoubtedly, this is a good move by the government. What do you have to say in this connection? Share your views in the comments section below.