One of the great things that I learned while training as a young 2nd Lieutenant at Fort Benning, GA was the use of Rehearsals. We did rehearsals for everything. Parachute landing falls for airborne training, gunnery drills for mortar training, and tens of different standard operating procedures (SOPs) for patrolling while at Ranger School.
Everything that was essential to a successful mission or that could prevent a successful mission was rehearsed. The Combat purpose of rehearsals was well understood by all. In Iraq and Afghanistan, my generation learned the lessons taught by combat veterans before us that combat is a chaotic, unknowable, and rapidly changing environment. Rehearsals are a way to retain command, ensure confidence, prevent mistakes and accidents, and ensure the mission is a success.
When I left Fort Benning and started my career in the Army, the use of rehearsals for the mundane to the mission critical was a training value that not only stayed with me, but also dominated how I planned, prepared, executed, and improved every operation in which I participated. When I was in Bosnia, minefields were a constant threat. We rehearsed how to treat injured comrades, but also how to shout and respond to commands in Russian – the foreign military force to which we were assigned.
Combat rehearsals have to be realistic to all conditions and executed under the worst possible conditions so they will always work. In Iraq, we rehearsed not only the required IED drills, but we also rehearsed all of the mission planning steps and best practices to plan an effective raid; so we included all supporting intelligence, medical, and other supporting units to create and execute a great plan.
Finally, we rehearsed how to do systematic After Action Reviews (AARs) so as we learned and understood mistakes in combat, we could rapidly and effectively disseminate our lessons learned to the rest of the unit. Just as I learned in training at Fort Benning, the use of rehearsals saves lives and helps guarantee mission success.
Special Operations Forces (SOF) pre-execute all of their missions using intense rehearsals. Indeed, the use of rehearsals was a key component for the SOF units that executed the Bin Laden raid. The raiding SOF units created their success through constant, realistic, and difficult rehearsals. The SOF raiding force created a full mock compound to rehearse, re-rehearse, and re-re-rehearse all the possible variations to ensure that the raid to get Bin Laden was successful.
Business, like combat, is another chaotic, unknowable, and rapidly changing environment. While the effects of poor business are not even an iota of the severity of combat, poor business still results in lost customers, the departure of good employees, wasted shareholder investment, and the eventual destruction of the company. Just as in the military, businesses can enjoy simple and extraordinary benefit from the use of rehearsals.
Guidelines for Using Military Style Rehearsals for Business Success
New employee training. The use of rehearsals in the training of new employees is one of the quickest and most efficient ways to ensure new employees have mastered all of the required skills for their position. For a new manager, the rehearsal of how to do the morning store opening with the use of a checklist is a great method to ensure understanding and create confidence. For a new truck driver, the rehearsal of how to safely inspect her truck in the morning as well as secure various cargo loads will ensure confidence, but also safety.
Rehearse how you react to customers. The rehearsal of how to react to a customer complaint, how to instruct a customer on the use of a product, and coaching a new salesperson through their first pitch are all simple ways to use rehearsals to improve your company's performance and perception in front of a customer. Having a well-understood, practiced, and confident image in front of customers is an extraordinary asset for the company's future.
Use your team to identify rehearsals and create a plan. Employees who have a long history with the company and front line supervisors know what's most critical to the company's success. You can have a team brainstorm and then rank order the top five most important tasks for a new employee and a new manager. The identification of the top tasks for employees also allows your work team to create SOPs that further reinforce the optimal ways to accomplish work. The use of a team to brainstorm, decide, and then act creates great cohesion, morale, and buy-in.
Rehearse the dangerous and unexpected. All workplaces have danger that needs to be mitigated. Manufacturing and food production can have unexpected workplace accidents as well as fire or chemical accidents that can kill, injury, and destroy valuable property. Rehearsal of what to do in an accident, how to evacuate, and how to ensure everyone's safety helps mitigate risk, but also allows the worksite to reinforce and retrain how to operate safely and efficiently.
Teach others how to rehearse. Either as a manager or an employee, military veterans can teach their business counterparts how to plan, practice, lead, and improve the use of rehearsals. Teaching others in your business the value of rehearsals as well as how to conduct a rehearsal will make you an asset at several levels in the company.
The use of the military's concept of rehearsals is one more way that translating military skills to business use can have an extraordinary and profound impact on your company's success.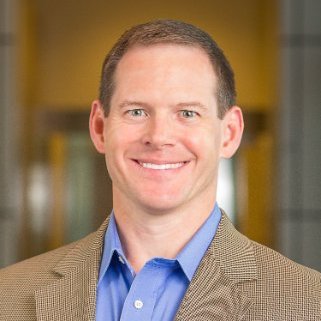 Chad Storlie is the author of two books: Combat Leader to Corporate Leader and Battlefield to Business Success. Chad's brand message is that organizations & individuals need to translate and apply military skills to business because they immediately produce results and are cost effective. Chad is a retired US Army Special Forces Lieutenant Colonel with 20+ years of Active and Reserve service in infantry, Special Forces, and joint headquarters units. He is also an adjunct Lecturer of Marketing at Creighton University in Omaha, NE.
The post 'Combat' Rehearsals Create Empowered and Engaged Employees appeared first on HR Daily Advisor.