It's been almost 4 years since the American version of The Office has been on television, and the show's impact is still being felt in offices around the country.
A new Program developed by PricewaterhouseCoopers (PwC) is being used to attract college students and get them excited about the corporate world of consulting. PwC's program, titled "Elevate," is a selective program for "high-achieving college students interested in learning about a fast-paced career in the professional services industry." PwC's program should not be confused with an internship, however, but you could view it as a "preinternship."
According to PwC's website, "The programs are designed to help you experience PwC's culture and values through a variety of community service, team-building and networking activities. Be prepared to stretch your imagination and challenge yourself to elevate your capacity and proficiency as a leader." Also, be prepared to be mortified because the event staff does the "shabooya roll call," and unlike The Office version, this one isn't nearly as funny as the television show would have you believe.
If you are unfamiliar with the shabooya roll call, it's basically a chant/sing-along in which people go around the room and introduce themselves and a few things they like in a singsong fashion. It's a great icebreaker activity; however, it's better suited for summer camp, not the corporate world. Mashable.com released footage of PwC's version of the shabooya roll call, and you can just see the loathing and utter embarrassment on everyone's faces as it's happening.
While there are better ways to break the ice, the shabooya roll call is not one of them. What is the most embarrassing icebreaker you've had to endure in the corporate world? Or in general? Share it in our comments section, below, or e-mail us, and it could be featured in the next HRSBT!
If you'd like credit for your story, include your Facebook or Twitter handle, and we'll mention you in the article and on social media.
Note: We reserve the right to edit submissions for clarity, anonymity, and so forth.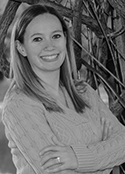 Melissa Blazejak is a Senior Web Content Editor at BLR. She has written articles for HR.BLR.com and the HR Daily Advisor websites and is responsible for the day-to-day management of HR.BLR.com and HRLaws.com. She has been at BLR since 2014. She graduated with a BA of Science, specializing in Communication, from Eastern Connecticut State University in 2008. Most recently, she graduated in 2014 with a MS of Educational Technology.
The post Cringe-Worthy Introductions that Make Michael Scott Proud appeared first on HR Daily Advisor.