The American Dental Association has agreed to pay almost $2 million to resolve claims that it fired its Human Resources (HR) director and legal counsel in Retaliation for speaking up about discrimination in the workplace.
Following an investigation, the U.S. Equal Employment Opportunity Commission (EEOC) concluded that the organization had fired the pair in retaliation for complaining to the board of directors about potential violations of Title VII of the Civil Rights Act of 1964, the Age Discrimination in Employment Act, and the Americans with Disabilities Act.
HR professionals and legal staff play a critical role in ensuring that corporations comply with the nation's equal employment opportunity laws, the commission said in a press release announcing the settlement. "The position of [the] EEOC is that Human Resources professionals and in-house lawyers who advise their employers to abide by anti-discrimination laws are engaged in protected activities, and any retaliation against them for doing so is illegal," said Julianne Bowman, an EEOC district director.
In addition to the monetary settlement, the association agreed to take proactive measures to prevent discrimination and retaliation in the future. It will conduct training, post notices of the agreement, and allow the EEOC to inspect its records for 2 years.
The employer denied any wrongdoing, according to the EEOC, but said that it "regrets that its actions led [the employees] to believe that they were retaliated against, and apologizes for any conduct that they may have construed as retaliation."
Employer Takeaway
Whistleblower and retaliation charges have been on the rise and the EEOC has signaled that it plans to take a more aggressive stance on those issues, wrote Kara M. Maciel and Dan Deacon, attorneys with Conn Maciel Carey, in Preventing Whistleblowers in the Workplace: EEOC Expands the Rights of Whistleblowers. In a new guidance on retaliation issued last year, the EEOC lowered its burden of proof for employees in such claims, they said.
Maciel and Deacon also offered employers several steps to avoid whistleblower and retaliation complaints from their employees:
Implement antiretaliation policies and properly train managers, supervisors, and benefits administrators on those policies. Document and maintain the training on such policies.
Ensure that a responsive complaint system is in place where employees can bring issues of suspected retaliation to an employer's attention before going directly to an administrative agency or a court. An employer should conduct its own investigation of the claim, including whether the charge was brought in timely fashion, interview employees, document the investigation and findings, and inform the employee of the results.
Document the employer's decision-making process to clearly establish that any adverse action is unrelated to an employee's protected activity.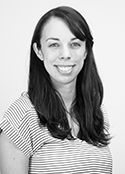 Kate McGovern Tornone is an editor at BLR. She has almost 10 years' experience covering a variety of employment law topics and currently writes for HR Daily Advisor and HR.BLR.com. Before coming to BLR, she served as editor of Thompson Information Services' ADA and FLSA publications, co-authored the Guide to the ADA Amendments Act, and published several special reports. She graduated from The Catholic University of America in Washington, D.C., with a B.A. in media studies.
The post Employer Pays $2M for Retaliating Against HR Director appeared first on HR Daily Advisor.