A Bill recently cleared the House that is designed to help employers form association health plans (AHPs), including plans that cross state lines. The Small Business Health Fairness Act (H.R. 1101), sponsored by Reps. Sam Johnson (R-TX) and Tim Walberg (R-MI), passed on March 22 by a vote of 236 to 175.
"When it comes to accessing high-quality health care coverage, small businesses should not be treated any differently than large corporations and unions," Walberg said in a statement. "This bill will level the playing field for small businesses, and it's one step toward achieving a competitive health care marketplace that stretches across state lines."
Bill Details
H.R. 1101 would apply to bona fide trade, industry, or professional associations, or chambers of commerce, that are permanent member-supported entities and do not condition membership or coverage on health status.
Both fully insured and self-funded plans would be eligible for federal certification. Self-funded plans would be limited to those already in existence, or whose participating employers represent: (1) specific trades, businesses, or industries listed in the bill; or (2) a broad cross-section of these. Self-funded AHPs must have at least 1,000 participants and beneficiaries.
The bill includes detailed governance and solvency requirements for AHP sponsorship. To participate in the AHP, an employer must be the sponsor, an association member or, in some circumstances, an affiliated member. AHPs may not discriminate based on health status.
Once certified by the U.S. Department of Labor, AHPs would be exempt from most state insurance laws regarding plan design. The bill would expand the Employee Retirement Income Security Act (ERISA) preemption to cover state laws that preclude insurers from covering a certified AHP. If a policy form for AHP insurance is approved by one state, then all states must allow it. States would retain the authority to regulate solvency and require prompt payment of claims.
Viewpoints
H.R. 1101 could give small employers some of the advantages that larger companies can currently obtain by self-funding under ERISA, according to the National Retail Federation (NRF).
Private coverage is more affordable than the public pools that the Affordable Care Act devised for small groups, but "smaller employers have fewer employees with which to balance their employees' risk profiles," the NRF stated in a March 21 letter to House leadership.
AHPs, however, "offer small employers the opportunity to band together with other small employers in their local state through bona fide trade or professional associations," as well as with other employer groups outside the state "utilizing the federal ERISA law to maintain common benefits across state lines."
Some consumer groups, along with insurance regulators and actuaries, are opposing the bill. If AHPs were allowed "to provide minimal and non-uniform benefits exempt from state benefit mandates," they likely would "split the healthy from the sick and drive up costs for those who do not enroll in them," Consumers Union argued in a March 21 letter. And the removal of state oversight "could lead to increased fraud, inadequate coverage and consumer-unfriendly benefit designs."
In the Senate, H.R. 1101 was referred to the Committee on Health, Education, Labor, and Pensions. Unlike the American Health Care Act, the bill is not designed as a "reconciliation" measure immune from filibuster, so its Senate prospects are unclear.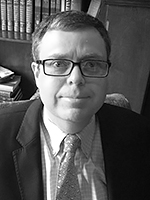 David A. Slaughter, JD, is a Senior Legal Editor for BLR's Thompson HR products, focusing on benefits compliance. Before coming to BLR, he served as editor of Thompson Information Services' (TIS) HIPAA guides, along with other writing and editing duties related to TIS' HR/benefits offerings. Mr. Slaughter received his law degree from the University of Virginia and his B.A. from Dartmouth College. He is an associate member of the Virginia State Bar.

Questions? Comments? Contact David at [email protected] for more information on this topic
The post Association Health Plan Bill Passes House appeared first on HR Daily Advisor.