Human resources (HR) professionals must develop a cohesive voice to advocate for policies that work in the 21st-century workplace, the Society for Human Resource Management's (SHRM) CEO told attendees during a March 13 presentation.
Hank Jackson issued the call at the beginning of SHRM's Employment Law and Legislative Conference in Washington, D.C. "We have what I would call a new era of government," he said. "Our leaders were elected on a platform of disruption and that's exactly what we're getting today."
Many of the policy changes implemented since President Trump's inauguration affect the workplace and HR's leadership is needed, Jackson said. "HR needs a clear, united voice," he said, touching on a few specific issues.
Immigration. "No one knows better than HR that globalization is here to stay," Jackson said. The world economies rely on, among other things, business' ability to find talent. HR must advocate for immigration systems that allow employers to recruit, hire, train and transfer talent, Jackson told attendees; employers need policies that support a mobile workforce. "HR must be the voice for that."
Health care. Because most Americans get their health insurance through their employers, "we must protect and improve our employer-based health care system," Jackson said. The biggest threat to that system is finding coverage for the millions of uninsured Americans, he said, adding that the country needs to find a way to create a system that benefits everyone.
Paid leave. Many employers offer paid leave but during the past year, large companies have been racing to expand paid leave options to attract and retain the best talent, Jackson said. At the same time, policymakers at every level continue to focus on mandated approaches to paid leave; what's worse, a patchwork of state and local laws now exists, he said.
It's hard for employers to juggle these disparate—and sometimes conflicting—policies. "We are advocating for a single, national approach," Jackson said, but one that enables employers to adopt policies that work for them. "HR needs to advocate for that."
Employers need policies that work for the 21st-century workplace, Jackson said. These should be based on three principles:
Innovation. Employers need to be able to choose how, when and where work is done. People in organizations should be able to agree to be creative and flexible, he said.
Competitiveness. Employers must be able to ensure their workplace is competitive, and to offer the right mix of benefits for that workplace, Jackson said.
Fairness. Employers' policies must be equitable. Employees will never be fully engaged and productive if they don't believe they are treated fairly, honestly and ethically, he said.
Jackson called on attendees to take action on these and other policies ahead of the organization's lobbying day on Capitol Hill. "They're our issues," he said. "We're the ones that implement them" so it's important for HR professionals to ensure that their voices are heard in statehouses across the country. "There's never been more at stake in our professions," he said.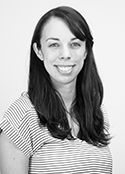 Kate McGovern Tornone is an editor at BLR. She has almost 10 years' experience covering a variety of employment law topics and currently writes for HR Daily Advisor and HR.BLR.com. Before coming to BLR, she served as editor of Thompson Information Services' ADA and FLSA publications, co-authored the Guide to the ADA Amendments Act, and published several special reports. She graduated from The Catholic University of America in Washington, D.C., with a B.A. in media studies.
The post HR Professionals Must Advocate for 21st Century Policies, SHRM Says appeared first on HR Daily Advisor.