Are you a single, hard-working individual who is looking for Mr. or Ms. Right who has the same work ethic or Career aspirations as you do? We'll you're in luck! There's a new dating app that will help you find a partner based on his or her current career.

WTOP.com is reporting that a new dating app has been launched that "unapologetically weeds out those it determines aren't on a career path to success." The app, Belinked, uses the LinkedIn® application program interface to match people who have actual careers. According to the app's website, "You can define your ideal match preferences, based on occupation and schools, as well as age and location. This helps ensure a more focused search, so you can be more selective and find the person for you."
Seems like your typical dating app; however, if you don't have a LinkedIn profile … or a job for that matter, this app isn't for you. BeLinked app Founder Max Fischer told WTOP, "At the end of the day, it's fair to say that most people don't want to date someone who might end up not being financially supportive." Fischer adds, "… singles who are out of work or not making the most of their potential shouldn't spend time on dating sites anyway."
What's now being called the "Tinder for Professionals," BeLinked is much like the dating app, Tinder. It uses the Tinder method of anonymously swiping left or right to like or pass on a potential match. WTOP also reports that while BeLinked uses LinkedIn data, it "is not affiliated with the professional networking site, although a user's initial profile is populated from their LinkedIn account."
The app is free to download and is available in both iOS and Android platforms. Fischer doesn't say how many users the app has but does comment that the Washington, D.C., area has a very active LinkedIn community. Technology—what will they think of next?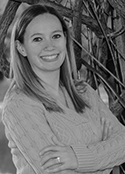 Melissa Blazejak is a Senior Web Content Editor at BLR. She has written articles for HR.BLR.com and the HR Daily Advisor websites and is responsible for the day-to-day management of HR.BLR.com and HRLaws.com. She has been at BLR since 2014. She graduated with a BA of Science, specializing in Communication, from Eastern Connecticut State University in 2008. Most recently, she graduated in 2014 with a MS of Educational Technology.
The post Unemployed? Dead-End Job? This App Is Not for You appeared first on HR Daily Advisor.