New Jobs Click Here to View the Job which was originally published on the Frontline Source Group Jobs site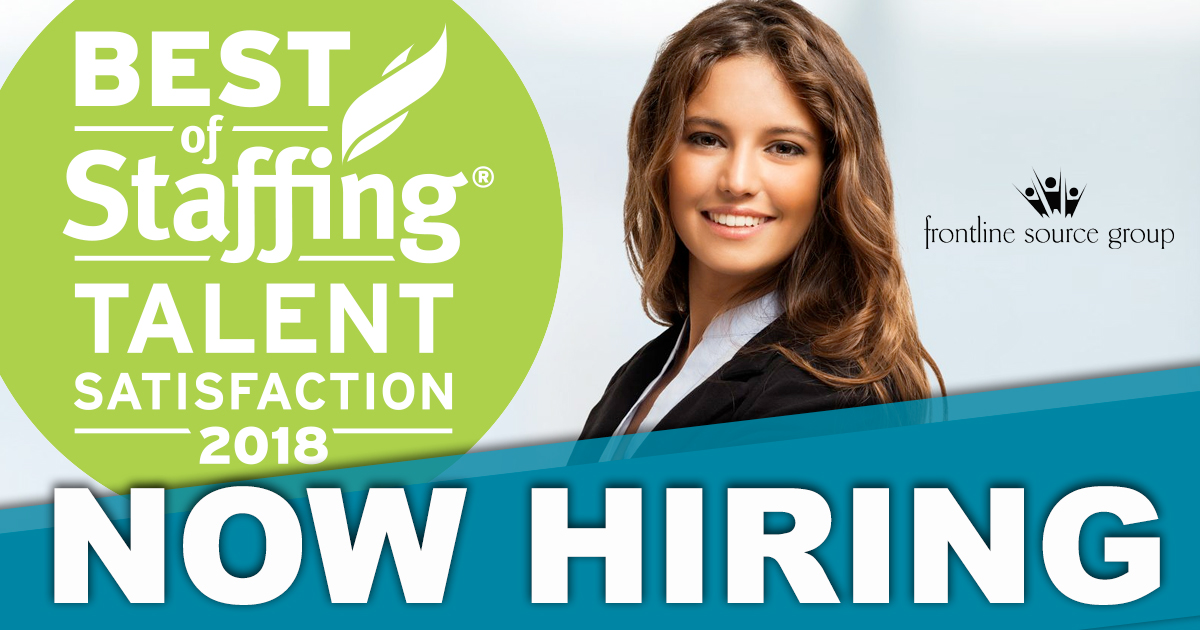 Executive Assistant / Property Administrator
Great location, great pay, and even better people! Our client is looking for an Executive Assistant / Property Administrator on a direct hire basis in Dallas, TX.
Company Profile:
Headquartered in Dallas, TX
Organized and professional environment
Small office but large property building
Executive Assistant / Property Administrator Role:
The Executive Assistant / Property Administrator position in the Property Management Division is to assist with the day to day functions of the property management department and the functions of the Property Management teams. The Executive Assistant/Property Administrator may be required to act as the liaison between the tenants and the Property Manager for certain property related issues at downtown Dallas high-rise office building.
Act as personal assistant to clients and owner when at building by arranging shopping needs, appointments, dinner reservation, travel plans, stock owners favorite foods and beverages, research entertainment events and make arrangements, check them in/out of their hotel, arrange for transportation, arrange for Skype meetings, ensure Wi-Fi connectivity in management office and set up computer as needed to ensure all Client/Owner requested software is on Computer
Maintains a professional, highly polished image; excellent customer service skills, operates switchboard as well as visitors, including parking validations
Drafting memos, correspondence, reports, and all other documents as well as performing a variety of clerical duties, any projects, or work as required
Report all absences to immediate supervisor and co-workers to allow for proper coverage of desk
Log and maintain security incidents to insurance carrier and monitor all insurance claims through resolution
Assist with all Tenant Relation Events/Efforts as well as monthly Tenant Newsletter
Responsible for obtaining accurate and current Certificates of Insurance (COI) and Ratings in the internal Work Order system
Maintain all certificates of insurance and file within computerized database; shared drive. As well as, the lease file
Responsible for all Tenant Move-In' s and Move Outs of the building. Prepare after-hours security access report
Coordinate all management staff related activities for leasing tours – alert staff, order refreshments (if requested), ensure floor is open and showable condition
Communicate tenant issues with appropriate staff and management
Maintains interoffice lists – phone, email, calendar, approved vendors, etc.
Arrange staff birthday events and monthly luncheon; annual staff party
Create and manage work orders for weekly vacant inspections and as directed
Ensure office is neat, tidy and orderly as well as all appliances are clean
Other duties include office support and on call emergency response
Executive Assistant / Property Administrator Background Profile:
Bachelor' s Degree preferred
2+ years' experience working in Commercial Real Estate or Luxury Residential Leasing a plus but not required
HIGHLY Proficient in computer skills a must as well as very familiar with social media applications – Instagram, Twitter, Facebook
Handle Project work – start to finish with minimal supervision
Experience working with MRI or other accounting related software desirable
Must be proficient in the Microsoft Office Suite with an emphasis on Word, Excel, PowerPoint and Outlook
Ability to multitask and prioritize so that deadlines are met in a timely and accurate manner
Must possess strong attention to detail; possessing the ability to learn new procedures quickly and be able to juggle multiple job functions
Excellent communication and customer service skills are a necessity
Features and Benefits:
Medical, Dental, Vision offered and portion paid my employer
Annual bonus based on performance
Short/long term disability paid by employer
Accrued PTO up to 2 weeks the first year
Holiday pay 8-12 recognized
401K
Disclaimer: Sensitive and personal data will not be requested by Frontline Source Group or its affiliates until a job offer is made and accepted. If you ever doubt the validity of our job postings, we encourage you to call one of our branch locations to verify the status on any job.