New Jobs Click Here to View the Job which was originally published on the Frontline Source Group Jobs site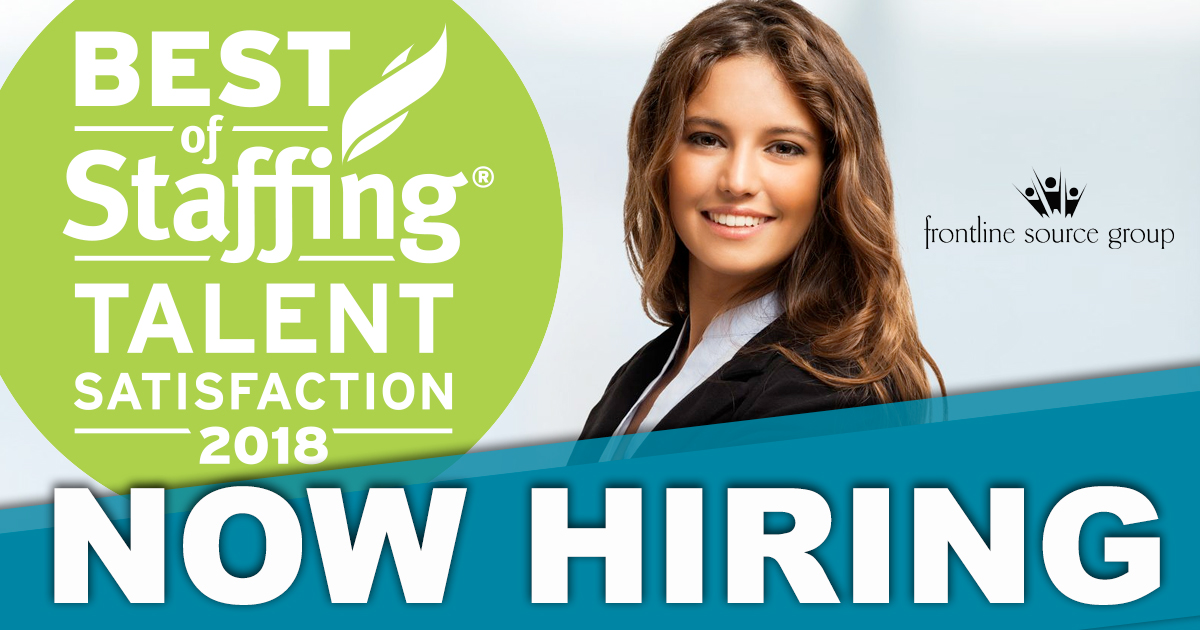 Our busy and stable Euless, TX client is on the hunt for a contract to possible hire Office Manager / Administrative Assistant. This is a great opportunity to work with this outstanding firm.
Company Profile:
In business for over 50 years
Dedicated to providing outstanding customer service
Family owned business
Recognized for many achievements
Debt free company
Office Manager / Administrative Assistant Role:
The Office Manager / Administrative Assistant maintains office operations by receiving and distributing communications, maintaining supplies and equipment, assisting with building maintenance, and providing right hand assistance to the Director of Administrative Services.
Responsibilities include:
Assist with coordination and scheduling of building maintenance, working with vendors as necessary
Enter Office Supply orders and arrange pick up of supplies
Set up new employees – telephone, computer and desk, building access card
Create spreadsheets and PowerPoint presentations
Update information in the invoice/billing system
Scan documents for electronic filing
Assist with invitations and program planning for company events
Arrange food for manager' s meetings and assist with employee/customer functions
Record holiday greeting and set telephone system for holiday calls
Process incoming and outgoing mail
Maintain the breakroom supplies
Run occasional errands to the post office, etc.
Ad hoc projects as directed
Office Manager / Administrative Assistant Background Profile:
High School Diploma or equivalent
The Office Manager / Administrative Assistant will be polished and professional with excellent written and verbal communication skills, with an outgoing and friendly personality.
2+ years' recent experience in an Administrative Assistant position in an office environment
Proficient in MS Office – Word, Excel, PowerPoint and Outlook (Publisher a plus)
Excellent attention to detail skills and high level of accuracy
Able to learn and navigate proprietary software as needed
Able to create spreadsheets and PowerPoint presentations
Dependable, with strong organizational and listening skills
Able to multi-task and manage multiple priorities and different tasks each day
Team player with willingness and desire to do what is needed for the team to be successful
Features and Benefits while On Contract:
We go beyond the basic staffing agency offerings! You can see the extensive list of benefits on our website under the Candidate " Benefits" tab.
Features and Benefits of Client:
Opportunity to work in a family type environment with many tenured employees
Medical Insurance – 4 Plans to choose from
Dental insurance available
Standard Holiday Pay and PTO days
401K with company match after 1 year
Disclaimer: sensitive and personal data will not be requested by Frontline Source Group or its affiliates until a job offer is made and accepted. If you ever doubt the validity of our job postings, we encourage you to call one of our branch locations to verify the status on any job.