New Jobs Click Here to View the Job which was originally published on the Frontline Source Group Jobs site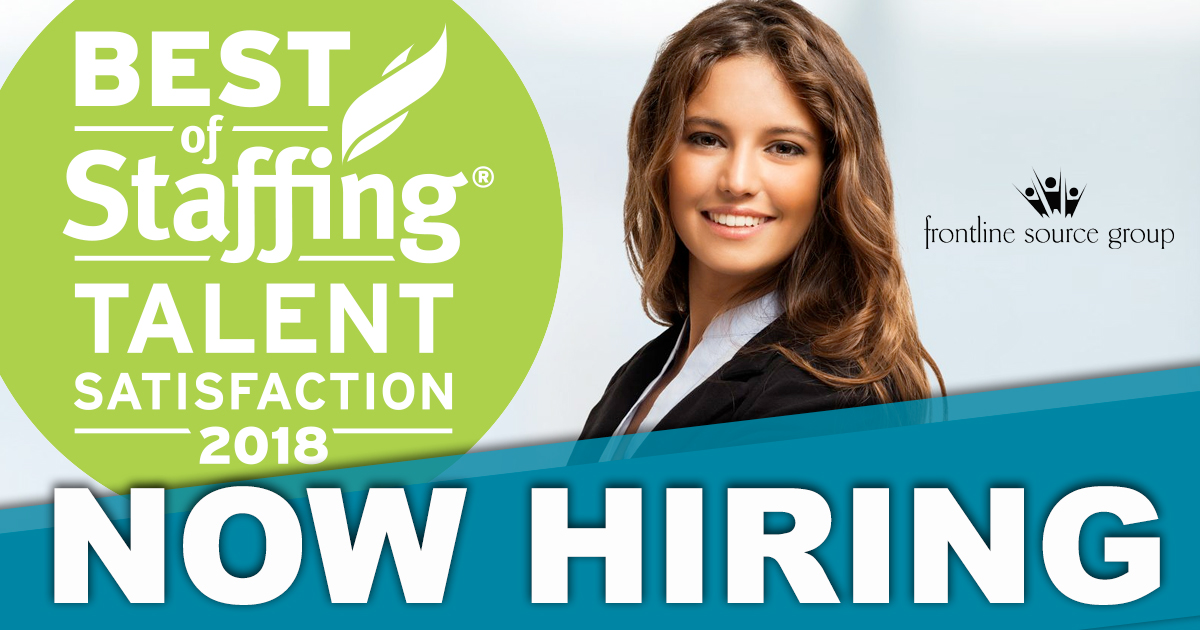 Dispatcher / Customer Service Representative
Growing Hvac client located in Carrollton, TX is looking to add a Dispatcher / Customer Service Representative on a contract to possible hire basis.
Company Profile:
Family owned and operated HVAC company
Growing team environment
Dispatcher / Customer Service Representative Role:
Dispatchers and Customer Service Representatives are responsible for providing effective customer service to all customers by using excellent communication skills.
Answer incoming phone calls and greet customers warmly and ascertain problem or reason for the call Assist customers with scheduling a service call or with placing an order as well as resolve customer complaints as needed
Assist clients with questions related to warranties on their HVAC systems
Work with manager/supervisor to ensure proper and timely customer service is being delivered
Schedule technicians to appropriate locations according to daily schedule or need as it arises
Relay messages to technicians relating to job or newly assigned job
Ensure customer information is accurate at all times, update records as needed as well as verify information to maintain accuracy on an ongoing basis
Dispatcher / Customer Service Representatives Background Profile:
Must have a minimum of a high school diploma, GED, or equivalent. Previous CSR or Dispatch/Customer Service experience preferred in and HVAC company.
Ability to read, analyze, and interpret instructional and technical material. Ability to write applicable reports and correspondence clearly.
Ability to effectively present information and respond to questions from customers and supervisors.
Ability to add, subtract, multiply, and divide in all units of measure, using whole numbers, common fractions, and decimals.
Ability to solve practical problems and deal with a variety of concrete variables in situations where only limited standardization exists. Ability to interpret a variety of instructions furnished in written, oral, diagram or schedule formats.
Familiarity with basic computer skills in word processing and spreadsheet programs.
Ability to work independently in a timely manner, making sure job is done correctly the first time.
Features and Benefits while On Contract:
We go beyond the basic staffing agency offerings! You can see the extensive list of benefits on our website under the Candidate " Benefits" tab.
Features and Benefits of Client:
Major Medical PPO- BCBS
Dental & Vision- Always Care Plan
Life Insurance- Company paid with an employee buy up option
STD, LTD
401K Match up to 4% with no vesting period
Company Sponsored Profit Sharing
Holiday Pay
Vacation- accrual basis
Disclaimer: Sensitive and personal data will not be requested by Frontline Source Group or its affiliates until a job offer is made and accepted. If you ever doubt the validity of our job postings, we encourage you to call one of our branch locations to verify the status on any job.