A Conveyor system is a method for moving packages, products, supplies, parts, and equipment for production, shipping, or relocation. The different types of Conveying Systems include pneumatic, screw, belt, and roller. The construction of individual systems depends on the materials to be moved, which includes their weight, dimensions, and ability to be transported.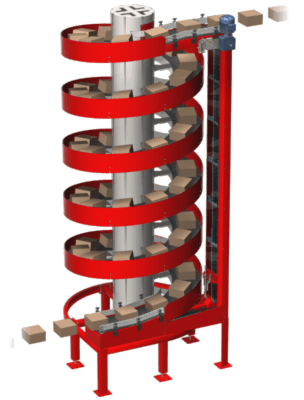 Unit Load Spiral Conveyor (from ryson.com)
Though conveying systems are essential to Material Handling and production, they are also used for production applications, such as sintering, part and assembly finishing, and part washing. In the majority of cases, they are automated though unautomated designs using chutes and rollers are common in retail, material handling, and shipping applications.
The post What is a Conveyor System? appeared first on LVP Conveyors.