Working population, people traveling around the world will never become less until human survival comes to a full stop. Especially, not all cannot afford a car on their own, or not many would prefer to ride their own vehicles in this busy traffic prone environment. Then came the private taxi's to existence. Uber is one of the world famous private taxi which has millions of drivers around the world riding under their name in the different cities across the country. In few words all you need to do is log in to the site, create a user id, undergo vehicle inspection and background check successfully, and you are set to become a Uber driver. This post is all about the entire details about how to work for Uber, its car requirements and other important details in brief.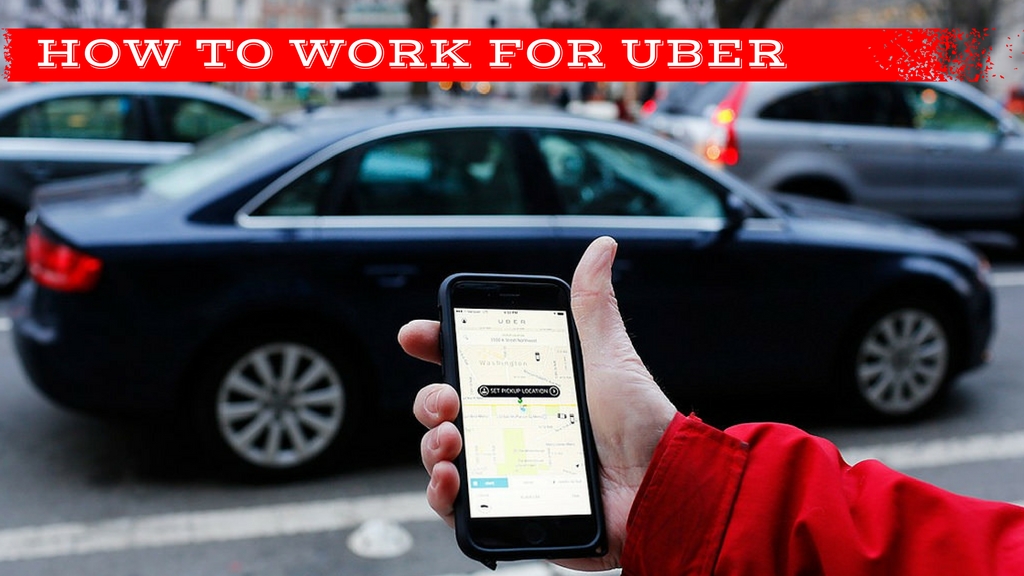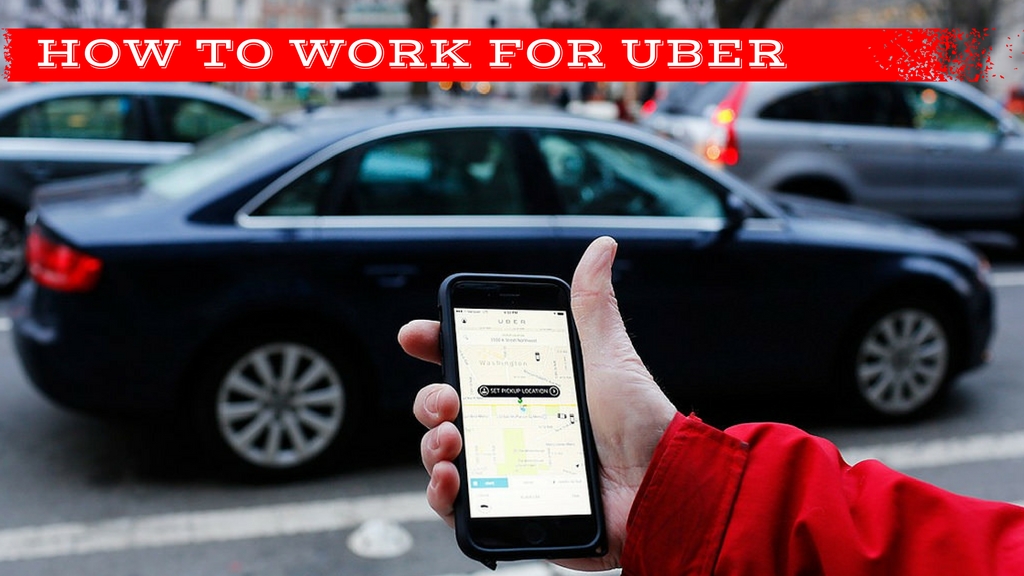 Uber Driver Car Requirements:
One of the most common questions in working with Uber is whether their car would qualify to drive for Uber.
The general guide lines given below are some of the most common Uber driver car requirements, and also it gives you some kind of information about the different car types that qualifies the Uber driver car requirements. Even though after clearing the qualification list of car requirements, Uber has all the rights to decide whether your car could pursue in working for Uber. There are different Uber car categories like Uber X, Uber Go, Uber BLACK etc. Each has their own requirements.
Here are the few simple guidelines which your car has to meet to drive for Uber irrespective of the Uber car categories.
1. In state plates is a must, to qualify the first step in driver car requirements.
2. The car should be registered on or before the year 2001.
3. No marked, taxi or salvaged vehicles allowed.
4. There is no rules that the car has to be registered on the driver name only.
5. It should pass the Uber vehicle inspection to check for any kind of damages in the vehicle.
6. Driver's full name has to be on the vehicle's insurance paper.
7. The car must be 10 year old model or a newer one ( from 2006 ).
8. It should be four door car, truck or a mini van with proper manual transmission.
One of the most popular luxury car divisions of Uber is called Uber BLACK, which has totally different criteria all together from the other car requirements.
Uber BLACK:
Uber BLACK is the first car series which was first released in the market. It is the luxury taxi service which has the most lavish cars for taxi service at high pricing higher than the normal ones. It has totally all together different car requirements. Here is small basic guidelines for Uber BLACK service.
1. It should be commercially registered vehicle.
2. It should also have commercial insurance.
3. It should pass all the vehicle inspections as per norms.
4. It should have airport permit in the driving city.
5. A good condition with good luxury features.
6. Photos of the luxury car thoroughly including interiors.
Uber BLACK drivers are expected to be more sophisticated and well dressed. There are two big differences between common Uber cars and Uber BLACK. The major one is the commercial license and registration which is very expensively comparatively to others. Even the insurance process is too costly. Hence, not all prefer Uber BLACK, but once done it earns 3 times more than the normal Uber services in the market.
Uber Driver Salary:
There has been lot of surveys and net results released often about the minimum wage a Uber driver earns out of an hour. According to the Bureau of Labor Statistics, Uber taxi drivers minimum earn around 15 dollars per hour. However though it varies from one country to another it has never been lesser than 11 dollars according to the statistics. On the higher scale, New York city Uber drivers closely earn around 25 dollars per hour. Even though there are peak hour and off busy areas differences, Uber drivers have variations on their pay but not below the standards of 7 dollar per hour basis.
A famous magazine wrote, that after all expenses cut like fuel expenses, self employment taxes, vehicle financing etc a Uber driver will earn only 54 dollars approximately after 12 hours of driving. And even though they are claimed to earning more, the reality is they earn well but not the way media portrays it.
Why are you a fit for Uber?
Uber driver requirements are not very strict in rules and regulations but they do have various rules under age and personal profile. Here are the few things to be ticked to consider yourself for the role of Uber driver.
Uber Driver Age Requirements:
1. There is no age bar but the Uber driver should be 21 years old and not lesser than that.
2. Atleast 3 years of driving experience is needed, if you have quoted relocation to a newer city.
3. Entire driving history would be verified, and also sometimes out of state driver license might be verified.
4. IN state car insurance should be in the driver's name is mandatory.
5. Also IN state driving license should be in the drivers name.
6. Back ground check is done with a Social security number and that is a must.
Background Check(BC) Rules:
1. There should be no drug related offense or legal issues.
2. There should be no cases filed for driving without a license or insurance.
3. There should be clean records.
4. There should be no fatal accident records on the driver.
5. There should be no reckless driving cases on the driver.
6. In most of countries background check is done by a company called Hirease, which will happen within few days.
7. There should be no criminal cases in any kind of matters on the driver.
12 Best Tips to Become a Uber Driver:
Here are the few basic tips to become a Uber driver.
1. Never the worth of a proper training to become a driver:
Yes you might be a pro in driving, but when it comes to profession do not underestimate the power of proper training courses. Try to finish a complete driving course before you apply to become a Uber driver. This might help you in all ways possible as there is always lot many tips and tricks thought by the trainers than of personal driving skill. So, do not hesitate to join a driving course before you head to join as a Uber driver.
2. Practice to think from customer's perspective than from a driver's view:
This is very essential tip as most of the drivers tend to lose cool because they do not a see a problem from the customer's perspective. Take comments on your driving easily so that it does not spoil your mood or reputation from customers. And also very importantly travel a lot with people to know how to fit yourself as a driver. Take as many rides as possible to know the city better, people better also the area better. Be a customer before as a driver.
3. Insurance is more important than you think:
Insurance is very important to be Uber driver, as it plays a major role in your journey as a driver. If you have not renewed or have a proper document do not waste time, do it as your first job as it is very important for your career as a driver. Sometimes, traveling without an insurance will not make you get legal issues, but it will also help in emergencies in case of unavoidable accidents. It is always equally important that of license as it is not only important for you but also for the vehicle. Make sure you also renew it on proper time and keep it safe while you drive for work.
4. Never lose your cool, track records decides your career in Uber:
Reckless driving is a most common issue that spoils entire career of a driver. Hence never forget your track records as its very important and each and every ride you take will add to your history. So, do not lose your cool, drive carefully with good track records for your future.
5. Carry enough snacks and water through out your journey:
Driving career is little tiresome as you body might get dehydrated and also it will have many changes comparatively. Never compromise on your health. There might be times where you do not get a break for eating food. So, carry enough food, snacks and water along your journey to keep yourself active and healthy.
6. Drive less time, but plan your income:
Always plan your journey. Do not take many rides a day which is more than 15 miles as the profit margin will be lesser. Plan well and take rides which gives you good profit. You can also either carry a book to keep you occupied for shorter distances.
7. Be careful with music:
Music might look as a small thing, but it is also important as customers might not have a same taste or might be in some different mood. So, never play loud music or always make sure from your customers that it does not disturb them. Even though it is not banned to play music, it is always good to ask for customer's opinion to be better driver.
8. Never argue or talk critical issues with your customers:
This is also a very important tip in terms of behavior. Not all people have same opinions or thoughts. So, as a Uber driver it is good to avoid unwanted conversations or arguments with the customers. Especially, never take arguments on political matters or kind of critical issues as it might impact on your ratings as well.
9. Know the peak areas of your city:
Taking rides on suburbs is not always a good idea. As it is completely houses around, the chances of getting customers is difficult. Take rides or wait for rides in peak areas than suburbs. When it is unavoidable to your day to day income, take rides from suburbs, else do not take rides from those kind of areas.
10. Plan your drive according to surge times:
Surge timing are the most profitable part for Uber driver's. The price hike at peak hours is always 2-3 times higher than the normal pay. Try parking in those most peak hours of the city to earn better. So, plan your day to day rides with surge timings and make most out of it.
11. Never accept tips from your customers:
This is very important tip according to the rules of a Uber driver. There might be few customers who wish to acknowledge you through money other than the original pay. It is not part of the economic rules. Never accept a tip or request for it as it will destroy your image as well, it is out of driving laws.
12. Stick to the rules forever:
Any time or any part of the day, never go out of the rules and regulations as it will decide your career as a Uber driver. Once out of the records it creates a problem to further proceed your career as an Uber driver. So, always stick to the rules till the end.
Becoming a Uber driver and working for Uber is simple as it just takes only few steps and very few mandatory requirements. All you need is passion for this career as well as some basic requirements to be fulfilled from Uber side. Choose this career option to earn full time or part time knowing all the requirements. Log on to the website register yourself to start your journey. Hope this post helps to get some idea about how to become a Uber driver and what are the basic requirements for a driver and car requirements.
The post How to Work for Uber (Driver Requirements, Salaries, Age, BC) appeared first on WiseStep.