During Events: Behavior and Attitude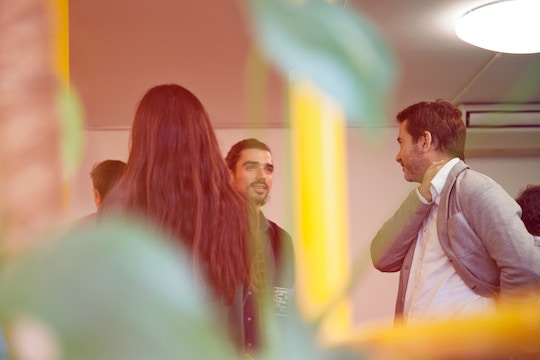 Image from Unsplash by Hivan Arvizu
People are watching! First impressions really count. They'll notice whether you seem professional, enthusiastic, optimistic and generous. Do you practice what you preach?
Your clothing, your body language, and your choice of words all count. Try to stand in an open, welcoming position. Smile, and don't forget to make eye contact.
Focus on Meeting New People and spend limited time with people you know well. Avoid spending too much time with any one individual or group.
Always Obtain a Business Card from people who interest you, and write appropriate reminder notes on the back.
Give First at Networking Events When you give something of value, politely look for a way the other person can help you in return. It's human nature to want to reciprocate.
Focus on Others, rather than your needs.
Limit your Eating and your Alcohol Consumption. Consider eating before you attend the event. It's helpful to have your hands free to exchange a card or write a note.
The Giving Game
For the next week, Focus on only the practice of giving when you attend Networking Events. Bring your best attitude of generosity and contribution to everyone you meet. Here are a few guidelines to follow:
Give everyone you meet your fullest attention. Listen powerfully to their needs, wants, and desires.
Demonstrate your sincere interest by asking open-ended questions and gaining depth through layering.
Make every effort to contribute by helping them progress towards their goals in some way.
Follow up on your promises.
Do not ask for anything in return, unless it is offered.
Notice what happens. Consider keeping a journal to record your progress.