Land your dream work from home transcribing jobs or hire a transcriber that fits your need through TCI Job Board.
Are you embarking on a transcriber job hunt, either part-time or a full-time that allows you to work right from the comforts of your home? To find transcribing jobs online from home, look no further than the Tci Job Board. Once you visit the link, you can simply upload your resume here and get discovered by global transcription companies that are on the lookout for transcribers and translators in every corner of the world.
How Can I Find and Apply for Transcription Jobs on the Job Board?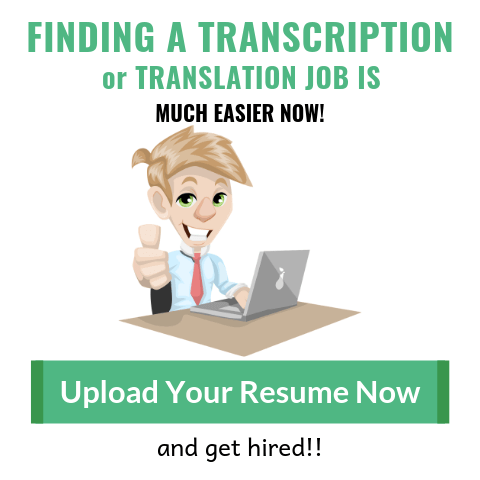 Upload your resume on the TCI Job Board.
Employers will be able to go through your profile and commence the shortlisting process.
Post-screening, they will send you a letter of interest.
You also have the option to apply directly to those companies that make their job listing public.
Apart from that, you can also create and manage the job alerts for receiving instant notifications, as soon as a job posting that suits your requirements gets posted.
The TCI Job Board is not just about general transcription and translation work: if you are a media specialist who can do captioning and video transcription, you will find an opening of your liking here. When it comes to applying for translation jobs, you should put all your initial apprehensions to rest, as the job listings range from languages that are widely prevalent, like Mandarin, Spanish, or Arabic, to even very uncommon languages like Swahili, and Slavic languages like Romanian and Slovene, just to name a few.
Related Post: How to Nail the Transcriptionist Resume and Get Shortlisted
As an Employer, How do I Find a Transcriber or Translator That Fits My Needs?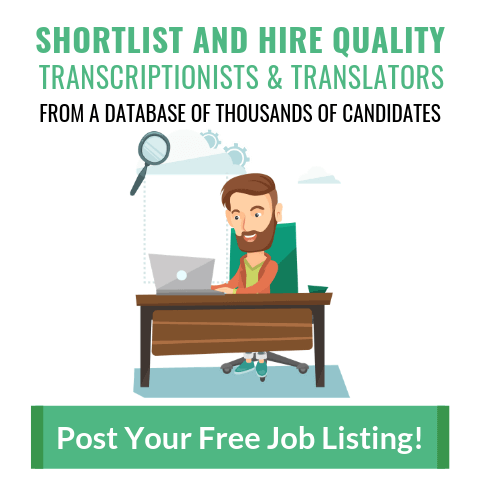 Just relax, it's an easy process. To find and hire a transcriber through the job board who matches your requirement:
Go to the "Employers" section on the job board.
Click on "Demo" to see how the process works.
Register yourself on the website.
Once you log in, you will be able to view the details.
At Tci Job Board, you will discover a transcribers and translators group that is pretty diverse, who are on the lookout for both full-time and part-time work. To hire a transcriber, you only need to create your job listing and you'll definitely find a candidate whose profile perfectly matches the requirements of your company. We have a large database of both transcribers and translators possessing skills that could be both general and unique. And, we can validate it with stats.
According to the reports received from companies, they were able to meet their expectations 83.4% of the time! As an employer of a translation or transcription company, you find this portal to be extremely beneficial. Whenever you have a requirement, you can simply search for transcribers/translators who have diverse skills, either general, or specific, or unique. With such a vast repository of talent available, you can easily find a candidate who fits in nicely with your requirement. You can also customize your search by location, experience, skill, certification, and a lot more. The current database of the job board consists of transcribers who have specializations in medical, legal, general, academic and focus groups transcription.
So, What are You Waiting For? Go Ahead!
As you can see above, the TCI Job Board works to the mutual benefit of both transcribers/translators on a job hunt and employers looking to hire them in accordance with the company requirements: it's truly a win-win proposition for everyone.
Get More Insights Here!
How To Get Started As A Transcriptionist – A Complete Guide [Part 1]
5 Success Tips to Set Up Your Own Home Based Transcription Business
Paying Taxes on a Home Based Transcription Business: Things to Know