Het is al mogelijk om via de mail berichten, foto's en andere bestanden te delen. Dus waarom niet ook Geld. Dat is precies wat Google nu mogelijk maakt met de Gmail app voor Android, en overigens wel alleen nog maar in de VS.
Of je nu een rekening wil delen of een leuke trip gaat plannen met een groep vrienden, er is nu een nieuwe (en gratis) manier om alle details uit te werken gewoon vanuit 1 app.
Geld Versturen via Gmail is even eenvoudig als het verzenden van een andere attachment. Klik op het attachment icoontje en kies vervolgens of je geld wil versturen of ontvangen. Iets dat overigens ook al een tijdje via het web mogelijk is.
En je kan geld uitwisselen met iedereen, niet alleen mensen met een @gmail.com adres. Uiteraard werkt dit wel i.c.m. Google Wallet.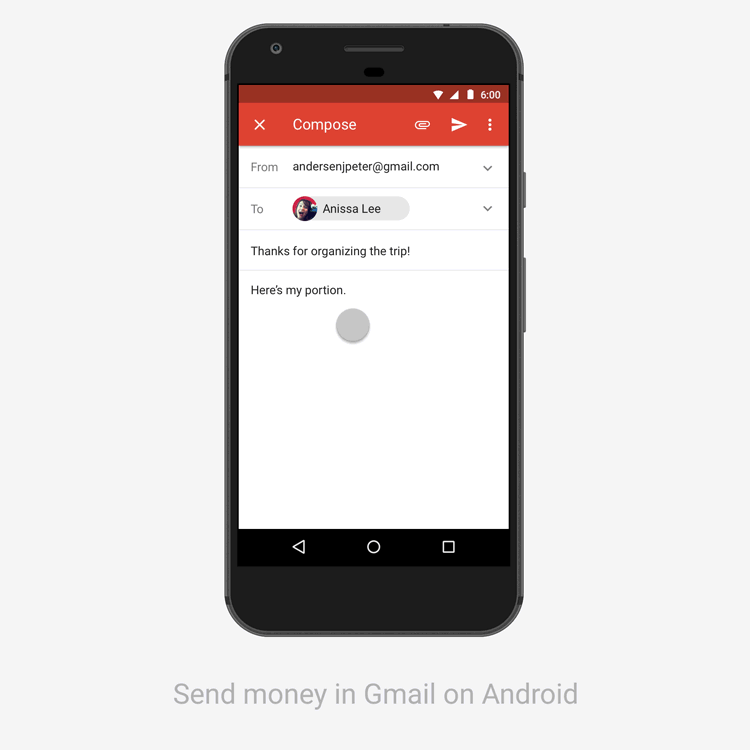 Ontvangers kunnen vervolgens geld ontvangen of verzoeken direct vanuit de betreffende e-mail verzenden, en dat zonder dat er een andere betaal app gebruikt hoeft te worden. Het is zelfs mogelijk een betaling gelijk door te sluizen naar je bankrekening. Hoe dan ook, het is voor beide partijen helemaal gratis.
Google heeft Gmail dus weer een stukje beter gemaakt! Het is alleen nog wel even wachten voordat het ook hier beschikbaar zal zijn. Een datum is ook nog niet bekend. En ook over de uitrol naar iOS is verder nog niks naar buiten gebracht.