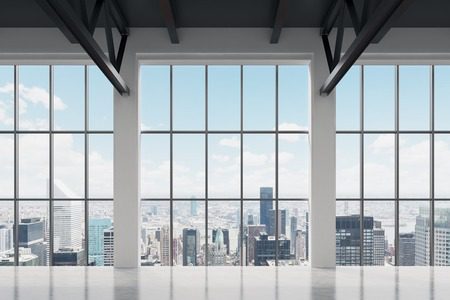 Recovery of Investment losses in CNL Lifestyle Properties Inc.
Have you suffered losses investing in Cnl Lifestyle Properties Inc.? If so, The White Law Group may be able to help you by filing a FINRA Arbitration claim against the brokerage firm that sold you the investment.
CNL Lifestyle Properties Inc. is a real estate investment trust (REIT) that invests in income-producing properties with a focus on lifestyle-related industries, according to their website.
The company, which focuses on lifestyle-related industries, went effective in April 2004 and raised $2.9 billion in investor equity in multiple offerings before closing in April 2011.
As of April 20, 2017, CNL Lifestyle Properties updated its estimated net asset value from $2.10 per share to $0.10 per share.
The company paid stockholders a distribution relating to the sale of its remaining assets to EPR Properties (NYSE: EPR) and Ski Resort Holdings. The distribution was made on or around April 20, 2017. The EPR shares were distributed to stockholders based on a ratio of 2.7219 shares of EPR common for each 100 shares of REIT common stock. The board also declared a $0.10 per share cash distribution.
The value of the EPR shares was approximately $672.7 million or $2.07 per share of CNL Lifestyle common stock when calculated based on EPT's average trading price on April 20th. The REIT noted that the trading price will continue to change after the distribution.
CNL Lifestyle Advisor Corporation, the REIT's advisor, prepared an analysis for the company's valuation committee based on the REIT's net assets and liabilities after subtracting the value of the distribution.
The board accepted the recommendation of the committee and approved $0.10 as the estimated NAV per share of the Company's common stock based on a share count of approximately 325.2 million shares issued and outstanding as of April 20, 2017.
The Trouble with Non-traded REITs
The trouble with non-traded REITs, like CNL Lifestyle Properties Inc., is that they are complex and inherently risky products.
Broker dealers are required to inform clients of the risks associated with investment recommendations and to ensure that those recommendations are suitable for the investor in light of the investor's age, risk tolerance, net worth, and investment experience. Firms that fail to do so may be held responsible for any losses.
Lack of liquidity is often problematic for many investors. Investors looking to sell often have difficulty finding a buyer, and can suffer significant losses on the sale.
Recovery of Investment Losses
If you invested in CNL Lifestyle Properties Inc. or another non-traded REIT and would like to discuss your litigation options with a securities attorney, please call The White Law Group at 1-888-637-5510 for a free consultation.
The White Law Group is a national securities fraud, securities arbitration, and investor protection law firm with offices in Chicago, Illinois and Vero Beach, Florida.
For more information on The White Law Group and its investigations, visit www.whitesecuritieslaw.com.
The post CNL Lifestyle Properties Inc. Lowers Net Asset Value (NAV) appeared first on White Securities Law.