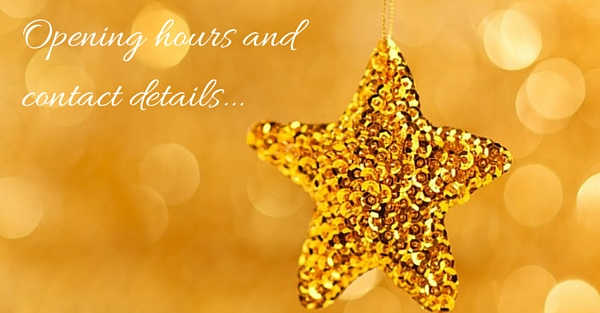 Merry Christmas and Happy New Year from the team at Irish Parcels!
For anyone who has booked or plans to book a Parcel Delivery over the festive period, here's some information about our Christmas Closing Dates, as well as some contact details for the couriers, should you need them.
Below you'll find all the information regarding our opening hours during the Christmas and New Year period. You can also see on which days collection and delivery will be taking place.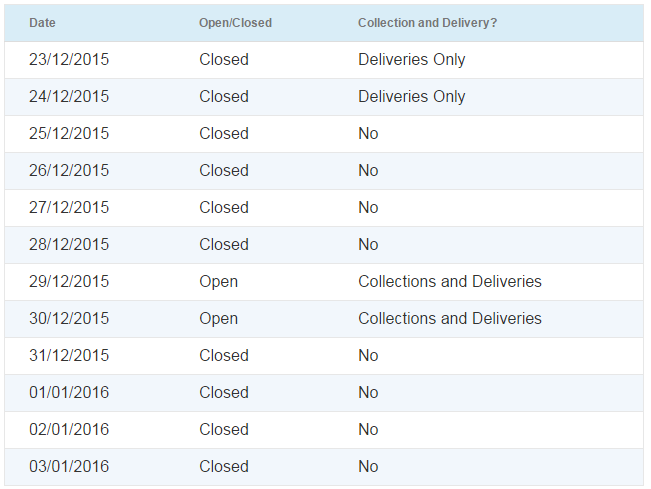 PLEASE NOTE: You can still place a booking on our website on ANY of these dates.

Courier Contact Information:
You can contact our office from 9am – 6pm on any of the days we are open, listed above. However, if you need to get in touch when our offices are closed, please find direct contact details for our couriers below:
GLS: Please call 018606200 and have your tracking number to hand. This can be found by logging into your account.
TNT: Please call 0818 400 600.
DPD: Click here to find the number for your local depot. Have your CR 101 number to hand. This can be found by logging into your account and clicking 'track'.
We hope you've had a great year. Thank you so much for using Irish Parcels and we hope we can help again in 2016!
Learn more:
Irish Parcels – Our Couriers
Parcel Delivery Ireland
Ireland To UK Parcel Delivery
International Parcel Delivery
The post Irish Parcels Christmas 2015 Closing Dates And Contact Information appeared first on Blog - Irish Parcels.