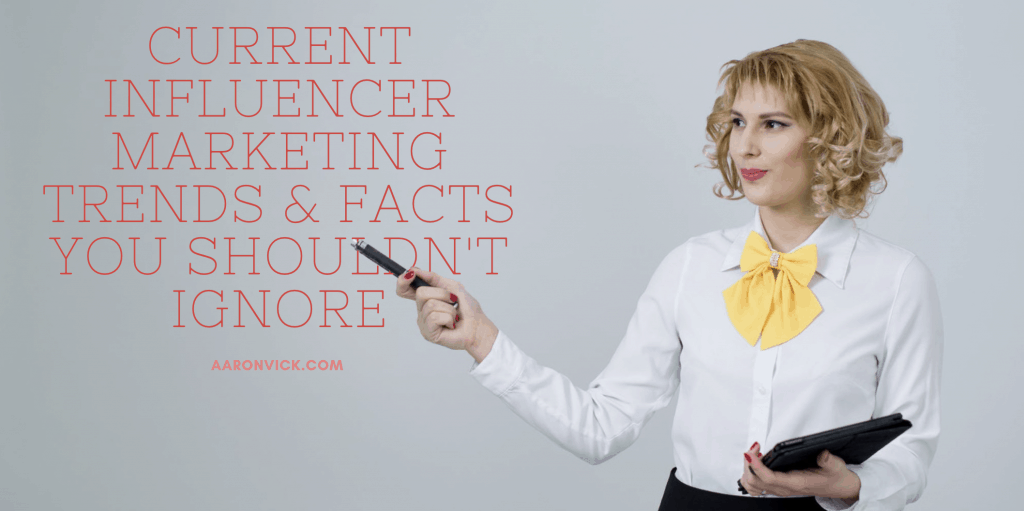 Influencer Marketing has evolved significantly over the past few years. What once started as a simple marketing strategy has turned into a multi-billion dollar industry. Today's Influencer Marketing strategies are proven to improve brand reputation and overall business growth.
Research shows that approximately half of consumers turn to influencers for product reviews or testimonials before making a purchase. In addition, businesses that have implemented an influencer marketing campaign have reportedly experienced a 520% boost in ROI in 2018.
So whether you're planning on implementing your first campaign or updating an existing one, it all boils down to choosing the right influencer for your brand, establishing a harmonious working relationship, and keeping up with the latest trends. Check out the trends below to stay up to date on the influencer marketing world today.
Collaborative and Strategic Partnerships
One of the most predominant trends in influencer marketing is that companies are continuing to build collaborative and strategic partnerships with their chosen influencers. Brands are now gearing towards a more meaningful, less transactional relationship with them as a way to effectively tap into their already established network of followers. This allows both parties to create and post quality content that produces a win-win outcome. This is especially beneficial to both parties as today's consumers continue to demand transparency and authenticity when it comes to choosing the products they'd like to invest in.
Instagram's Popularity
Instagram is still the most popular influencer platform. This comes as no surprise as the social media platform already has over a billion monthly active users and is populated by the digitally savvy, younger demographic. Additionally, the majority of the beauty, fashion and lifestyle influencers use this platform to share content with their loyal followers.
The Fight Against Fraud Continues
Dealing with account users who purchase fake followers and engagement is currently the number one challenge influencer marketers are facing. Brands and marketers are already doubling their efforts to combat this type of fraudulent activity to ensure that every allocated marketing budget gets spent on verified, authentic influencers who can produce genuine results.
If want to learn more about the latest influencer marketing statistics and facts, check out SmallBizGenius' infographic below:
Guest Post by Andriana Moskovska.
Besides being a regular contributor to several tech and digital marketing blogs, Andriana is proud to call herself SmallBizGenius's community manager. Her mission is simple: to connect small business owners with the best tools and resources to help them thrive. When she's not working, Andriana likes to go for walks with her two pet dachshunds and binge-watch documentaries, usually not at the same time.
The post Current Influencer Marketing Trends & Facts You Shouldn't Ignore appeared first on Aaron Vick.