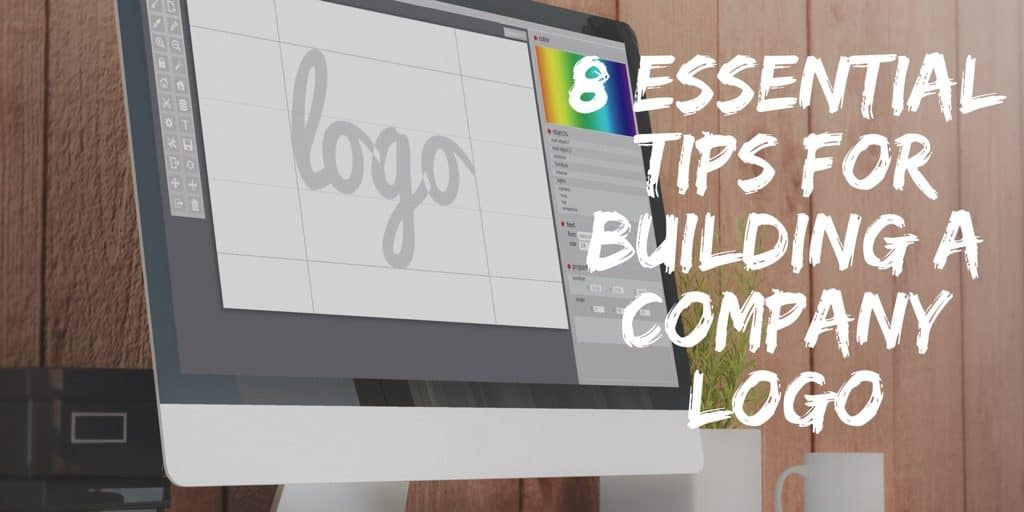 8 Essential Tips For Building A Company Logo
Creating a logo is an important part of the branding process. Read here for 8 essential tips for building a company logo that will separate you from competitors.
Company logos have evolved to become the "most important quarter-inch in business". That means that building a company Logo for your business is no small task.
Though many logos may appear simple, the reality is quite different. A lot of thought and effort goes into creating the perfect one. These days, the logo can make or break your business, so you can't be casual about it.
To help you get the edge over your competitors, we have compiled a list of tips. These will get you well on the way to building a legendary company logo.
Determine the Main Purpose of Your Logo
The first step when building a company logo is to think about the purpose of your logo. There are several reasons you may want to create a logo.
Are you looking to:
Make your business more recognizable?
Make your business more memorable?
Convey that your business is trustworthy?
Draw positive attention to your business?
The first two points seem self-explanatory. Logos are a simple way to make your business both recognizable and memorable.
Science tells us that people can remember pictures easier than words. That means that they will remember your company's logo rather than its name.
A well-designed logo can also create a connection with your audience. This builds trust and garners positive attention. Using a thoughtful logo helps companies connect with their customers.
Know Your Target Audience
Speaking of customers, know who you are targeting. Building a company logo that will appeal to your target audience is crucial to your success.
For example, if you own an auto parts store, your main customer base is men. A flirty, feminine logo won't set the right tone for your audience. Rather, a strong, masculine feel to your logo will appeal to the majority of your customers.
Decide If You Want to Use Your Name
You also need to decide if you want to use your company's name in the logo. A long name might not be readable when printed in small letters. Or it may clutter up the design too much.
Think about the smallest size you will need. The logo with your name might look great on the big sign out front. But that same logo might look tacky and cluttered on your business cards.
It also depends on the purpose of your logo. If your goal is to make your business more recognizable, it makes sense to include your name. If your goal is to draw attention, your name may not be necessary.
If you will use your logo on products (sneakers, for example), it's a good idea to leave the name out. Also, don't use the name if it's generic or boring.
Use Your Company's Color Scheme
If your company has a color scheme, use it.
Using a consistent color scheme is a great way to help people remember your company. Once people start to associate those colors with your company, it helps them remember you. Then, every time they see those colors or your logo, they'll think about your company.
If you haven't yet chosen a color scheme, we encourage you to do so. Be sure to research psychology and color. Different colors have different effects on people and carry different innate meanings. Using the right color scheme for your business can make a huge difference.
Look for Inspiration
Take the time to do your research. Search online for businesses in your genre and see what logos have had success.
Remember, though, only use this research for inspiration. Don't ever copy another brand's logo. The whole point is to be distinctive and draw positive attention to your business.
Using a similar logo only creates confusion. Some customers will even get frustrated when they have difficulty knowing who is who. That's not the effect you're going for.
Use the "KISS" Principle
As you start doodling and formulating your final idea, keep the "KISS" principle in mind.
Keep it simple, stupid.
You may have all sorts of great ideas and messages that you want your logo to convey. But if you make it too busy, it gets confusing instead.
A logo shouldn't overwhelm people. Any icons also shouldn't be so stylized that people don't realize what they are. Short and simple is the best way to create a memorable logo that will stick in people's minds.
Design and Test Several Logos
Don't create only one logo and stick with it. Create several so you have options.
Don't erase as you are doodling. Even if there is an element that you don't like, don't erase it.
It may spark inspiration for something better as you work through the process. It might even help you avoid other similar mistakes as you work.
Put it on the back burner for a few days and come back to it. Then start showing it to people in your target audience. Feedback is a very important piece of the puzzle.
Don't ask only your family and friends. Their opinion can be useful but you need to ask specific people that are in your target audience.
Let's take a video game store logo, for example. The look that will appeal to your target audience is not the same as what will appeal to your mom. She won't be able to give you your best advice in that case.
Finalize It
Once you've decided on your design, you will need to digitalize it. Depending on your skills, you may need to hire a professional for this part.
Even though you've finalized your design, don't stop listening to feedback. You want to make sure your design is working and having the effect you want.
Building a Company Logo
Building a company logo can feel like a daunting task, but it doesn't have to be. We hope these tips will help you create the perfect design for your business.
For more great business tips, check out our ultimate startup checklist. Our purpose is to help businesses get up and running. If you want to chat about your startup needs, feel free to contact us today!
The post 8 Essential Tips For Building A Company Logo appeared first on Aaron Vick.