Doctors can become frustrated with the lack of control over procedures and policies when they work in a larger clinic or within a hospital. After all, it takes a strong-minded and confident individual to become a Doctor in the first place, so it's no surprise that they often like to strike out on their own.
Like any worker, doctors often dream of breaking away from their employers and operating their own business, either alone or in partnership with like-minded colleagues. The size of the market is always a concern in this situation, but with the astronomical growth of the healthcare industry, it is quite reasonable for a physician to take this step.
At this point, the doctor has a long and complex to-do list. Assembling all the essential components for the Practice takes a great deal of work and organization, and if it's done with colleagues, it also requires a lot of coordination and delegation. Following are some of the things a doctor or group of doctors must address before hanging out the proverbial shingle.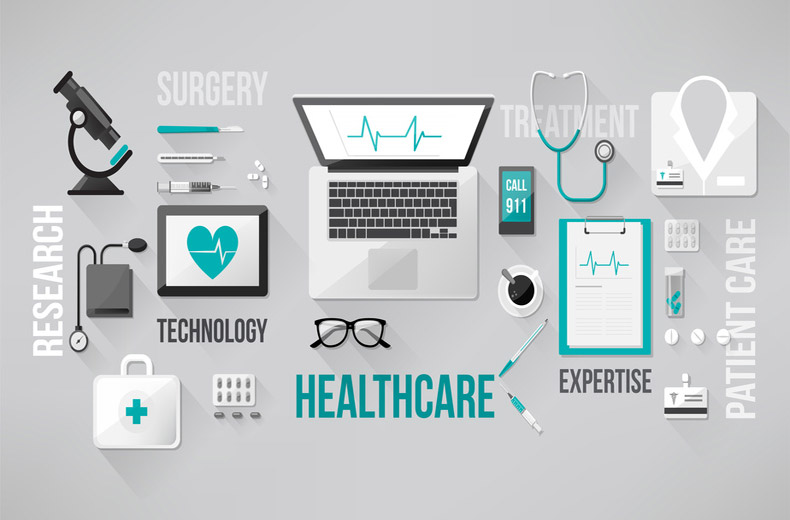 Planning Equipment
The first thing on the list is getting the facility properly outfitted. Unlike an attorney or an accountant, a doctor has some very specific tools of the trade. Depending on what's to be done for the patients, a clinic or Office may need exam tables, x-ray equipment, or even surgical lights for outpatient procedures. Because these items are often custom-built with a long delivery time, many of them should probably be ordered at the earliest possible opportunity.
This will probably be a very hands-on process for the doctor(s) since these are the things the staff will use on a daily basis. Like the baseball player who prefers to use a bat of a specific weight and length, doctors usually have very clear ideas of what they like to use for their daily work, so equipping the office is probably not something they will trust to other workers.
Locating the Practice
Patients can't go to the doctor's office if the doctor doesn't have an office, so another early step for the doctor's team is to find a location for the practice. With all the other things that need to be done, there isn't time to drive around town looking for "for sale" signs. Instead, a doctor will probably use a real estate broker to handle all the legwork.
This doesn't shift all the responsibility away from the doctor, however. The broker will need to know very specific things about the needs of the practice, such as the number of exam rooms needed, what equipment will be utilized, and how close the office should be to a hospital.
Acquiring Personnel
The final step is getting the staff in place. Depending on the size of the practice and the type of care being provided, this may include an office manager, billing staff, nurses, therapists, radiologic technicians, and many other people.
Again, this is a uniquely personal group of decisions. Doctors will most likely choose which candidates are interviewed and conduct those interviews themselves, looking for not only qualifications but also personalities that they think will help them do their job efficiently and with the best possible care to their patients.
Almost every worker wants to be their own boss, and doctors, in particular, crave that independence. No matter the profession, the process of stepping away from an employer and getting into operation with your own business is one that takes some planning.
For doctors, in particular, the need for specialized equipment in a very particular type of location makes the physical setup especially important, and the staff who work alongside the doctor are just as specialized. Assembling a successful practice makes it vital that these steps are properly managed.
Related Posts
How to Start a Hospitality Business
Why Physicians Are Suddenly Turning To Entrepreneurship?
Innovation Is The Key To Your Medical Practice's Success
Bringing Health Into The 21st Century: Online Healthcare Startup Ideas
7 Tips To Turn Your Dream Craft Distillery Business Into A Reality
Shut Up & Startup!