Post Hurricane Harvey: What The Houston Real Estate Market Should Look LikeBased on the Bayou City's prior natural disasters, here's how Harvey will likely impact Houston's housing market. Plus, view the list of the condos and neighborhoods that didn't flood.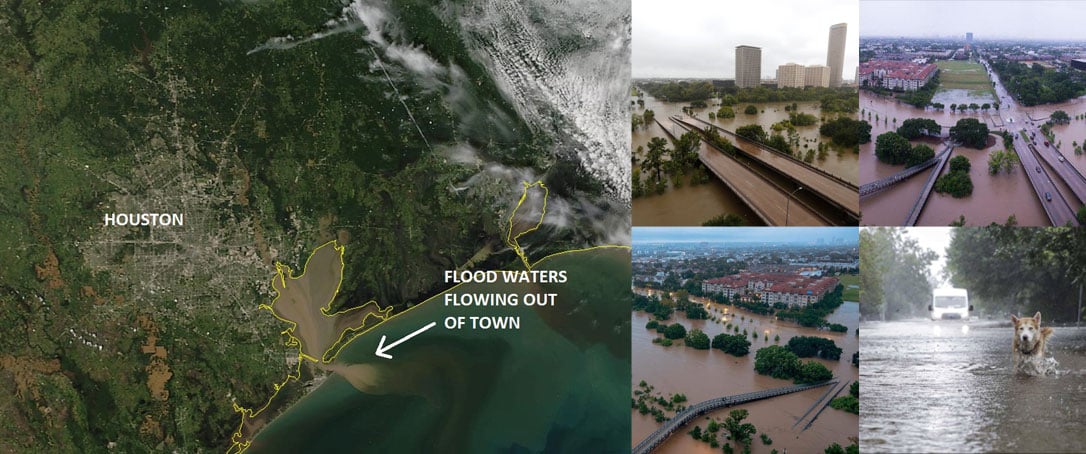 Photo: Reddit Houston
Our heart goes out to everyone affected by Hurricane Harvey. If you or your family experienced flooding, please read these Hurricane Harvey Resources & Clean Up Tips.
If you're a real estate investor or are considering a purchase now, please keep reading.
We've received over 30 inquiries about this topic in the last several days and have tried to provide a comprehensive overview below.
As most people know, you make most of your money in real estate at the time of purchase. It is likely there will be some value opportunities arise over the next few weeks.
NOTE: Based on our calls and outreach, we have compiled a list of the condo buildings and areas that flooded and those that did not (below).
If you have any information we can add or anything that appears wrong, please email us, and we'll update this page.
"Paige Martin is the best Realtor. She is highly experienced and very knowledgeable. She made our buying experience an enjoyable one, not only for us, but for our daughter, son-in-law and several of our friends. We have bought and sold many houses, and Paige has been the best realtor we have ever worked with. We highly recommend her."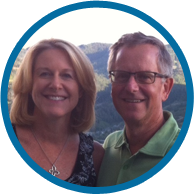 Jeremy & Lynn Greene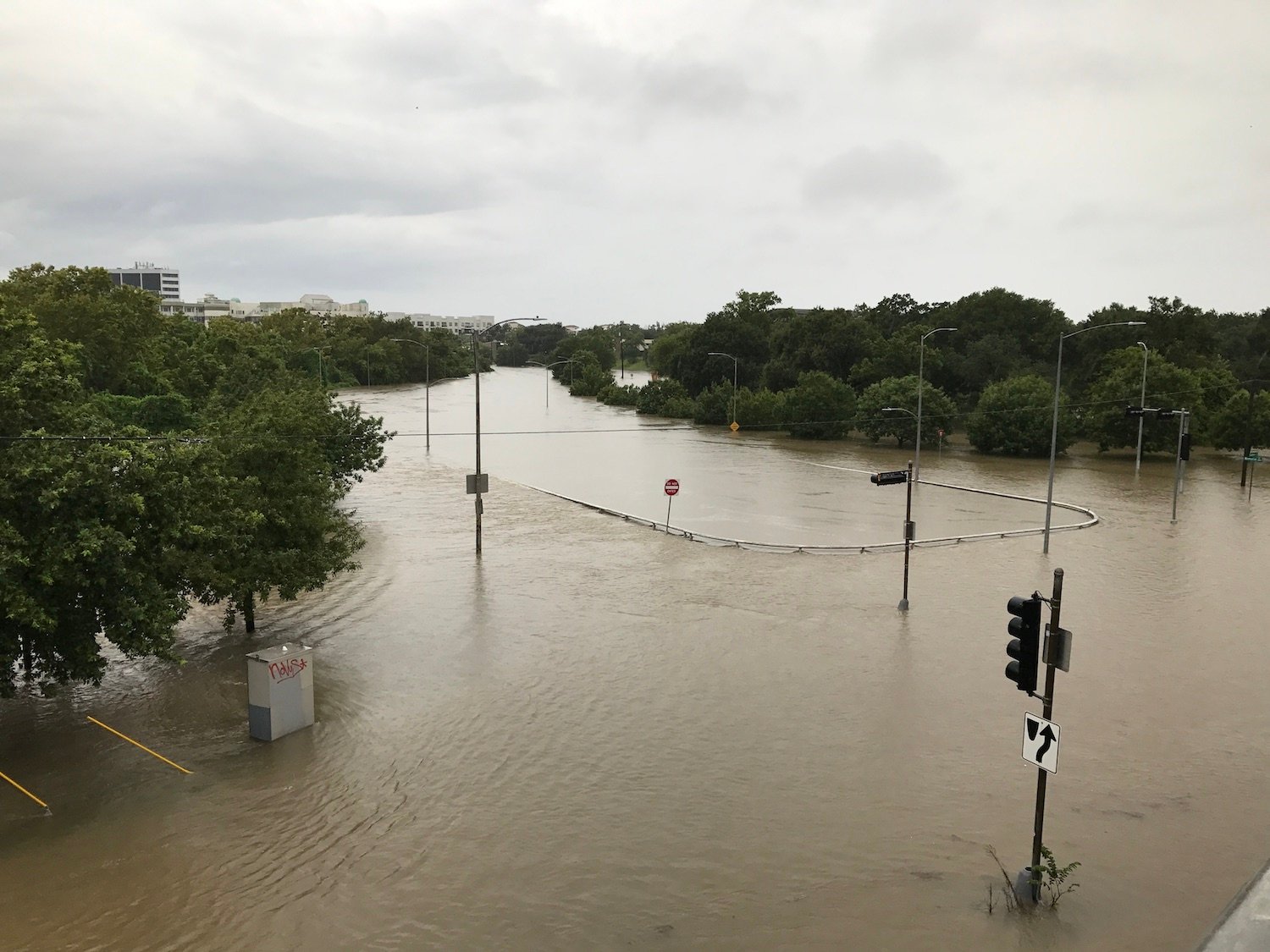 Based on what happened during the last hurricane, here's likely what the Houston real estate market will likely look like for the next few months. There will likely be a:
Major spike in rentals (especially short term rentals).
Spike in activity in condos (see the benefits of living in a Houston condo).
Spike in interest in homes and neighborhoods that did not flood (

details below

).
Massive decline in sales in areas that flooded.
Generally speaking, it is a good time to be a buyer as there will be less buyers in the market, due to several main reasons:
Some buyers were impacted by the flooding, are not able to carry two mortgages, and they will need to fix their home before they can sell it (or consider moving).
Some buyers did not have their home impacted, but their business, family or friends were. As such, they're unable to consider making a move now.
In addition, a group of buyers will pause and not do anything, out of general concern and uncertainty.
There are also typically a number of deals that come on the market after a natural disaster like this. They are rare in non-flooded areas, but they often come from the following type situations:
Vacant homes (especially if the buyer lives out of the area or out of state).
Homes where the buyer is willing to take on work (renovations / repairs / etc.) Note: this has a financing implication as these would need to be covered out of pocket.
If builders are close to their lines of credit or had inventory that fared poorly, they may be willing to discount or provide more allowances on their new construction inventory as they'll need more cash flow.
If you see properties that really stand out to you, let us know, and we can do the legwork to find out how they did during the floods and how flexible a seller may be.
Also, we spend a lot of time studying the data on long term trends (see page #3 of our Houston Real Estate Investing Trends Report – email me for a copy). As we've clearly seen this past week, close in homes in the flood plain (or too close to the floodplain) can be hugely impacted in a negative way. This situation is a good reminder for buyers about the importance of buying a quality home in a quality location. While that doesn't prevent a disaster, most of the Houston close in areas that flooded were in the known floodplains.
HOUSTON CONDOS NOT AFFECTED BY FLOODING

Based on our research, below is the results Houston condos that fared very well during Hurricane Harvey. We'll continue to update the list as we get more information about all of the key condo buildings in the city. If you have specific questions or updated information, please email us.
| | | | | |
| --- | --- | --- | --- | --- |
| | Galleria | Downtown | Inner Loop | Museum District Area |
| No Issues | 2400 Mccue, 5050 Woodway, Astoria, St Clair, The Houstonian | 2016 Main | 1000 West Clay, 1111 Studewood, 2120 Kipling, 2727 Kirby At River Oaks, 6007 Memorial, Greenway Plaza, Highland Tower, Rise Lofts, Riva At The Park, The Huntingdon, The Revere, The River Oaks, The Royalton, The Spires, The Wilshire | 1400 Hermann, 7575 Kirby, The Mosaic on Hermann Park, Warwick Towers |
HOUSTON NEIGHBORHOODS WITH LITTLE TO NO FLOODING

We started by focusing on the 52 Houston neighborhoods from: Houston's Best Neighborhoods: Where Can I Afford To Live and have added neighborhoods by request.
If you have specific questions or updated information, please email us.
Neighborhoods And Communities That Did Exceptionally Well:
Briargrove
Heights / Greater Heights
Hyde Park
Montrose
Ravenna
Rice Military
River Oaks Shopping Area
Royal Oaks
(Defined as no known flooding problems.)
Neighborhoods And Communities That Did Quite Well:
East Downtown / EaDo
Spring Branch
The Woodlands
West University (northern parts)
(Defined as water on the street, but no known home flooding problems.)
The post Impact Of Hurricane Harvey To The Houston Real Estate Market appeared first on Houston Properties.