Let's face as Small Business owners, we have to spend a lot more time on the front end rather than the back end of the Lead generation/customer building process. Larger companies can afford to "test" the market through third parties, expensive inbound campaigns, and software-enhanced prospect nurturing programs. In small business budgets are tight and the window of opportunity closes fast. For me, the best advice of where to spend your money – lead development.
Lead Versus Prospect
When does a lead become a prospect? By nature leads are generally interested in your specific product or service and are open to more education, monetary stimulation (sales/disco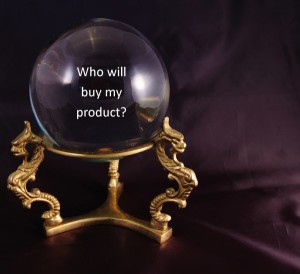 unts), and potential relationships. On the other hand, a prospect is identified by his conversion to – ready to buy. The true sales process begins when the matrix of [desire-product mix-budget] are matched effectively and competition is addressed. The only challenge becomes timing and delivery. It is very common to see old marketers focused on leads and not prospects because it is much easier to describe leads by demographics, buying styles, finances, personal interests, etc. than trying to define prospects. True prospects are generated AFTER conversion and can't be counted before. This is why so many sales funnels are littered with "could-be prospects" with no real value as opposed to defined opportunity. How many times do you or your sales people extend the closing date until next week or month to show activity? In my experience, the closer the business owner is to the sales process the smaller the funnel and higher the closing percentage. Small businesses can't waste the time on pipe dreams.
Business Development Or Product Evangelism
Understanding the difference between business development and product selling is one of the most important components of lead generation strategy. Is the small business building a product to fit a need or is the need an obvious fit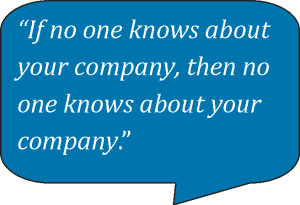 to existing product? In many small businesses owners opt for the "field of dreams" philosophy – build it and they will come rather than go out, find them, and bring them to the game. Simply put, if no one knows about your company, then no one knows about your company. This is why lead generation is essential to growth and should be part of every strategy regardless of focus.
Best practice: know that future customers are always built-TODAY.
Where To Begin Constructing Leads?
Now that you understand the difference between leads and prospects, sales funnel and pipe dreams, and the basic mechanism of search out rather than wait for, you are ready to generate leads. Leads come from a comparison of a company's core competencies to market condition and buyer desire. With desire being defined as the value a customer will pay for your product or service and the potential of referring this to others in a target market. The best place to start is with your competition particularly those who market as the lions in your niche market. Big players in a target market have to give up specialization and speed to enable standardization of the product platform and messaging of value. Enter small business! Resplendent with low overhead, targeted skill sets, and local exposure, small business can capitalize on what the "big guys" can't or don't do for immediate profit. As in personal life unhappiness and disappointment will fuel desire for change. Many businesses are started because of inefficiencies found in large established firms. Take advantage of a bigger player's struggling market share, unstable marketing message, and operational weaknesses to stimulate a fertile field of leads for your company.
Do your homework, compare offerings, and establish your target niche. Sharper vision and clear messaging will equate to higher possibility that specific buyers will have interest in you. For help with this process, drop me a line or contact through either facebook or this website.