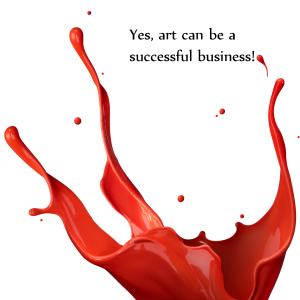 Yesterday I went to a Gallery showing for an Artist who I met last year. The draw was the simple fact that she invited me and I enjoyed her art. At the time of the invite I really didn't "know" her or cared to "understand" her ability. Fast forward to the event held at Gallery Five 18 which showcases some exceptional local artists from the Boise area. I entered the gallery with an open mind but not really knowing what to expect. To my surprise I met Connie Karleta Sales (for the "first time") a true artist who expressed her determination to change the world around her, one city and exhibit at a time. Her approach to art was both refreshing and innovative as well as the foundation for telling her incredible story of personal change and love of writing and drawing. What iced the cake was when she led a discussion surrounding writing, impressions of art, and how people truly feel when "experiencing" art. I have to tell you, I admire her for her courage and collaborative design.
Is This A Business?
You are probably asking yourself why this experience is detailed in a blog about sales and Marketing, small businesses, and start-ups. Don't fret, I wondered the same thing. The answer lies in the approach that a talented artist took to marketing opportunity in her own way. Like all professional artists Connie expects to sell art in shows and events and relies on people to become patrons of her art and evangelize their affection through purchase or word-of-mouth. This is a classic supply and demand strategy built on educating the potential market and providing a venue to experience the product before making the decision to purchase. The benefit of this marketing style will manifest over the long haul and not the short-term.
Keeping An Eye On The Future
In sales and marketing we all know that simple and direct are best. They rank right alongside value and honesty. If your product or service is not credible and message-enabled, it will not sell. In Connie's case she developed her "pitch" through use of personal history, artistic relationship, and a demonstrated visual skill. All are necessary to activate Buyer interest and lay the ground work for future relationships. She conducted follow up and updates to her invitees prior to the event and made sure to provide an environment that was conducive, both to the artist and audience.
Know, Trust, Like
Any sales strategy has to incorporate the benefits of the product or service into a messaging platform that is linked to buyer need or desire. Prospects become buyers when they develop a concrete knowledge base about the company, trust both the message and value of the offering, and like the result and/or representation of the product/service to the market. Connie achieved these critical components naturally yet leaving room for constructive criticism and opportunity for change.
The most interesting thing about this interaction is Connie never openly discussed sales or marketing strategy or attempted to provide legitimacy through collateral, information manipulation, or a "canned" sales pitch. She allowed her art (product) and its history to speak for her. The result was a wonderful experience that enriched her audience and stimulated discussion, learning, and reflection. The strength of a simple but passionate marketing message makes all the difference particularly within the world of the so called "starving artists". Hats off to this entrepreneurial spirit who is stepping out of obscurity into the limelight. Find out more about the gallery and Connie at their respective websites which are hot-linked in the body of this article.