In today's post you will get your hands on a simple, repeatable process to perform a solid business environment analysis.
And the good news is, it works for
every

type of business.
Here's exactly what you're going to learn:
What is a business environment analysis (and most important, why you need it)

The detailed 4-step process to performing a solid analysis of your business environment, so you can conceive better, stronger and likely more competitive business models.

A case study of Blackberry's business (along with the reasons why it failed miserably)
Let's dive right in…

So… What's a Business Environment Analysis?

The framework and methodology I've used in this article is directly coming from a book called Business Model Canvas. On a side note, I recommend that you check it out if you want to dig deeper on the topic.

Now, I want to get us started with a two-step definition.
The thing is, if you want to perform an analysis of your business, you need to understand a few concepts first.
First, business models.
"The business model describes a company's core strategy to generate economic value […] and provides the basic template on how the firm is going to make money".
Now, why performing environment analysis is important.
"Business models are designed and executed
in specific environments

. Developing a good understanding of your organization's environment helps you conceive stronger, more competitive business models.
Continuous environmental scanning is more important than ever because of the growing complexity of the economic landscape, greater uncertainty, and severe market disruptions".
Let's wrap this up:
[Tweet "Business environment analysis = examine the environment in which your own business model functions."]
You can't take the right decisions if you don't analyze the factors surrounding your business.
Many firms pay the high price of failing to grasp these factors. Some of them add their names to the endless list of those companies that didn't make history.
Like BlackBerry, who showed to the world that even the most powerful market leaders can be blown away in months for making the wrong decisions (we'll get to why and how that happened in a few minutes).
Now that you know what a business environment analysis is , it's time to move on to the process.
Business Analysis Essentials (How to Perform a Solid Business Environment Analysis)
The guide below breaks down the steps and tools needed to conduct a proper business environment analysis.
On top of this, I'm offering you a free, editable PowerPoint template to put in action what you've read.
Like I said, the way we're going to approach business analysis today is rooted to the framework provided in one of my favorite business books of all times.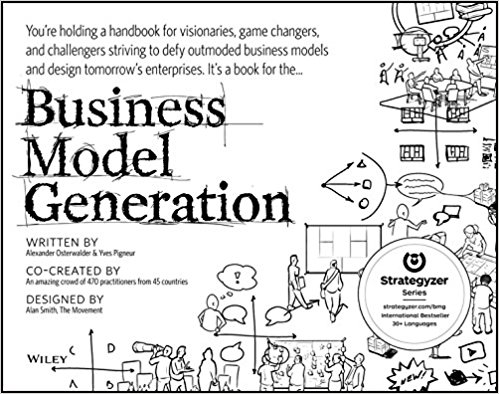 Business Model Generation: A Handbook for Visionaries, Game Changers, and Challengers
Your business model environment can be mapped in four main areas.
Which are:

I've summarized each of these areas in the table below so you can quickly understand how things work.
1. Market Forces
The business environment analysis starts with the market forces area.
What this area does it to assess the attractiveness, dynamics and challenges of your market. And your customers are at the core of it.
To identify

Questions to answer

Market issues

What changes are underway?

Where is the market going to?

Example: market saturation in top-tier countries, emerging markets becoming more and more important

Market segments

What's the top customer segments (the group of people you aim to reach and serve)?

Where is the biggest growth potential?

Example: Distributors (B2B), end-customers (B2C). Big or small market segment? Mass market (mainstream consumers) niche (80's music aficionados)

Needs & demands

What do customers need?

What unsatisfied needs exist?

What do customers want to get done?

Example: large unsatisfied healthcare needs in emerging markets

Switching costs

Is it easy for customers to find and buy similar offers?

Revenue attractiveness

What are customers willing to pay for?

Can they easily find cheaper products?
2. Industry Forces
This area is here to help you understand which position your company occupies vs. other companies that produce similar products/services. It's roughly a SWOT analysis.
Here are the exact questions you shall answer:
Competitors

Who are they? (large and middle size players)

What do they do better than you?

What do you do better than them?

Which customer segments do they focus on?

New entrants

Who are they?

How are they different?

What advantages/disadvantages do they have?

Substitute products

Which product could replace yours?

How much does it cost compared to yours?

Is it easy for customers to switch to this product?

Stakeholders

Who can influence your business?

How influential are they?

3. Key Trends
Sure, no one can be certain of what the future will look like.
However, you can predict the general direction in which your business is developing. Key trends are just about that:
Technology trends

What are the major tech trends / disruptions in and outside your market?

Do they represent threat or opportunity?

Regulatory trends

What new rules/laws may affect your business?

Societal and cultural trends

Which shifts in cultural / societal values affect your business?

Which trends can influence the buyer behavior?

Socio economic trends

What are the key demographic trends?

What are the income distribution and key spending patterns in your market?

Example: growing middle-class in emerging markets
4. Macro Economic Forces
Which large-scale general economic factors can affect your business?
Global market conditions

Is the economy booming or not?

Example: Consumer income and confidence level

Capital markets

How easy is it to obtain funding in your market?

Is it costly to obtain funds?

Example: Venture capital, public funding, market capital, credit availability.

Commodities and other resources

How easy is it to obtain the resources needed to execute your business?Example: Physical (buildings, manufactures) and human resources (is it easy to attract top talents?)
Tweet this business environment analysis blueprint !
–


Case study: The Business of BlackBerry (and How They Completely Blew it…)
Now, I want to perform a quick case study in order to show you how to analyze a real world business, using the framework I laid out previously.
So how did BlackBerry go from being a premier mobile gadget to getting relegated to the back of the smartphone pack?
Let's recall the previous steps to quickly assess what happened.

Market Issues
A big change was slowly on its way.
Mainstream consumers were starting to drive the smartphone revolution. BlackBerry kept focusing on its primary corporate market (enterprises), ignoring a big chunk of potential end customers.
Industry Forces
BlackBerry overlooked the threat of the iPhone.
The company's co-CEO Jim Balisillie said at the time, referring to the iPhone's impact on the industry:
"I would think that's overstating it".
Shall I also tell you that Steve Ballmer, Microsoft CEO's, once said about the iPhone that "it doesn't appeal to business customers because it doesn't have a keyboard"?
BlackBerry allowed Apple to be laser-focused on the general-use smartphone market, while continuing to sell his products to business and government customers.
Key Trends
First, the emergence of the "app economy" drove massive adoption of the iPhone and Android-based devices. Second, smartphones' functions evolved from communication devices to full mobile entertainment hubs.
And Blackberry didn't anticipate that trend. AT ALL.
The Free Template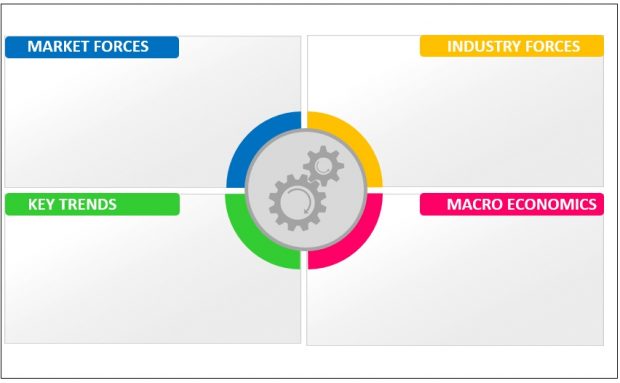 Click here to download your free template
Conclusion
About 50% of new U.S. companies fail in their first five years.
Most of them dramatically fail at understanding the external forces impacting their business.
To create a competitive business model that works in your environment, you must be able to understand your business surroundings and how they're likely to evolve in the future.
Of course, the future it's uncertain but it's possible to develop consistent strategies that are aligned with your environment and competitors.
Continuously scan your business model's environment and map the changes happening in it. You'll be able to make more informed decisions, which will consequently lower the risk of making big, rookie mistakes.
Like I said earlier, the steps outlined in this post come straight out from Business Model Generation. It's a fabulous guide that helps you build, pivot, and challenge your own business model.
So if you're into creating more value for your customers, gaining a competitive advantage over your competitors, I believe you should check it out.
With that said, I hope you liked the post you just read!
---
Additional Resources
How Airbnb built a rock-solid business model

A free, editable PowerPoint business model canvas

My favorite resources
---
How to Make Gorgeous Presentations When You Have No Time, No Budget (And No Design Talent)
Know that feeling when you have to design that slick and professional presentation – for your boss, a high-stake client or even investors – but you have no time and budget to make it?
The thing is, these slide decks are key pieces for managing your business: sales meetings, marketing strategies, business plans, and so on.
But let's be real, you're not a designer (neither am I), and unless you have natural talent at crafting amazing business slides, it can be really tough to put together presentations that impress and deliver more than you promise.
What we need is a way to craft all these high-stake presentations easily, and fast.
Meet Marketofy, the ultimate pre-built templates: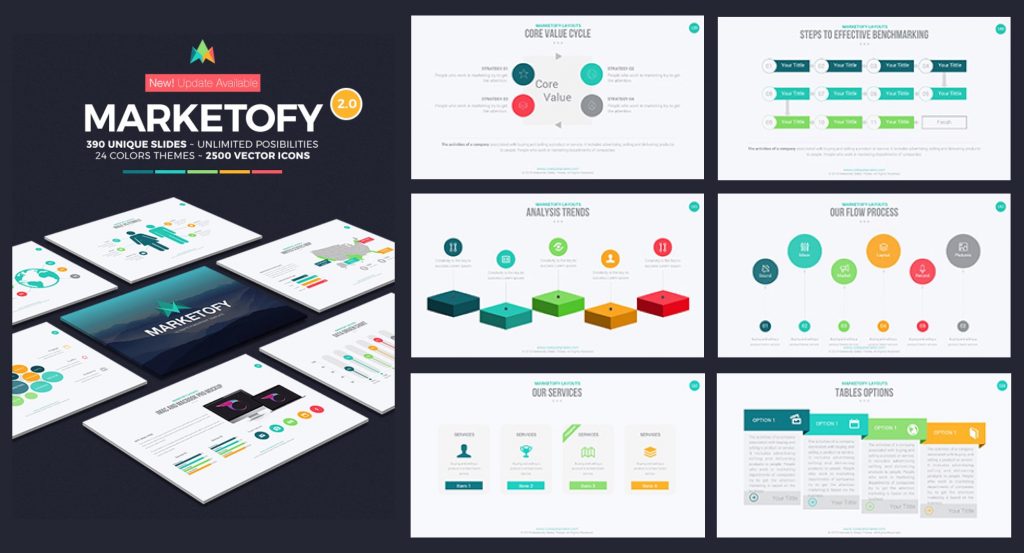 Pre-built, designer-made templates let you create beautiful presentations like a real pro (and no, it won't take you months or crazy design fees).
That's right:
You won't need to spend your entire nights (or weekends) to design, edit, arrange, re-arrange, modify again and again your slides to finally put together a presentation that looks, well, it looks "just fine".
Because everything you need – unique, easy-to-edit slides, beautiful icons, graphics and so much more, will be stored in one giant folder patiently seating on your computer's desktop.
You'll make slick, professional presentations AND save a huge amount of time because you'll be able to create presentations using templates that are just waiting for you to turn them into powerful, top-tier business materials.
Click here to check out the templates
Here, have a look at some of these templates:

Clean and modern slides. Who said data charts had to be lame?
By now, you understand why presentation templates can help you create high value decks in a fraction of the time it takes others (Just imagine the look on your colleagues' face when you start revealing your slides at the next meeting…)
And guess what, you can get these templates like Marketofy for the less than the price of a movie ticket (or a lobster roll, if you prefer). That's basically less than $20 for…
Hundreds of easy-to-edit slides for you all presentations

2,500+ vector icons (that means you can change colors and sizes without losing quality)

Dozens of charts and graphs, maps. Fully-editable!

Fast and free customer support 24/7

And so much more!
Click here to check out the templates
The post The Ultimate Guide To Business Environment Analysis appeared first on PPTPOP - Presentation Training, Tips and Strategies.